camera extender buying tips

also known as selfie pole, camera on a stick, or selfie monopod
It's important to know a few things about the camera extender arm before you find yourself disappointed with how they work.  There are two basic types of extenders and they have different purposes, performances and prices. This article now goes directly to the post on selfie sticks.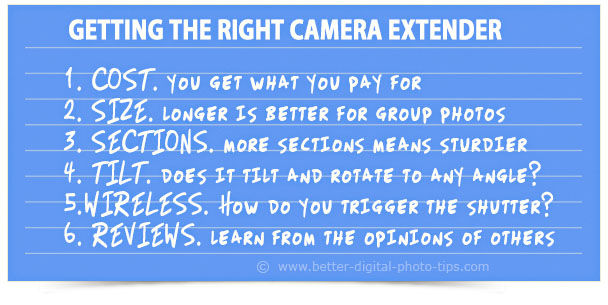 For taking a self portrait, commonly known as "Selfie", the smaller and  lighter monopods are often referred to as camera extenders.  The Xshot is one of the most well known and biggest sellers of extenders for selfies and GoPro video shooters.

Traditional monopods are heavier, sturdier, and capable of supporting DSLR cameras and other accessories.  Beware of the lightweight extenders that claim to support DSLRs.

There are extenders that are priced less than $10, rated as good-not great, that may suit your uses with very light point-n-shoot cameras and smaller smart phones.  On the flipside, there are heavy duty monoods like the Gitzo 6-section one pictured on the right that cost over $300.
what extender features to watch for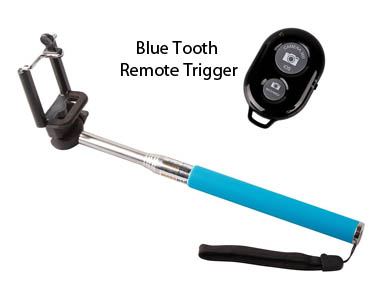 Cost.  Remember the long-known rule that You get What You Pay For
Total Length.  Planning on photographing yourself with a large group? Then you'll need a little extra length. Most extenders sag a bit if fully extended.  If you only expand your extender partially, you'll have overlapping sections add to the strength of your gadget.
Number of sections. This affects the sturdiness, total length, and weight of your selfie monopod.
Weight.  All of the selfie monopods are light and easy to hold
Tilting mechanism.  Traditional monopods don't often automatically come with a tilting, or ball head to adjust the angle of your camera.  Just about all of the selfie extenders arms do.
Negative Reviews.  Basing your decision of reading just one negative review of a product might steer you away from an accessory that would be perfect for you.  Look for a source that has many reviewers to get a more realistic idea of the value of a product or service.
The extender is one of the most highly rated by buyers on Amazon.  You can click  to read the reviews (positive and negative) of customers who bought this model.
You can learn a lot about a product by reading the reviews and opinions of shoppers who have experience using any of the photography accessories you are interested in.
The #1 biggest complaint about the selfie monopods, sometimes referred to as a camera on a stick, is that the monopod simply does a poor job of holding the camera securely.  

Whether its the actually mechanism responsible for mounting the camera or the thickness of the pole itself, customers complained about these two issues more than anything else.
most common reason for using a camera extender arm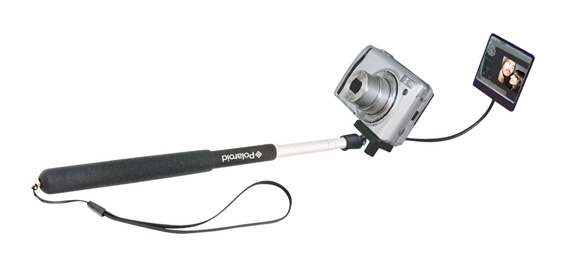 Selfie monopod with mirror is cumbersome,
but good for point and shoot cameras to extend the
camera away and see what you are shooting
The most common reason to use a selfie monopod is to include yourself in a photo.  Many vacation and holiday photos are lacking one person, you the photographer.  With one of these accessories there is no need to have anyone not be included in the photo.
These selfie poles are great for couples who want to share all of the fun things they do together.Gone are the days that you have to ask a complete stranger to take your camera in his hands and take a bad photo.
There are other useful ways to get interesting photos by using one of these lightweight monopods.  Read this article on Creative Uses for a monopod.
Also, there have been quite a bit of discussion on the evils of the taking and posting of selfies. Should we really worry about how we use these selfie poles?
If you got something valuable out of this article titled Camera Extender buying tips please share it with a friend. Have a blast with your digital photography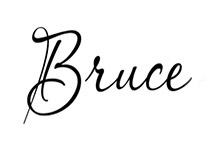 ---
---
Go to Digital Photography Tips Home Page
Can you help me get the word out about my photography site?  Let's help everybody improve their technique. After all, photography is a very powerful medium to communicate positive messages throughout all of civilization.
Using any of the share it buttons on this page, or any other on the Digital Photography Tips website, helps Google (and other search engines) know that it is a web page worth reading.