disclosure statement

THE SUCCESS OF THIS WEB SITE IS BASED ON YOUR SUCCESS AS A PHOTOGRAPHER.
IT'S THAT SIMPLE!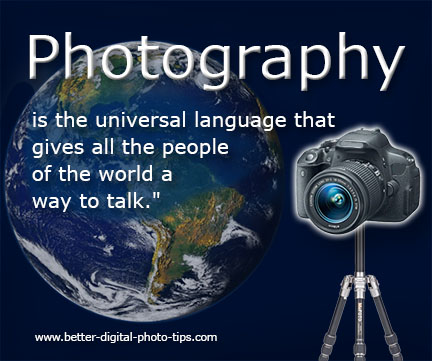 This disclosure statement explains how this website is paid for and my relationship with the advertisers on www.better-digital-photo-tips.com.

Better Digital Photo Tips was started by me as a resource for providing readers with free content related to digital photography and similar topics. I write most of the articles myself, some may be written and submitted by readers of the website or by other contributors.

I do not receive income directly for writing the content. I write opinions and reviews based on my personal experience over a lifetime of photography combined with other trusted resources. I do not get paid for doing a review.

If you click on a link to an affiliated product or follow a link from a banner advertisement and then purchase something from a merchant, I receive a small commission.
Better-digital-photo-tips.com is a participant of the Amazon Services LLC Associates Program, (and other similar programs) an affiliate advertising program designed to provide a means for sites to earn advertising fees by advertising and linking to Amazon.com, ebay, and Adorama, and similar sites.
There may also be advertisements from other advertisers that are pay-per-click, meaning that as soon as you click on the link, I receive a small commission.
This income helps pay for the start and maintenance of running the web site, doing reviews, web hosting, writing content and allows the readers to access the information for free.
The compensation that I receive does not influence the content created on Better-Digital-Photo-Tips.com. The opinions, views and reviews expressed on this website are purely of the owner and any contributors who review photography equipment, literature, video or software.
If I claim or represent myself to be an expert on a certain topic or product or service, I only endorse products or services that I believe, based on my opinion, are worthy of getting endorsed.
Any product specifications, descriptions, claims, statistics, or other representation about a product or service should be verified with the manufacturer or provider.