camera review sites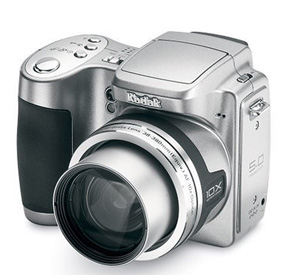 So, you're shopping for a camera, but there are so many digital camera review sites that it's mind boggling. No doubt you don't know where to start. This article will help you. I've been using digital cameras for the better part of 20 years and spend a ton of time reading articles and reviews on cameras and digital photography sites.
You already know it can be very confusing to know which site is the best camera review website and what to do once you get there. It's like trying to pick a box of cereal from the breakfast aisle. Too many choices that it's a pain in the butt to narrow down. Well, I've narrowed the multitude to the 5 best digital camera review websites for you. These aren't necessarily the top camera review sites in terms of the most visitors necessarily, just my favorites after researching on my own. 
I'm guessing you don't need to look at the technical charts on shutter accuracy, the graphs on raw dynamic range, or the ISO invariance results.
You want to get practical advice on the best camera or accessory and you don't want a specific product jammed down your throat.
Fortunately, there is an alternative way to make a judgment if a certain camera is the right one. You don't want to waste a ton of time investigating camera equipment, but you don't want to jump in blindly either. Before you go to a review site, it will be helpful to briefly answer these two important questions: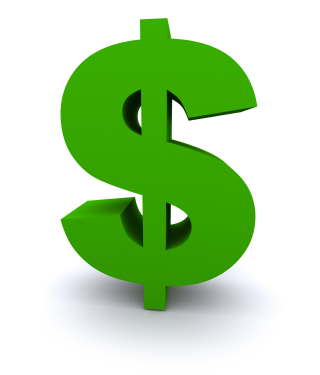 Camera Budget


1. BUDGET. Do you have a budget on how much you can spend on your new camera? Some sites primarily deal with point and shoot cameras while others focus on the high-end digital slr cameras.
If you can't invest $1000 on a new digital camera, then you shouldn't waste time on a camera review site that specializes in reviewing pricey pro DSLR cameras.
2. SIZE MATTERS. What size camera are you willing to carry around with you? There are literally dozens of manufacturers and thousands of camera to consider. You can save some time in your search if you know how big of a camera you will want to carry around.
---
---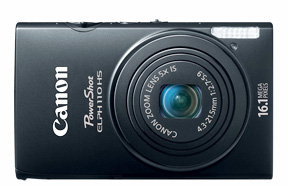 Fits anywhere
---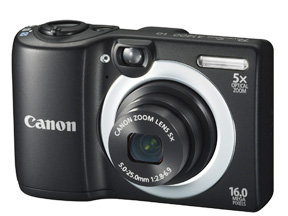 Stores in a medium pocket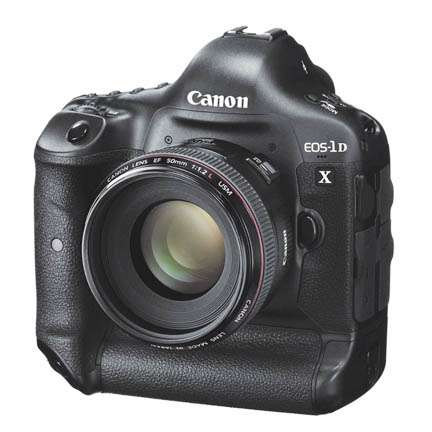 Heavy, Full-featured
Pro DSLR Camera
Answering these two questions are essential before you try to pick a camera. that will save you time by eliminating  wading through reviews on cameras that don't meet your needs. Not always the case, but generally, the bigger the camera means a bigger price and more features.
Technology has made the quality issue less important than every before. You can now get great digital photographs with very affordable and small cameras. Even the sensors on cell phones are big enough to get high quality, pictures to look good when printed in snapshot sizes.
But How Can You Actually Use Camera Review Sites?
You don't have enough time to visit them all and even if you just visit a few, which ones are the best camera review websites to spend your time on? As part of the research for the Better Digital Photography Tips website, I spend a ton of time on reviews sites. I have used these 5 camera review sites
1. DPREVIEW
Before I buy a new camera, DPreview is the first camera review site I visit. I like to read all of the technical stuff, the extensive testing, and the camera comparisons. For my money, it is the single best camera review site on the planet.
Like my site, TheDigitalPicture is run by just one guy. Bryan Carnathan does very in-depth lens reviews. Bryan is very knowledgable and does scientific lens testing more than anything else. It may be too technical and detailed for many photographers to get through.
This digital camera review site is not like the others. It's personal. Most of my equipment is Canon, so I get a chance to read and write a lot about Canon cameras, lenses and accessories. Canon was clearly the leader for many years in the point and shoot camera arena. Several Canon specific sites are used for resources to get background information and are combined with practical experience to give you advice about Canon equipment..
This is the first camera site I frequented in the early days. It's a little out of date in terms of the website's design, but there is a ton of information here. If you have time to navigate through the forums, you can strike up conversations with individual photographers who may have experience with a specific camera you are researching. The forums on this site are very active with questions and answers about digital cameras and lenses.
5. AMAZON
Hey Bruce. Amazon is not a review site! Let me explain. The true test of how good any product, including digital cameras, is happy you are with it. Have you ever watched a movie, that one of your friends claimed was amazing, and you found it to be dreadful. Well, of course you trust your well-meaning friend, but his or her opinion is just one view. 
Even if you're not at all a fan of Amazon, it really is a great resource for doing a digital camera search. You  have so many options on where to buy your digital camera. With all the competition, where you buy is secondary to what camera you buy. Is Amazon a Safe Place To Buy a Camera?
How does that compare with going to see a movie that gets rave reviews from many professional movie reviewers AND 25 of your best friends? The likelihood that you'll like it skyrockets, right? That's why I'm an amazon addict. Whether you like them or buy from them as a retailer does not matter! 
Use Amazon as a resource to check out the reviews from all the regular photographers like you and me who are using them in large numbers. Amazon gets the most reviews of any site on the planet. You can learn a ton about any specific digital camera by using Amazon as a camera review site.

SEARCH FOR CAMERA REVIEWS
All of these other review sites, including this digital photography tips use links to camera retailers, called affiliate links, that reward the site for sending you to them if you decide to purchase while you're there. It's a win-win situation for all involved. You get the camera you want without paying any extra fee, the site makes a very small percentage for educating you on digital camera equipment, and the retailer makes some profit from your purchase. 
Stay away from the Quick Camera Comparison Sites
I am not going to name names. You should avoid the camera review sites that do a superficial comparison of every camera imaginable just to get ranked highly in the search engines (like Google Yahoo and Bing).
You'll get tempted to look at sites that have any and all "Camera A vs. Camera B"  comparisons as good resources. But here's the deal on those sites. 
They just list a couple of the differences in specs, like price, megapixels, size, weight, and frames per second. They ignore the most important comparison of all: what photographers have actually experienced by using the cameras. 
Don't get me wrong. These camera comparison sites are worth it for a quick glance if you have more than one specific camera in mind. You can do a real quick comparison of the camera specifications that matter to you most. Just one word of caution: Don't get numbers bound.. Ultimately it's the performance and the experience you get when using a digital camera that matters most.
alternative to traditional camera review websites
Rather than read the professional reviews, you have another valuable option.  Why not read the reviews from a variety of buyers, all in one place? Amazon is a wealth of information written by consumers who have spent their money and written the reviews.
Digital Camera Reviews on Amazon
Of course, you don't have to buy from Amazon. You can just read the authentic reviews of photographers who have already purchased the camera that you are considering.
Forbes Magazine listed Amazon as one of the most customer-centric companies in tend industries.
Amazon has been rated #1 in the National Retail Federation Customers' Choice Awards.
Amazon was awarded the top spot in the MSN Money Customer Service Hall of Fame three consecutive years.
But there's a catch...sort of.  If you do happen to venture over to Amazon's site after clicking a link from the Digital Photography Tips web site, I get a little financial thank you. It costs you nothing. You get the regular Amazon discount, but it helps me keep this site going.
Read the digital camera reviews now.......
ADDITIONAL random fact about it
In addition, Amazon recently scored a top score of 86 on the American Customer Satisfaction Index and an 89 on the ForeSee customer satisfaction survey. That is the ultimate highest score achieved by a retail business. The Kindle customer service team has received a 97.1% satisfaction rate from customers who bought Kindle readers.
Steve's Digicams and dpReview are extremely thorough and give you technical breakdowns. Reading their "conclusion" section is a big time saver for you.
Amazon gives you consumer opinions that are very useful. Read the one star negatives first. See if their comments are relative to what you want when buying.
Read the 5 star comments next. See if their remarks talk about the features you are looking for. You'll find out what people have already experienced while using the camera you are considering.
Go back from Camera Review Sites to Camera Instructions
Go back to Digital Photo Tips Home page.
Have a blast! Shoot more photos. Watch less TV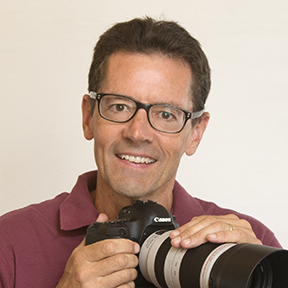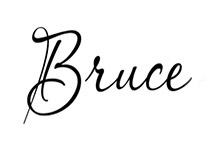 ABOUT BRUCE LOVELACE
Bruce is the publisher of this website. He is the author of the book "Improve Your Photography Instantly."  Read more on Bruce on his Bio Page. He's been known as The Traveling Photographer ever since 1994. Or read more about this website.
View some of Bruce's photos on Instagram.   Visit the Facebook Page. Watch him on YouTube.  Bruce runs photo workshops for kids and adults, and provides one-on-one photography coaching.
---
---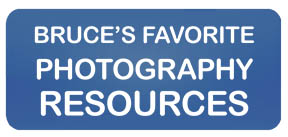 ---