Are tripod quick release plates UNIVERSAL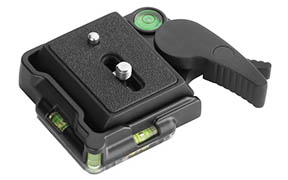 Oben Quick Release Plate
Has 4 built-in levels


Back when I was still a hobbyist photographer, quick release plates weren't around and I had to painstakingly screw and unscrew the camera onto my tripod each time I wanted to use it. Tripod quick release plates have changed all that.
Now the challenge is which one to get because there are so many on the market.  You need to look at the different quick release designs and their advantages and disadvantages to make sure you get the right one. How do they compare?
Tripod quick release plates are not universal. They are not all the same in terms of size, material, or how they work. Some have safety latches or locks; some have built in levels; some are made of plastic, and some are made of metal. Quick release plates come in different shapes and sizes.
quick release plate design examples
As mentioned tripod quick release plates are not all the same. Here are some examples of different designs that I've accumulated over the last 40 years. Yes, I really do own all of these. Yes. I'm an equipment junky.

Arca Swiss. Rocketfish, Manfrotto/Hexagon, Manfrotto, Ambico
None of these 5 tripod quick release systems are compatible


To tell you the honest truth, they've all worked fine. The old geezer in the middle of the photo above, the Manfrotto hexagonal quick release, was used with a big and heavy 4x5 inch view camera during and a few years after my photography college days.
Up until last year, when I was shooting group and individual baseball and soccer team photos at the same time, I still used that Manfrotto hexagonal quick release with my Canon 5D Mark III which makes for a rock solid camera support. I'd use that for team photos with one camera and a Manfrotto RC2 quick release system for photographing the individual athletes with another.
I know. That was kind of crazy, but it worked just fine.
My Rocketfish tripod quick release has a real nice spring loaded safety pin that prevents your camera from sliding off the tripods. That release came on a compact rocketfish tripod which I still currently use for using strenuous photography hikes because of its small size and light weight.
The Ambico quick release plate is made of plastic, just like the clamp, and the tripod it's mounted on. I can use it as a lender to students in my photography workshops. 
special use tripod quick release systems
In addition to all of the similar, but non-universal, quick release system and plate designs, there are also tripod mounting plates designed with special uses in mind.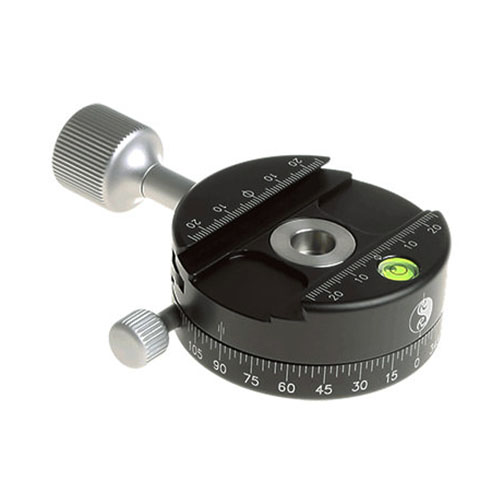 RRS Quick Release Panning Clamp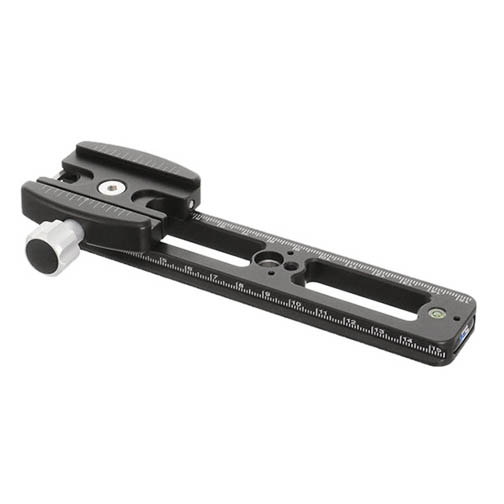 Kirk Long Rail Quick Release Plate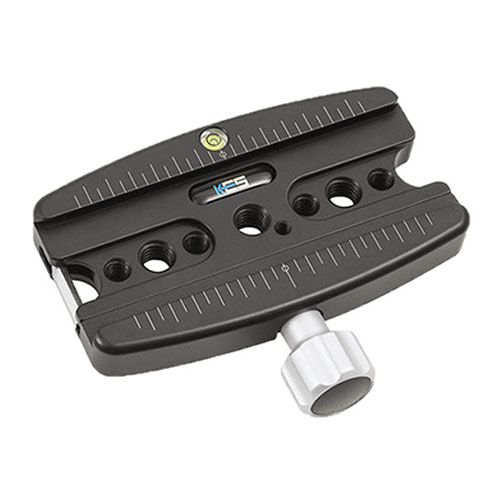 Kirk 4-inch Arca-Swiss Quick Release Clamp


why quick release plates are useful
1. SAVE TIME. Like many other devices, saving time performing an activity is the biggest benefit. Rather than having to screw a knurled nut into the bottom of your camera, each and every time you want to use your tripod, you can save time by using a tripod quick release plate.
2. STURDINESS. The whole reason you use a tripod is to steady your camera and well made tripod release plates do just that. They keep your camera in a rock solid situation for sharper photos and smoother video.
3. WEAR AND TEAR. Tripod quick release plates can give you some protection against the normal bangs and bruises. This is not a huge deal, but it does have some merit. It will also cut down on the chances that you strip the tripod mounting hole threads on the bottom of your camera.
Using just the traditional thumb screw method is fine for occasional tripod use, but it can be a pain in the keister if you are doing a mix of handheld and tripod photography. It's also a bit cumbersome if your changing locations.
This a situation that occurred when I was shooting a nearby set of waterfalls. With over 20 different waterfalls to shoot at Ricketts Glen State park, I'd be wasting a lot of time screwing on and screwing off my camera. The quick release system is a big help in those situations as well as when I'm shooting a mix of indoor and outdoor portrait during my high school senior portrait sessions. 
---
---
Quick Release Plate Reviews
Depending on the camera accessory I'm buying, I buy most of my gear where the most useful reviews are. No matter where I buy though, I go to Amazon to read the reviews from photographers who have taken the time to leave worthwhile feedback after they've had the time to use camera equipment they've purchased.
As an Amazon affiliate I may receive a small commission from qualifying purchases, at NO added cost to you.

---
The Change in tripod heads
The desire to save time combined with our busy work and lifestyles have driven the change to where most tripod heads now come with a quick release plates included. They're simple two-part systems. The small and narrow plate is screwed into the tripod socket hole in the bottom of the camera and left attached.
The mounting clamp is left attached to the tripod as well and it's just a simple one step to attah the plate to the clamp on the tripod.
using quick release plates for vertical photos
Briefly mentioned above, you can also get an L bracket. These special quick release plates enable you to get a rock solid mount to your tripod. You can shoot compositions in either landscape or portrait orientation and still have your camera centered in the middle above your tripod legs.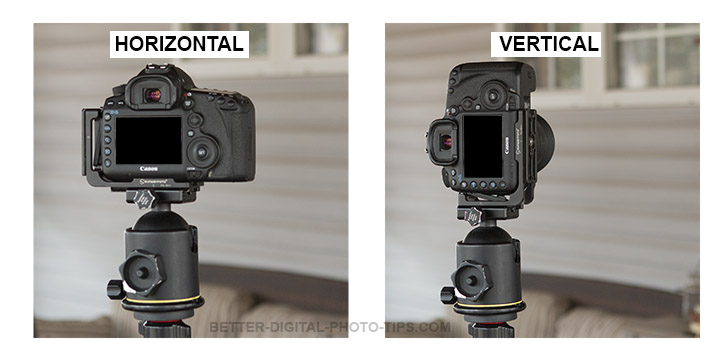 An L-bracket quick release lets you change quickly from horizontal to vertical camera position.


You get a steady, balanced support system for your camera in either a vertical or horizontal orientation.
How to attach a quick release to a tripod?

Many tripods now come with a quick release clamp already mounted to it. However, if you'd like to change to a different design or brand, you need to know how do you attach a quick release clamp to your tripod?
It's a simple matter of using the ALLEN wrench (also called hex key) that comes with your new quick release clamp and plate.
Use the Allen wrench to loosen the screw that holds the old clamp to the top of your tripod.
Use the Allen wrench to attach and tighten the new quick release head to the tripod.
Attach the quick release plate to the boot of your camera.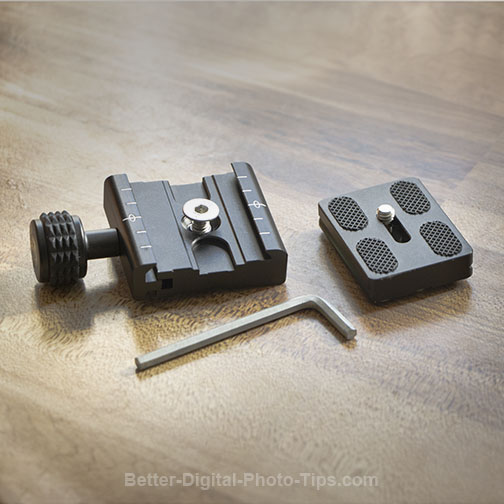 Clamp, Allen Wrench,
and Quick Release Plate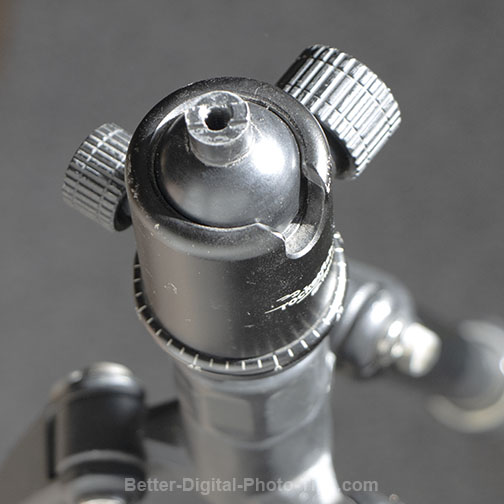 Tripod and Head
Ready For Clamp Attachment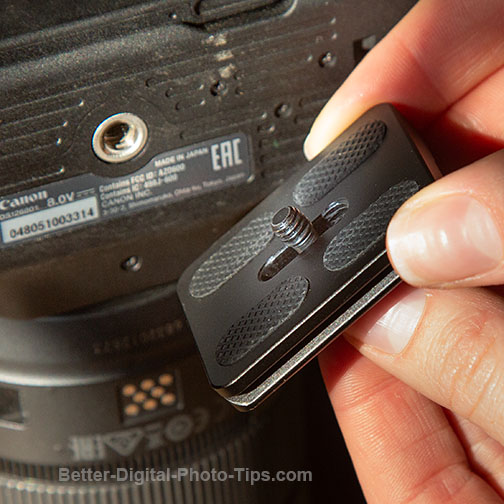 Quick Release Plate
To Screw Into Camera


The proper Allen wrench comes along with the quick release clamp and mounting plate. The clamp screws into the tripod head using the Allen wrench and the plate attaches to the bottom of your camera.
how to use tripod quick release plate
Once you've attached the quick release clamp securely to your tripod with the standard 1/4 inch screw, you're ready to use it. You simply slide the quick release plate that's already screwed into the bottom of your camera into the clamp and tighten it.
Just watch this short video I made on attaching one of my cameras to the tripod, using the Arca Swiss L-Bracket quick release plate.
If you're only ever going to use one camera on one tripod, you have plenty of choices for a good quick release system to use for easy tripod mounting for your camera. I'm going to highlight the two most well known systems because they are somewhat of industry standards.
Both of these quick release plate systems are worthwhile considering, especially if you are using multiple cameras, or multiple tripods like I do.
Arca Swiss quick RELEASE system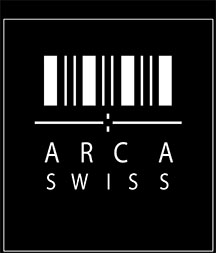 Similar to other industries, it takes a while for one system to be widely adopted as a standard. Arca Swiss has become the leader in 20 years.
The Arca Swiss quick release system has developed into one that uses specific dimensions and sizes that other companies have adopted to use now too.
Dozens of other companies make and sell camera and tripod accessories that are marketed as Arca-Swiss style or Arca-Swiss compatible. That includes Kirk, Foba, Acra Tech, Markinds, Novoflex, Wimberley, and many others.
 Afew years ago, I switched  from Manfrotto to Arca Swiss tripod mounts because of the increasing popularity and reputation for quality. I haven't been disappointed.
Manfrotto quick RELEASE plates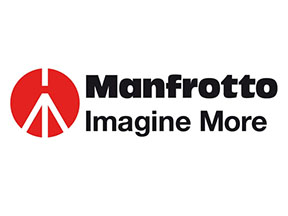 I used the Manfrotto tripod quick release plates for many years. I have several manfrotto (and Bogen) tripods that have lasted forever, so it was only natural for me to gravitate toward manfrotto tripod mounts.
I still have 3 of the Manfrotto quick release plates and 2 bases that I used in my wedding and portrait business.
The Manfrotto RC2 quick release system is more of a true quick release than the Arca Swiss which requires a few turns of the tightening knob. Alsos the Manfrotto uses a secondary locking system for added safety for your camera.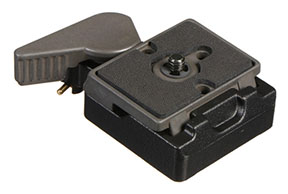 Manfrotto RC2


Here is a link to an informative but short video on Youtube that compares these two most universal tripod quick release systems, Manfrotto RC2 vs Arca Swiss.
I hope this post on tripod quick release systems helped. For related posts see the articles listed below my signature. For any topic you want to search for on this website, use the search box below.
Search for a new topic on this site:
---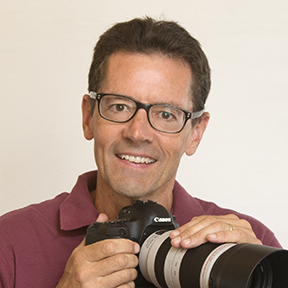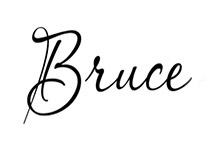 ---