camera tripod reviews

To help You choose the best tripods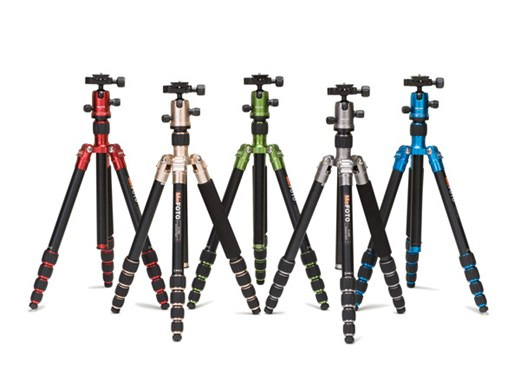 Colorful Benro Tripods
Where do you start when it comes to reading camera tripod reviews? Should you use a website that specializes in reviewing tripods and other accessories or should you read the reviews of everyday photographers posted on photography retailer sites? This article will point you in the right direction.
What's the best tripod
You can invest in tripods that range from $2.25 for the tiny Zeikos ZE-TR5A Flexible Tripod. Or, shell out $1500 (YIKES!) for the Manfrotto 509HD Video Head with 545B Tripod Legs and Mid-Level Spreader.

Maybe something in between these two extremes will be better!
With so many options,  literally thousands of choices, you may feel overwhelmed in trying to find just the best tripod for you.  If you are anything like me, you want a quick answer. You can always take a shortcut and get a quick overall rating by filtering your search here.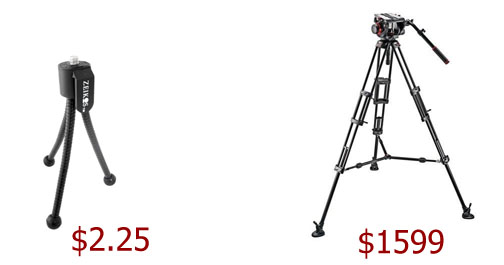 You don't want to go too cheap and be disappointed on how it functions or worse yet, have it break and become worthless.  On the flip side of that,  it's important not to blow too much money on a tripod quality and features you really don't need.
Spend a few minutes reading some of these short articles to give you some perspective.  I currently own 6  tripods and likely have used more than a dozen over my career.
articles RElated to camera tripod reviews:
---

Benro Travel Tripods - A new major player in the field of quality tripods. 
Modern manufacturing and uniques state-of-the-art designs have made Benro a great brand to consider for tripods and monopods.
Best Tripod Head - I prefer the pistol grip tripod head when I am shooting portraits because it is quick and I can adjust all three axis in one simple motion.
Tripod Ball Heads - Ball Head Vs Pan - Tilt. Both of these Head designs have advantages and disadvantages.
Monopod vs Tripod - Digital photography has changed the parameters of this choice in a couple of way. 
The size of the camera, the increase in popularity of video, and improved high-ISO quality have all affected this consideration.
The two most important factors that determine the best tripod for you are the size of your camera/lens and the type of photography you are doing.
If you only have a point and shoot type of camera, or even perhaps one of the newer, compact hybrid cameras, you really don't need a Gitzo or Manfrotto. Shooting with a DSLR and a decent lens?  You'll be very disappointed with a  plastic tripod.
I learned the hard way.  
Don't try to shop for the best budget tripod based only on price. I used to buy "disposable" tripods from our local BESTBUY store.  I now call them disposable tripods because you only get to use them for so long before they break. After about three of them broke after short-lived use, I decided to never go cheap again.
right size for your camera tripod
I am just as guilty at paying too much attention to specific numbers such as "maximum load capacity" as a lot of other people are.  Perhaps there is some value in comparing capacities, but there really is no standard test or common set of rules that tripod manufactures follow to rate their tripods on weight capacity.
It makes more sense to get a little extra weight capacity rather than go with not enough. Plastic tripods can bear a lot of weight, but they still may have too much wobble to be effective and give you sharp photos.
tripod Type Determined by type of photography You Do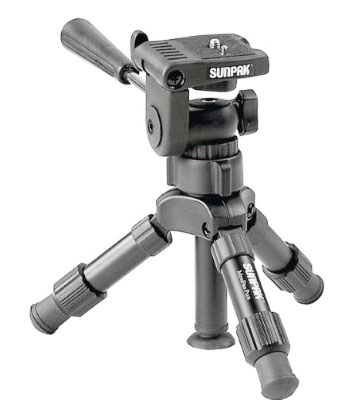 Occasionally I've used my Sunpak MiniPro Plus tripod for table-top photography with one of my point and shoot cameras.  
Although it would support my Canon 5d Mark III it a perfectly balanced upright position on a flat surface, I wouldn't want  to risk mounting at $3500 camera on a $25 full-sized tripod.
When traveling light by plane, I can fit my RocketFish Carbon fiber tripod inside my carry-on luggage.  It weighs less than 3 pounds and I can use it with my DSLR cameras ( provided I don't have my massive 70-200mm lens attached).  
It has a small ball head and it definitely takes patience to finely adjust the camera position, but I really like the size, sturdiness and versatility.  I also can fit the RocketFish tripod in my back pack when I go hiking and 3 pounds is hardly noticeable when added to my other backpacking equipment.
For my portrait photography work, where I am mostly stationary, and I am not carrying my tripod far distances, I use my Manfrotto 3021pro tripod legs and a Manfrotto 222 Pistol grip head.  
I use this tripod-head combination more than any of my others because of the type of photography I do most.  It is not the ultimate in steadiness, like a pan and tilt head with tightening knobs.  
When used with one of my cable releases, I've never had any blurry photo issues with my joystick head. I believe the 3021 legs are no longer available but the Manfrotto 055XPROB Pro tripod legs have high customer feedback in the camera tripod reviews on Amazon.
Take just a few minutes to reflect on the size of your camera and the type of photography you do before plunging into all of the camera tripod reviews. 

If you do have the financial resources to get more than one tripod, it's a smart way to go. Perhaps foolishly, I'll admit, I own 9 tripods right now.  It is great to be able to have the proper equipment to match your situation.
Above all else, have a blast! Keep on shooting.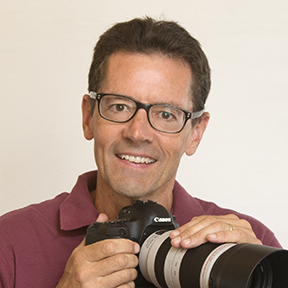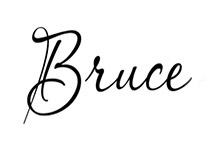 ABOUT BRUCE LOVELACE
Bruce is the publisher of this website. He is the author of the book "Improve Your Photography Instantly."  Read more on Bruce on his Bio Page. He's been known as The Traveling Photographer ever since 1994. Or read more about this website.
View some of Bruce's photos on Instagram.   Visit the Facebook Page. Watch him on YouTube.  Bruce runs photo workshops for kids and adults, and provides one-on-one photography coaching.
---
---