what type of tripod to buy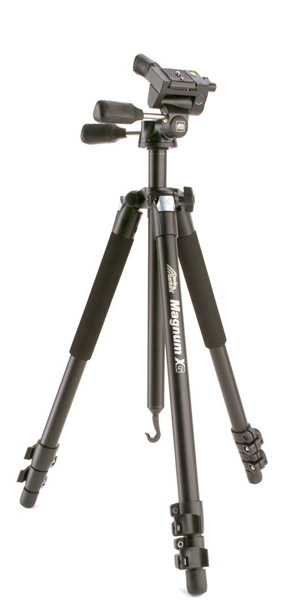 There are as many tripods in the world as there are models of shoes in the world. How the heck are you going to get the best fit and choose what type of tripod to buy?
Choosing the best tripod can be confusing because of all the options. This article will help you decide on what tripod to get. First, let's take a quick look at the various types of tripods available and what their advantages are.
---
If you're a fan of doing landscape photography like me, you must use a sturdy enough tripod to handle long exposure photography. The heavier the tripod the sturdier it stands. The lighter the tripod, the easier it is to transport with you no matter where you go.
Which one of these do you like the most? Every vote counts. 
---
types of tripods
tabletop tripods
The number of tabletop tripod designs alone is staggering. They have limited uses, but are absolutely perfect in a few situations.  Contrary to thinking that they will  be flimsy because of their small size, shorter tripod legs actually give you better stability than longer legs.
| | | | | |
| --- | --- | --- | --- | --- |
| Joby | | Wide Legs | | Pan-tilt Head |
The key is which kind would work for you. The funny looking one on the left is one that you don't ever want to use if you are shooting with a DLSR. The bendable legs are very versatile, but are best only for handling light cameras like cell phones and point and shoot cameras.
The wide-legged tabletop tripod in the middle photo is very stable and can easily support a DSLR camera.  It's good for flat surfaces, great for macro photography. What kind of tabletop tripod do I use? I like to use the adjustable kind of tabletop tripod, like the one on the right. You can extend the legs to different lengths for uneven surfaces.
It fits into a slot for lenses in my camera backpack. Mine has made it to some serious elevations! You can also get a variety of angles to shoot macro photos, down close to the ground.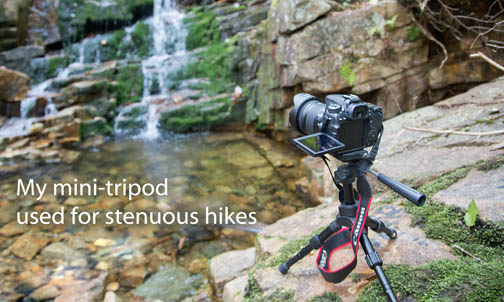 Mini tripod for strenuous hiking trips must be light
I use it on strenuous mountain hikes where I am already also carrying food, water, cameras, and lenses.  I can adjust the leg lengths for uneven terrain, pan when shooting video, and flip the tripod's head for vertical or horizontal still photos.
And as Captain Obvious, I must say that these compact tripods won't work well if you need to shoot at eye level, like  portraits, landscapes, and sports.
compact tripods - travel tripods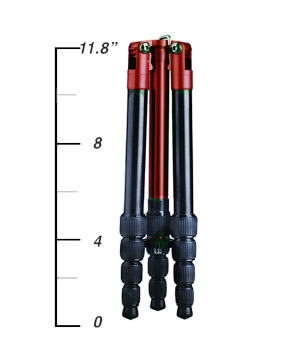 Less Than 1 Foot
A compact tripod might be the best fit for you for several reasons. You get lots of good features and you don't have to go broke to get one. 
This is the type of tripod to buy if you want something that is easy to carry, will give you sharp photos and smooth video, and extends to a usable height. I've got a Rocketfish Tripod that weighs about 3 lbs. including its ball head, and it fits inside my luggage when I fly.
full-sized tripods
Studio Tripod
With Wheels
For studio photography and location photography where you don't have to walk too far.
I used this type of tripod way back when I was in photography school using 4x5 inch view cameras and I still use one today. 
Full-sized tripods are sturdy and go real high. My Manfrotto Tripod with a 498RC2 ball head weighs over 7 lbs. and I need a stool if I fully extend the legs and center pole.
unusual and unique tripods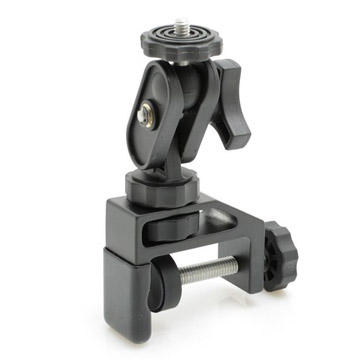 Ultra tripod clamp
Tilting center post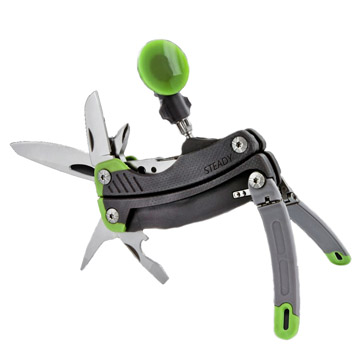 Backpackers delight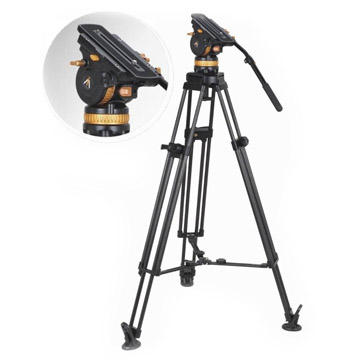 Video tripod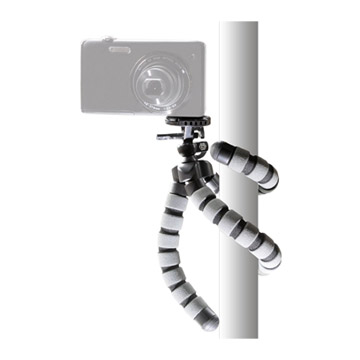 Flexible mini
tripod materials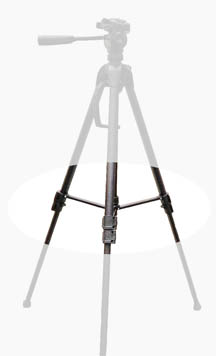 Tripod with
leg spreaders
Carbon fiber construction can save you as much as 30% in weight.  
Plastic parts save weight too, but are not nearly as durable and are not as steady as aluminum and carbon fiber tripods.
Tripods with leg spreaders make for a fast set-up, but kill your option to set them at different angles.
final thoughts on what type of tripod to buy
Deciding on what tripod to get depends on what features you want.
Having the ability to spread your tripod's legs will spread the weight over a greater area and thus increase the stability of the tripod. Extending a center pole to its maximum height reduces stability-you've  almost turned your tripod into acting like a monopod.
With all of the travel photography I do and the hike I like to take, I don't like to carry heavy equipment. If you like to keep it light too, you might like to consider a light tripod to support your camera.
A tripod won't prevent image blur when you push the shutter button with your finger. You still need to use a shutter release cord, remote trigger, or the self-timer feature of you camera.Tripods without a center pole are the absolute sturdiest, but then they become cumbersome to make small adjustments in the height of your camera.
What type of tripod to buy depends on what type of photos you're shooting and the environment you are in. If you want to get just one single tripod, compact tripods make the most sense.
Shoot more photos. Watch less TV.
---
HOME page - Digital Photography Tips
Leave What Tripod To Get and Return To Main Tripod Page