best tripod under
50

dollars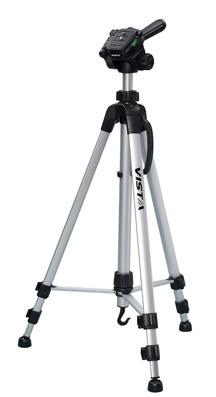 Less Than $50 Tripod
Here's the quick answer if you want the best tripod under 50 dollars.  
I know you want to save money, but don't you also want your tripod to last more than a few months, too? You can get tripods for under $30, but you have to use a little common sense before you buy one.
We all want our camera accessories to fit our needs, function properly, last for a while, and not make us go broke. I am the same way as you on that one.
It's no different when you're buying a tripod for under $50.
benefits of tripods for under
50
Really the biggest benefit of spending less than $50 on a tripod is that you have money left over for other things. Getting an affordable tripod opens the door to spending a little on other digital camera accessories.
The other benefit of not investing a ton on a piece of camera equipment is that you don't get too upset if it breaks or gets stolen. I don't usually focus on the negative, but it's true that your expectations are lowered when you go for a budget item as opposed to a high end piece of equipment.
The readers of DigitalCameraWorld recently voted the tripod as their number one most used camera accessory of all.
Secondly, there is a lot of competition in the under $50 tripod market. You get a lot of choices at bargain prices. How do you choose which is the best tripod for you? Let's start with what the disadvantages might be.
possible issues with buying a tripod for under
50

$

Lack of durability is usually the biggest complaint you'll see when reading camera tripod reviews. This is where common sense comes into play.

I confess. I am not the most gentle handler when it comes to using tripods. I do a lot of location photography. My gear goes in and out of my house and my van frequently. Sometime-no often-I am in a hurry and I don't practice tender loving care.

This won't be an issue for you if you don't over tighten knobs or don't overload your tripod. You shouldn't stack other heavy equipment on top of your tripod. Treat your equipment with kindness, and only use your tripod for its intended purposes.

Before I went pro, I went through a few cheap tripods in a few years, but that was mostly because of my own habits. "You get what you pay" for has some truth to it and if you handle a $50 tripod roughly it won't last.

Stability. One of the chief reasons to use a tripod is do get super sharp photos. Tripods under 50 Dollars will not be as stable as heavy-duty $300 tripods. The heavier a tripod is the more stable it is.

Wind will affect lighter tripods more than heavier tripods. Lighter, cheaper tripods with thinner legs won't be as sturdy. Don't get me wrong.

I am not trying to talk you out of finding the best tripod under 50. I just want you to have realistic expectations of what kind of tripod you'll get for $30, for $50, or for $100.

Before I went of to photography school, I used nothing but budget tripods and they served me adequately for what I was doing at the time.



recommended tripods for less than $
50
These recommended tripods are for complete tripods with tripod heads. You can buy tripod legs and heads separately, but that will put you well over your 50 dollar limit. I have been using tripods for over 45 years, but I have not tried all of these tripods personally.
I combined my tripod experience with carefully "reading in between the lines" and evaluated the opinions of others who have reviewed various tripods.
I used reviews on Amazon, B+HPhoto, Adorama, and some of the camera review sites too.
These are the Three Best Tripods
None of these would be considered the best lightweight travel tripod under 50, but that's more of a specific topic covered elsewhere. These three tripods under $50 made the cut because of their cheap price and extremely high consumer rankings, not my own personal experience with them.
Handle makes it easy to carry. It's the top seller by a landslide. It's half the price of the Dolica tripod.
It collapses to only 24 inches. The center pole can be removed and used as a monopod for video.
The most solidly built of the three top tripods under $50. The tripod ball head is smaller and lighter.
---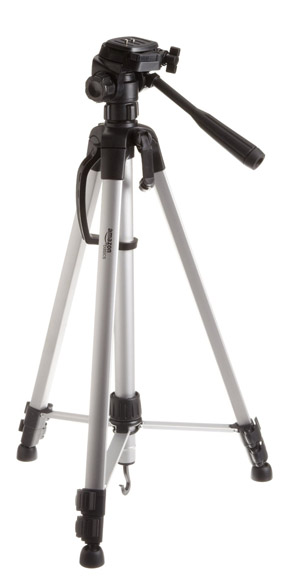 Amazon Basics 60 Inch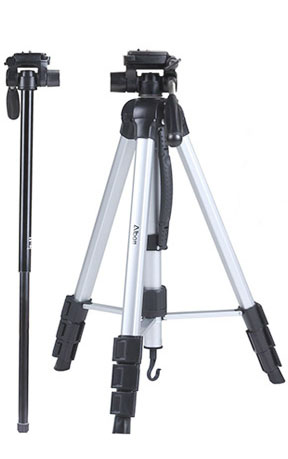 Albott 70 Inch Tripod
---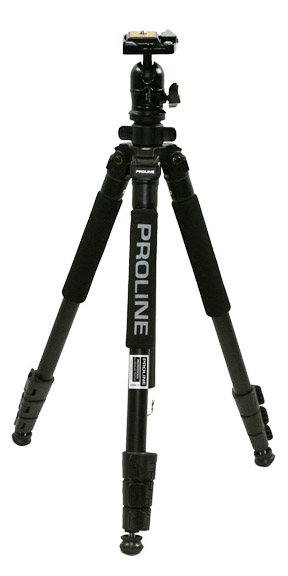 Dolica 62 Inch Tripod
Incredibly Popular
Extremely Highly Rated
Absurdly Affordable
Very Popular Combo
PROLINE Ball Head Design
Top Quality
where to buy the best tripod under
50

dollars

There's a lot of competition for your tripod dollars. so prices are very competitive. There are so many good places Here are just 3 places that I use where you can buy a good tripod for under $50. I also use B&H PhotoVideo for some specialized equipment.




As an Amazon affiliate I receive a small commission from qualifying purchases, at NO added cost to you.





Have the right expectations for what you can get for under $50 and treat your tripod kindly. You'll be a satisfied and productive photographer. Use your tripod and shoot better photos.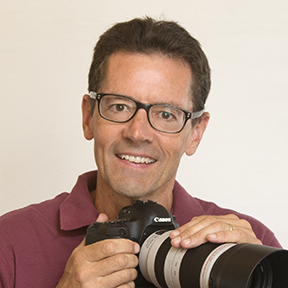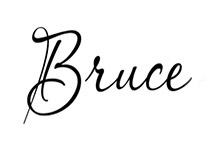 ---