best tripod head
tripod heads: the features and benefits you should look for
Are you looking for the very best tripod head to go along with your tripod legs? It's a smart thing to do. Many photographers neglect the importance of the tripod head in the stability and usefulness of using both tripods and monopods.
If you're like the majority of other photo enthusiasts who reads the articles at better-digital-photo-tips, you'll be happy with the best budget ball head as your choice. Ball heads are the simplest to use, the lightest to carry, and if you don't need a professional tripod ball head, they're really affordable.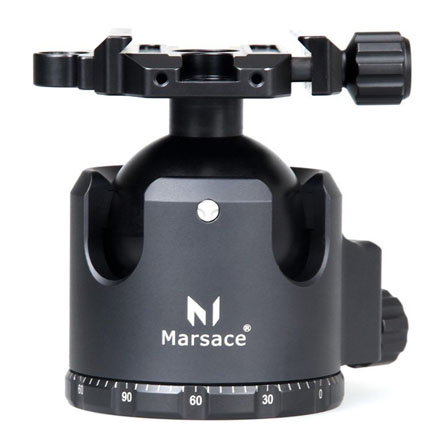 Pro Ball Head
(Expensive)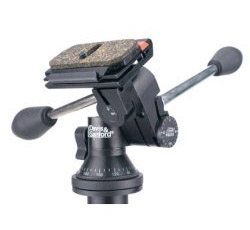 Pan and Tilt Tripod Head
(Slow To Adjust)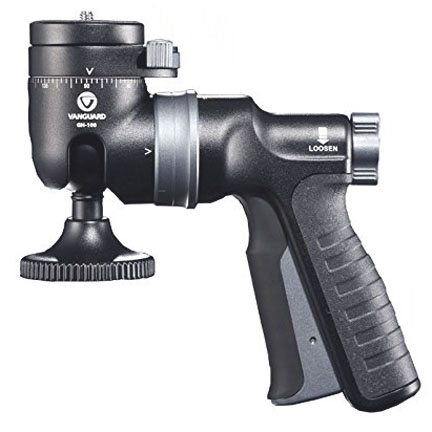 Pistol-Grip Tripod Head
(Big and Bulky)
The head is just as or perhaps even more important than the legs. After all, the head is where your camera attaches. It's where you make your adjustments to pan or tilt your camera and compose your photo or your video.

Are you doing sports photography with fast-paced action you must follow? Is your tripod going to be used for posed group portraits or macro photography? Heads for video are designed with different features than those for still photography.
The how-are-you-going-to-use-it question is actually the most important thing to consider when looking for the tripod head that is best for you to buy.
Your tripod can be your best friend and it can also be your worst enemy if it isn't functioning in a manner that serves you well. Here is a very short video comparing and traditional tilt-pan head, a pistol-grip head and a ball head to help you determine which is the best tripod head for you.

(One of the first videos I shot for this website)
The first tripod head in the video is old as dirt, so it may look a little funny. It's solid as heck, but really heavy, so I rarely use it anymore. The second one, the pistol grip head was my favorite for portrait photography for many years.
Now I use a quality ball head. They're really light and easy to use with two hands and have become the single best tripod head to use unless you're shooting video.
Another common mistake is to choose the best tripod head based on price alone. The cheapest tripod heads are made of plastic. You take the risk of having the mounting ring break off and get stuck to your camera if it's made of cheap plastic.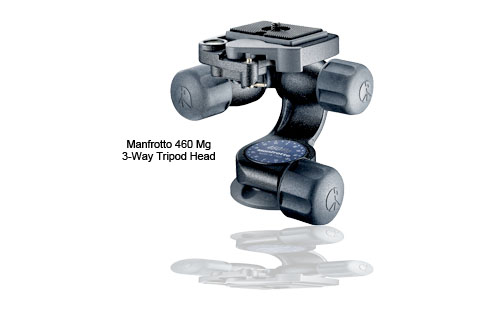 Consider investing in quality that will last you the rest of your lifetime and serve all of your photography and video needs. You can still get a budget priced tripod head without going to cheap.
---
best place to read the reviews on the best tripod heads



If you want to tap into a brutally under-used resource, use the buyer reviews on Amazon.

They're written by people who actually purchased and used specific tripod heads. You'll be able to dismiss some of them as worthless and irrelevant.  

Some of the negative reviews are really worthwhile reading and others are frivolous. Look for the longer detailed reviews to be the most informative.

<



Reviews on Tripod Heads


You must visually imagine exactly the type of photography you are doing as well as know the camera or cameras you will be using on your tripod. I am a visual kind of guy so it really helps me to write these considerations down when deciding what kind of tripod head or other piece of camera equipment I am choosing.
Many serious photographers own several tripods and tripod heads. I currently have 6 tripods and use 3 of them fairly regularly.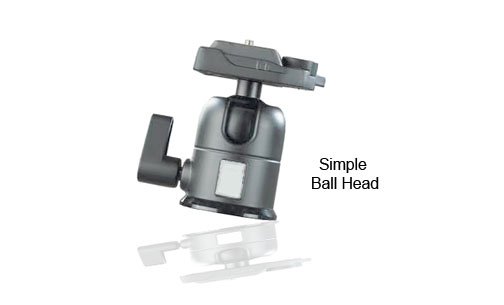 Secondly, will you ever use your favorite tripod head on more than one tripod or monopod? I have a small Opteka ball head that I use on both my small carbon fiber tripod as well as my monopod.
It is very light and great to use while hiking with my monopod or doing photography with my compact Canon G1x Mark II point and shoot camera. I use my heavy duty pistol grip tripod head for my portrait work with my Canon pro dSLR cameras.
While in photography school my best tripod head was a Bogen 3030. I used it with a very large 4x5 inch view camera.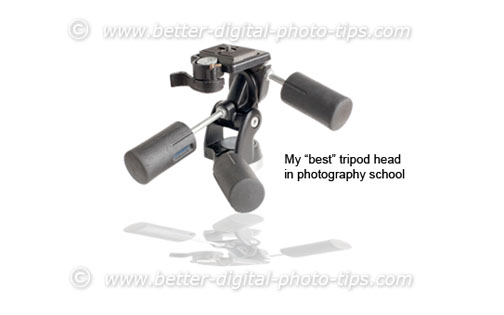 Its best features were that it was rock solid stable for heavy loads and you could make small adjustments on any of the 3 axis which was especially valuable for close-up photography.
If your camera is heavy or if you need absolute sturdiness as a feature, you have to go bigger and heavier for a good tripod head.
In addition to tripods, some people are really considering using monopods as alternatives to tripods. In many instances tripod heads and monopod heads may be interchangeable.
With today's digital cameras and higher ISO sensitivity settings, it is possible to use higher shutter speeds and lessen the need for tripods in some situations. Here are two articles on monopods that you may find interesting: Best Monopods and Monopod Reviews.
I also wanted to give you an important reminder on tripods while it's on my mind.
When you extend the center column of your tripod up high you are really using it like a monopod. Having the camera supported by an extended center pole will decrease it's stability. Keeping your camera close to the intersection of the three legs is the way to maximize stability.
Buying a short wimpy tripod that requires you to raise the center column to reach your eye level is not a good investment.
Some photographer recommend tripods without center columns or removing the existing center column. This does reduce the weight for sure, but it makes height adjustments a bit cumbersome.
Without any center column you will have to adjust all three legs of your tripod to adjust your camera level. In cold weather a pistol grip tripod head is easy to use because you don't have to fuss with small knobs while wearing gloves.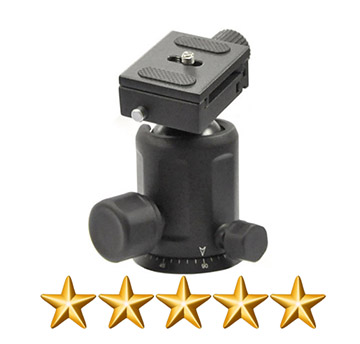 Educating yourself on the best tripod head to buy also involves reading the reviews and thoughts of people who have purchased specific tripod head models.
After you have considered the kind of photography you will be doing and which cameras you will be using with your "best tripod head" read these reviews:
Tripod Head Reviews on Amazon
Happy Shooting
Bruce
p.s. There's another specialized type of tripod head and it's the best tripod head for super-close macro photography. When you are doing extreme close-ups, focus, composition and depth of field become critical.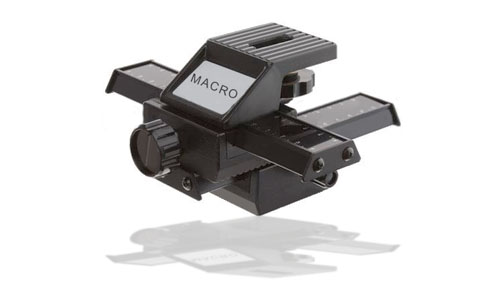 The tiniest movements of your camera affect your exact focus and the composition of your photo. Very minute movements cannot be controlled very easily by a regular tripod head.

You need the ability to make very fine adjustments in camera position. The best tripod head for macro photography is one that has knobs that slide a scaled plate forward and backward as well as side to side.
RELATED TRIPOD ARTICLES
Top Selling Tripods Under $100
Pro Ball Heads by KirkPhoto

Leave Tripod Heads -Return to Photography Tips HOME Page
Do you have a candidate for the best tripod head?
You can give the digital photography tips readers your opinion. Do you have any tripod heads reviews you'd like to submit?
What Other People Have Added
Click below to see contributions from other visitors to this page...

Manfrotto 498RC2 Tripod Head

I vote for the Manfrotto 498RC2 to be considered as one of the best tripod heads. It is much less expensive than the Arca Swiss models and is a great …
---
places to get good deals on tripod heads
Please consider visiting one or more of the vendors below. I helps me keep this web site going.