best budget tripod

Updated guide to cheap camera tripods
Looking for a super affordable tripod? What's the best budget tripod that will function properly and won't strain your wallet or your purse? The good news for you is that you have  many options. Maybe the bad news is that you have too many options for a cheap camera tripod and you;re confused as to where to start looking?
I've read all the technical stuff. I studied the camera tripod reviews from many different sources. I listened to the voices of all of the photographers who took the time to write their tripod reviews. I digested it all and have extracted the relevant stuff and I've narrowed down to three affordable tripods that will be good choices for you. 
Based strictly on statistics using the highest ratings given by the most buyers of budget tripods, here are the 3 winners. At the time of this post, all three of these tripods were selling for less than $50.

Handle makes it easy to carry. It's the top seller by a landslide. It's half the price of the Dolica tripod.
It collapses to only 24 inches. The center pole can be removed and used as a monopod for video.
The most solidly built of the three top tripods under $50. The tripod ball head is smaller and lighter.
---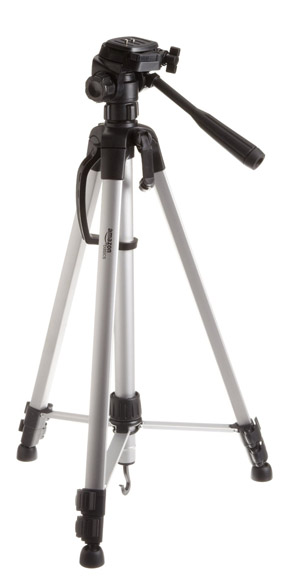 Amazon Basics 60 Inch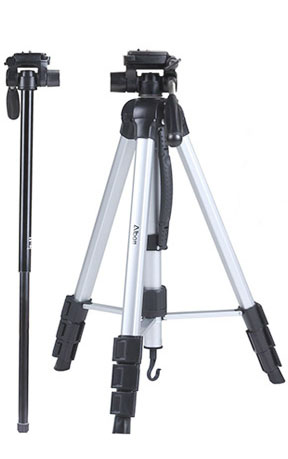 Albott 70 Inch Tripod
---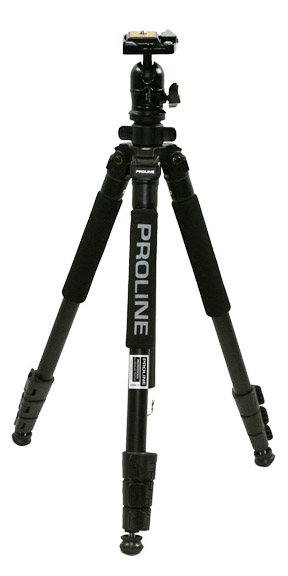 Dolica 62 Inch Tripod
Incredibly Popular
Extremely Highly Rated
Absurdly Affordable
Very Popular Combo
PROLINE Ball Head Design
Top Quality
---
The biggest complaint written about budget tripods revolves around quality. Cheap tripods are usually made up mostly of plastic. You won't get all-metal construction with reinforced hinges and strict manufactured precision even when you buy the best budget tripod.
If you treat the plastic gently, and don't overload your tripod, or put stress on the hinges, it will be a good fit for you. If you are concerned about durability you might want to jump up to a tripod with higher quality materials. Quality tripods for less than $100.
cheap tripod vs budget tripods

Ravelli Budget Tripod
Let' get clear between the difference of cheap and budget. Merriam-Webster define cheap as not costing a lot of money, of low quality, and not worth a lot of money.
Budget is a term more strictly related to price, not quality. A budget tripod is simply one that's under your spending limit or that doesn't cost you a lot of money. There are a few expensive tripods out there that are of cheap quality, and that's the last thing you want. The safest thing to do is to read more than just one review on any specific, affordable tripod you are considering. 
best uses for a cheap tripod
Cheap camera tripods are good for point and shoot cameras and camcorders.  Heavier DSLR cameras with longer lenses need more solid support. I am not saying you can't ever use one of these budget tripods with your DSLR. Just recognize the limitations. The best tripods for DSLR cameras should have enough strength to handle a few more pounds than a tripod for a point and shoot type of digital camera.
Your best cheap tripod has to fit your spending budget and meet your wishes for how you're going to use it. Consider what type of photography or video do you really do.
If you ever want to shoot wildlife, nature, or landscapes you may be shooting on uneven ground. Tripods that have independent leg angle controls are much more versatile than the tripods that have support arms.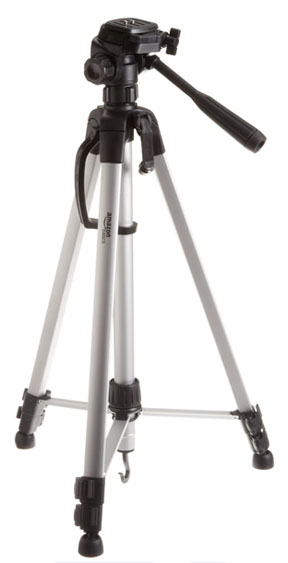 Tripod With
Support Arms
limitations of buying a budget tripod
Durability and stability. Manufactures can't use the same materials in a budget tripod as they can in a high end pro quality tripod. Plastic tripods won't be as rigid and won't last as long as aluminum and carbon fiber.
If you treat use your tripod carefully and don't use it 7 days a week it will last a long time. If your rough with it and use it frequently, a cheap camera tripod won't last long at all.
best place to buy a cheap tripod
You can buy them anywhere. As a full time shooting pro, I currently have 5 tripods and use 3 of them fairly regularly. In the past, I've purchased my photography gear from the local camera store at the shopping mall, Porter's mail order camera Store (now gone!), Best Buy, B&h Photo Video and ebay.
More recently I've purchased from Adorama, but primarily use Amazon because of their more detailed written reviews, prices, delivery speed, and return policy. There are also times when I only need a little support for one of my heavy lenses, set down my tripod, and use one of my two monopods.
closing thoughts on the best budget tripod
The best way to find out if a tripod is right for you is through your experiences using one. If you can temporarily borrow one, that's great. More likely you'll have to take the plunge and buy one. I've found that if I go with a cheap tripod that I'm always disappointed with its performance and durability.
Only you can determine your budget and only you know what type of photography you will be doing with your new camera accessory. Get the best cheap camera tripod for your situation, and don't rely on just one other photographer who has interests different than yours. 
Have a blast! Shoot more photos. Watch less TV.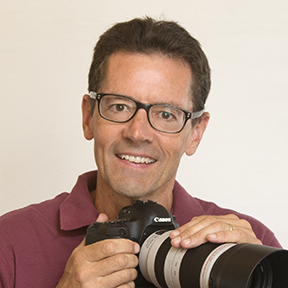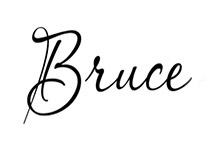 ABOUT BRUCE LOVELACE
Bruce is the publisher of this website. He is the author of the book "Improve Your Photography Instantly."  Read more on Bruce on his Bio Page. He's been known as The Traveling Photographer ever since 1994. Or read more about this website.
View some of Bruce's photos on Instagram.   Visit the Facebook Page. Watch him on YouTube.  Bruce runs photo workshops for kids and adults, and provides one-on-one photography coaching.
---