camera tripod accessories


(

cool gadgets

)
Having the right camera tripod accessories can make certain tasks possible and other photography tasks easier to accomplish.
Traditional accessories for tripods and sometimes monopods may include the typical clamps, tripod heads, adapters, cases, and quick release brackets. There are also some very interesting gadgets that can be used in very specific types of digital photography and video.
---
basic tripod accesssories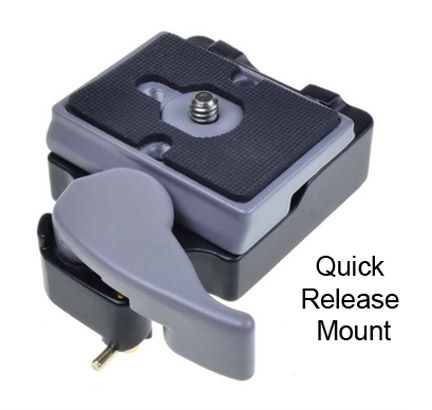 If you are shooting in situations where you go from hand-held photos to tripod-mounted photos in a short time span, a quick release camera mount system is quite useful.  
I've got these gadgets for my Bogen, Manfrotto and RocketFish tripods and I wouldn't want to go without them ever again.  
They are all different in design and size, so it is important not to lose the mounting plate other wise your quick release will be worthless without buying a new one. More about choosing the best quick release tripod attachment.
---
This video is for beginners who don't really know what a quick release tripod mount is or how it is used.

ball heads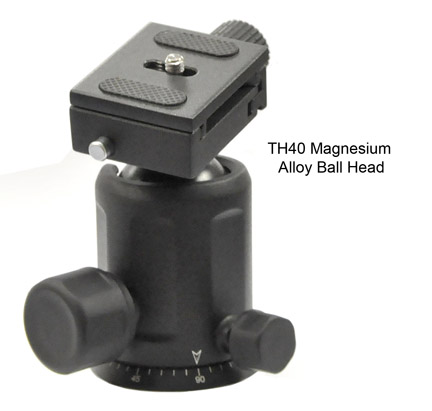 Ball heads give you ultimate flexibility in changing  orientation and shooting angles in a compact and lightweight design.  
Larger DSLR cameras with long telephoto lenses are too heavy for small ball heads like the one in the video and in this photo.
They are not that useful as good tripod accessories for shooting video.  Pan and tilt heads with long screwdriver type of handles work much better for shooting video. More on Ball Head Reviews on this Digital photography Tips web site.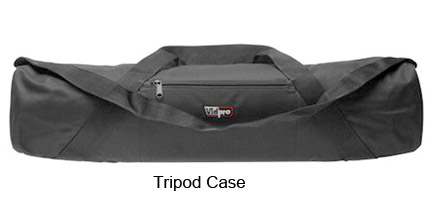 Tripod cases are good for keeping your tripod clean and protected from damage when storing or traveling. Make sure to get one with an over the shoulder strap. That will free up both hands to carry your camera case or anything else you want. 
---
specific camera tripod accessories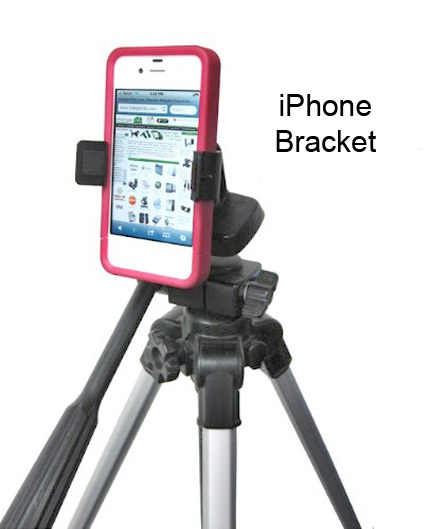 One of the biggest shortcomings of even the best cell phone camera is the blurry photos that they produce.  
The newer ones come with plenty of pixels jammed onto a very small sensor with adequate lenses to produce sharpness.
The blurriness usually comes down to a slow shutter speed and motion blur.  The best way to combat this challenge is to use a tripod.  You'll also need an app such as SelfTimer to avoid camera shake when you make your exposure.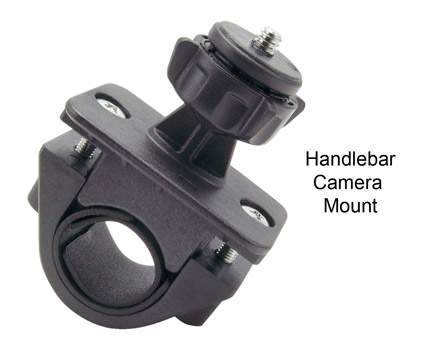 The handlebar camera mount has limited uses, but could be useful if you want to shoot hands free (which is the only way to shoot video or still photos while riding a bike or motorcycle).
---
one of the coolest video camera tripod accessories
The SoloShot, a fun accessory that empowers you to follow a subject automatically without human intervention. I've watched several videos on this accessory and it has limited uses, but it is a great tool for certain situations.

Two of the most prominent uses are for following an athlete on the field of play and also tracking a surfer as he or she negotiates along a wave. SoloShot Automatic Cameraman
great place to read reviews on specific camera tripod accessories
No matter where you shop, a great place to read consumer reviews on photography accessories is Amazon.  Amazon sells so much of so many things, I look at it as if it's a search engine like Google, except it's for finding reviews on products.
Back from Camera Tripod Accessories to Digital photo Tips Home page
Have a blast with your photography!
Photo TipMan