best cell phone camera
Are you trying to figure out which is the best cell phone camera to buy? Usually when people are shopping for the best cell phone, they don't spend much time investigating the phone's camera.
If you shoot a lot of video or still photos it's an important factor to consider when deciding on your next mobile phone. The best mobile phone camera might not be included inside any of the phones that your cell provider sells.There are so many choices, it's easy to get confused.
Here's the good news: They're all good.
The sensors of camera phones are usually much smaller than those of typical compact cameras. This is so the manufacturers can use greater miniaturization of the electrical and optical parts to fit inside the shell of your average cell phone..
Sensor sizes of around 1/6" are common in camera phones, webcams and digital camcorders. The Full Size Sensor shown below is found in professional DSLRs and the APS-C sized sensor is found in the Canon Rebel cameras and many other Prosumer Cameras.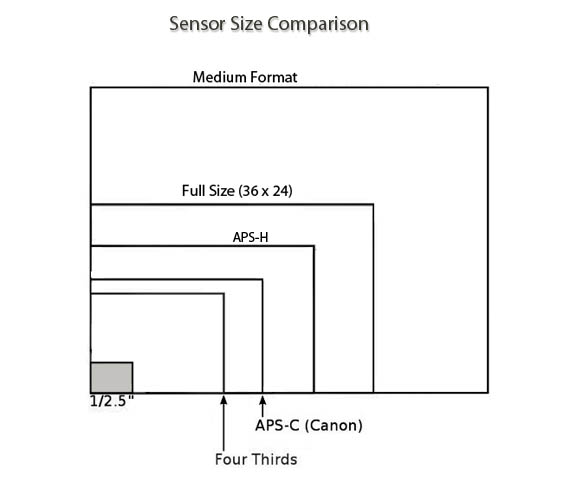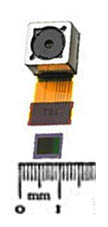 The smallest sensor, shown by the small gray rectangle above is 1/2.5.
That means that the diagonal distance is 1/2.5th or 0.4 of an inch.
That is the most common standard size for point and shoot cameras.
The common cell phone camera sensor is even smaller than that. It was big news when Sony announced a 16 MB camera phone sensor in late 2010.
The Nokia N8's 1/1.83" sensor was the largest in a phone in late 2011.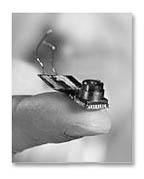 The Nokia 808 surpassed compact cameras with a staggering 41 million pixel, 1/1.2" sensor.
That sounds great, but remember don't get caught up in the Megapixel Myth.
The physical size (width by height) of your cell phone camera sensor is usually more important than the number of tiny, inefficient pixels crammed into the limited space of your mobile camera that matters.
The size and quality of your cell phone's camera sensor is only one consideration when choosing the best cell phone camera. The chipsets and hardware are equally important. Here is a checklist on factors that come into play when choosing the best mobile cell phone camera for yourself.
features to consider for the best cell phone camera
Size. The smaller it is, the easier it is to carry. The bigger it is, the easier it is to read web pages, watch videos and use the touch-pad to send texts and use apps.
Battery life.The phone and it's camera are almost worthless if your battery life stinks.
Price. This bring up the the biggest mistake people make when choosing their most desirable mobile phone camera. How long you keep your phone and the monthly access fee are often more important than the initial outlay of cash.
A $200 phone that last 2 years has an average monthly cost of $8.33. A $75 phone that lasts only 6 months has an average cost of $12.5 per month.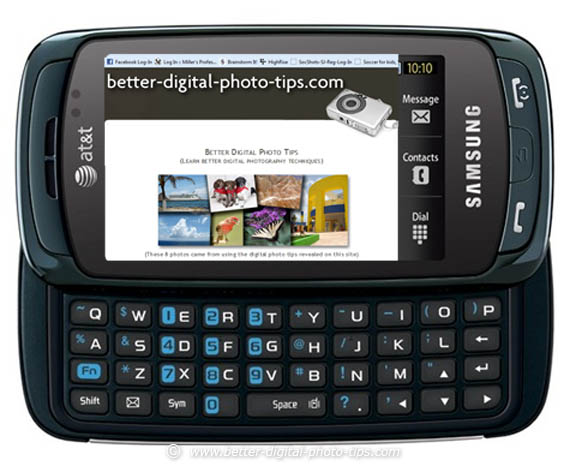 Cell phone with slide out keyboard
Internet access. The majority of cell phone users now do more than just make phone calls. As technology and speed continuously improve we all want the latest and greatest.
And some of us want it as soon as it becomes available. Time is our most precious commodity. There's nothing worse than waiting for pages to load or trying to re-cover from a software crash.
A great way to get more feedback about the highest-rated cell phone cameras is to read and analyze reviews written by buyers.
Whenever I am buying digital photography equipment, books or almost anything for that matter, I rely heavily on ratings on big retail web sites. Amazon has more reviews than anyone else. It's my own most visited site is definitely a good resource for educating yourself on features:
Best rated Cell Phone Cameras on Amazon.
Cell phones are remarkable and I hope you keep your level of appreciation for these technological marvels in mind. Stay with me here for a second.
You can take great digital photos, record videos and share them with friends or post them on the web. You can check the weather, research a product or local restaurant. Heck you can even get useful digital photography tips on your cell phone. That's the best mobile phone camera feature.
Perhaps you'd like to listen to music or check your email. Okay, that's no problem either. Just use your cell phone. Technology is amazing and should be enjoyed.This makes it even more complicated than ever to choose the best cell phone camera, especially if you want specific functions.
Be grateful my friends!!  Appreciate the fact that there are so many choices for you own personal best cell phone camera.
---
As an Amazon affiliate I receive a small commission from qualifying purchases, at NO added cost to you.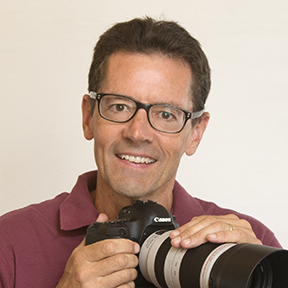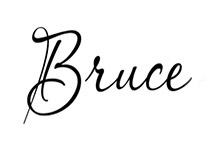 ---