photography poses
portrait posing tips for groups of

3

people
---
Are you looking for ideas for photography poses? This is part 1 of a series on posing groups. The sample poses and ideas in this article are for you to copy for posing groups of 3 people.
You can find related articles links to group posing, include posts for groups of 4, 5, and 6 people at the bottom of this page. Pour your favorite beverage, get comfortable and dive in!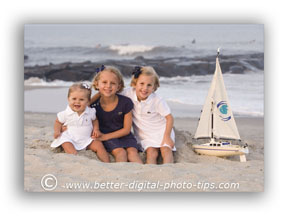 Pose of 3 Sisters
In the first three portraits we have a group of three young children; a group of one infant and her two adult parents, and the group of the three adult ladies.

The beach at sunset is one of my favorite locations to practice my photography poses. Can you guess why I chose this pose for the three young girls and the sailboat?
I placed the girl dressed in navy blue in the middle of her two sisters that were dressed in white to create a balance. Often when you are composing a group photograph, it is important to pay attention to the distribution of color when everyone is not dressed exactly the same.
I dug a hole in the sand for their feet to allow them to sit comfortably and provide a stable base to help support the youngest sister.
Poses for a family of 3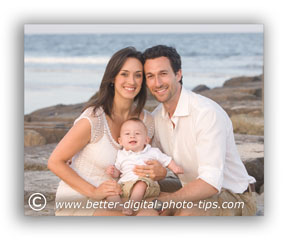 Pose of Family of 3
I used a basic triangle composition in the other two portraits of three people. This technique involves placing the subjects so that the position of their heads form a triangle.
This is a technique that professional photographers use in large groups of people as well, forming triangles within the entire photograph of people.
In this family portrait with the young infant, I had mom and dad lean in and cropped closed to create this tight composition. If I had spaced them apart and included more beach scenery, the baby would be quite small in the photograph.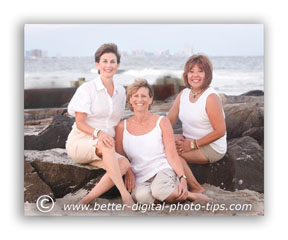 Pose of 3 Adults
The triangle is more spaced out in the group photograph of these three attractive ladies.
Notice in this group composition and in the young family above that the subjects on the ends are facing inward.
I often use the different levels of rocks and sand to compose so that the subjects are not on the same exact level. You have more posing options if you have a family of three to photograph when the child is no longer a baby like the photo above this one.
A different posing technique is needed when you are photographing three adults. When you have a mom, dad and a school-aged child, you can use poses that have the child standing and the adults sitting.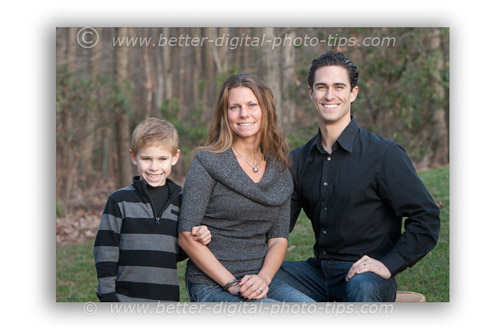 Outdoor Pose for 3 People.
The photography was done on a hill behind my clients home, partially shaded from the afternoon sun. You can see from the lack of foliage that this family portrait was taken in the late Fall, after the leaves have fallen from the branches.
Photography poses like this that use diagonals or triangles are visually more interesting for our eye to view than poses that have everyone's head at the same height.
Here is an indoor family portrait using a diagonal in the opposite direction.
I posed this father and his two children so that the father would be the tallest person in the portrait. The two kids, placed in front of him, hide most of his adult-sized body so that there is a good balance in the composition.
links related to photography poses of
3

people
See some more family portrait samples and get some creative ideas for family group photos here: Family Portrait Ideas.
For more ideas on choosing the right clothing for your portraits you may enjoy reading this article on: Portrait Clothing.
---
---
posing larger groups
related posing articles
Baby Poses. Nothing cuter than a baby portrait. Here are photography tips for baby poses.
Portrait Photography Books. I have a small library of books on photography, portraits and posing. Some of them are a bit dated but still quite valuable for me to reference back to.  Here are few reviews of some of my portrait photography books.
Artistic Portrait Photography. My thoughts on artistic portrait photography and an eBook that I think is quite valuable to read. Happy shooting. Become a student of photography poses and keep up your passion for digital photography.
Pre-owned Portrait Lenses. If you're wondering if it's safe to buy a used portrait lens this post is for you.
---
Another good source for learning techniques for posing in photography is a good book. Read the reviews carefully to make sure the subject is specific to what you are looking for. Some of the electronic versions (Kindle, Nook) are not properly formatted and some are.
Photography Poses
---
Stay inspired. Keep shooting!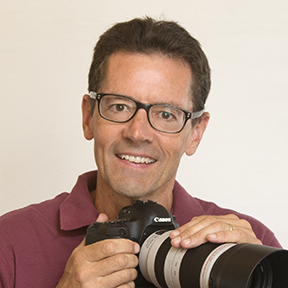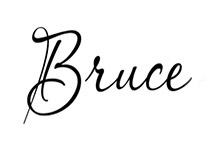 ABOUT BRUCE LOVELACE
Bruce is the publisher of this website. He is the author of the book "Improve Your Photography Instantly."  Read more on Bruce on his Bio Page. He's been known as The Traveling Photographer ever since 1994. Or read more about this website.
View some of Bruce's photos on Instagram.   Visit the Facebook Page. Watch him on YouTube.  Bruce runs photo workshops for kids and adults, and provides one-on-one photography coaching.
---
Have a photography pose to share?
Share your portrait of 3 people here.
What Other Visitors Have Said
Click below to see contributions from other visitors to this page...

Example and comments on posing three people in a portrait 

When you have 3 young children to photograph, a chair can be used to support the baby. I had the oldest and tallest child kneel down on the right. …
Can you help me get the word out about my photography site?  Let's help everybody improve their technique. After all, photography is a very powerful medium to communicate positive messages throughout all of civilization.
Using any of the share it buttons on this page, or any other on the Digital Photography Tips website, helps Google (and other search engines) know that it is a web page worth reading.
Back to Portrait Photography Tips Hub