8 steps on how to choose a family photographer
Knowing how to choose a family photographer is very important. So many new portrait photographers have entered the arena that it can be confusing in knowing who's the best family portrait photographer for you.
This post will give you 8 simple steps to take to find a family photographer you can trust to get you the portraits you want.
It's easy to get impressed with a beautifully crafted website, but that can be deceptive. Follow this recipe for finding the perfect match for the right photographer.
1. PICK THE RIGHT PERSONALITY

You want everything to go smoothly. You want to feel completely comfortable with your photographer during your photo shoot. An enjoyable portraits session is more likely to result in better portraits.
Find out if your photographer will create a relaxed and fun atmosphere to help set the correct mood to capture your precious memories. The right photographer should have the right people skills.
2. MEET YOUR PHOTOGRAPHER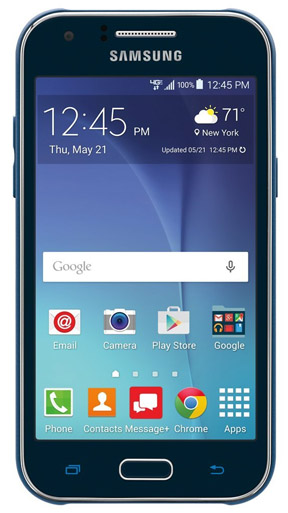 A face-to-face meeting is ideal.  At the bare minimum talk with him on the phone before you book a family session. Although texting emailing, and Facebook messaging are the prevailing communications nowadays, they fall short
Can you view a video of her on her website? If there is a physical studio to visit where can you drop in unannounced? Many pro photographers (me included) operate their family portrait business out of their home.
View samples of the photographer's work at the studio or on the website. Ask yourself, did I find a photographer who shoots the types of portraits I like? Are the families photographed similar in make-up to your family?
3. PLAN YOUR PHOTO.

Exchange ideas with your potential photographer to see if you're in alignment.  Careful planning ahead of time will result in a precious portrait for you to treasure forever. Find a photographer who will help you plan it ahead of time. That includes paying attention to clothing, possibly hair style, and maybe even footwear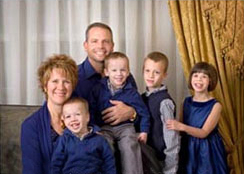 Proper color themes can turn a "nice portrait" into a "beautiful portrait." Did you know that wearing the wrong clothing can add 10 pounds to the way you look in a photograph?

For more help on choosing the right clothing, you will want to read this article on Portrait Clothing. Knowing How to choose the clothing you wear, the time of day of your session, hair style and complimentary props all need to be considered when we design your photographs.
4. choose an experienced photographer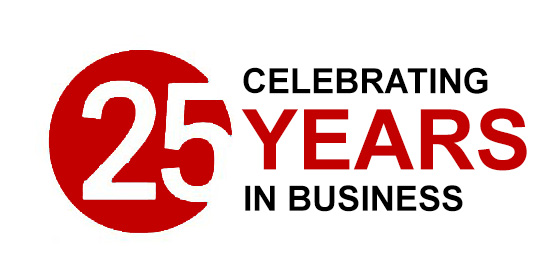 Find a photographer who is experienced in the photography you wish to have. Don't choose a photographer who specializes in photographing headshot models.
Your photographer should know how to handle young children as well as certain "challenging" personalities. If you want the portraits created at home, choose a photographer who has experience in location portraiture.
It should be someone who has created many portraits in a variety of locations with unique areas and lighting situations.
5. make sure it's timed right
Many studios, especially in stores and at the mall need to rush people in and rush people out to keep busy and cover their expensive overhead.

There can't any worse experience than having to wait in line at a studio while your baby is screaming?
If you find a photographer who will travel to your home or another location. You want him to arrive on time, be professionally dressed and prepared to set up.
I spend whatever time it takes with my clients to create the most beautiful, cherished portraits. You want to feel relaxed and avoid the stress of time pressure during your session. Choose a photographer who has committed plenty of time for your session.
6. find the best location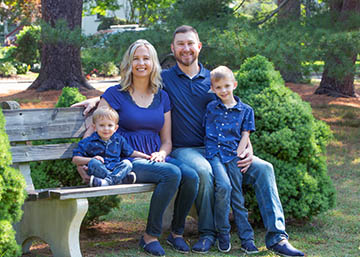 Agree on a great location


Would you like to have the portraits taken in the comfort of your own home, your yard, or your favorite park? Some studios are reluctant to do location portraits, because it's too much work for them. Find a photographer who is willing to travel.
Would you like your portrait to have the look of a traditional portrait with a painted background in the studio or perhaps, like many of my clients, you would prefer an "environmental" portrait, somewhere special in their home. Children are especially more relaxed in their own home.
7. choose a photographer that's flexible
Another step with choosing a photographer involves flexibility. 


Choose a photographer who is willing to listen to your wants and needs. 

Some photographers are set in their ways and only want to photograph your family in a set way.

Is your photographer willing to listen to your ideas for how you want the photography to be done.




HIGHLY RATED PORTRAIT PHOTOGRAPHY BOOKS
Do you like formal posing or a more casual look? Would you like to be photographed using a specific background choice or would you enjoy an outdoor setting?

8. get a solid guarantee

If you're going to invest your time and money into professional portraits, you want everything to come out just right, without risk. In this day and age it's hard to find people who really stand behind what they do.
I strive to go above and beyond my clients expectations and to create images that they will truly treasure for years to come. Find a photographer with a no hassles, easy to get-your-money-back guarantee.
Knowing how to choose a photographer will make your entire photography experience better as well as insure you get great portraits.
Here are more thoughts on evaluating family portrait photography. See what skills a good family portrait photographer should possess. Family Portrait Photography. 
For additional valuable information on how to choose a photographer, ask your friends, neighbors, or relatives who they've used and what they liked or did not like about that photographer. There is no better source than a referral from someone you know that you can trust.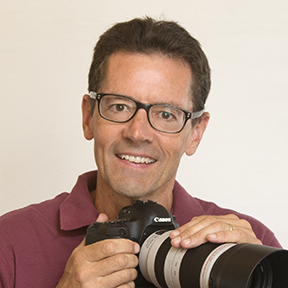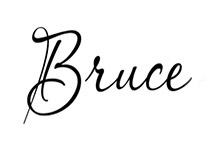 ABOUT BRUCE LOVELACE
Bruce is the publisher of this website. He is the author of the book "Improve Your Photography Instantly."  Read more on Bruce on his Bio Page. He's been known as The Traveling Photographer ever since 1994. Or read more about this website.
View some of Bruce's photos on Instagram.   Visit the Facebook Page. Watch him on YouTube.  Bruce runs photo workshops for kids and adults, and provides one-on-one photography coaching.
---
---
related portrait photography articles:
---