Photography Resources I use
Welcome to the Better Digital Photo Tips resources page, a list of the photography equipment vendors I use, and the tools and websites I recommend for improving your skills and knowledge about digital photography. I personally use all of these assets myself.
Some of these resources are intended for professional photographers. Just because you're only a beginner photographer or are a photo enthusiast doesn't mean you won't be interested, just realize that some of them might be overkill for you. Often you'll find more affordable options with some of the vendors I recommend.

This is a business website for me and this page may contain affiliate links that earn me money which may help me pay for this site. Please review the affiliate statement at the very bottom of this page before you buy any product that I recommend.
Understand that I've had a lot of experience using a large variety of sources for photography information and cameras and accessories and I've found these resources helpful for me. Your situation may be different than mine.

Only take advantage of them if your interested in the photography equipment, or they will help you to improve your knowledge, skills, and the resulting photographs you take. 
---
adorama
Adorama is a dedicated retailer of cameras, photo gear, and other electronics for over 40 years. In my experience, they're prices always match other sources.
They often carry very specific photography gear that you won't find at Amazon or other massive online retailers.
The most recent purchase I made from Adorama was a versatile photographer's clamp, the Wimberley Plamp II.
---
amazon prime
I've been an Amazon Prime member for quite a few years. If you don't do much online shopping, this is not a good deal for you. For me, it's a great deal. I order all kinds of household, books, and personal products in addition to most of my camera accessories using the benefits of Amazon Prime.
You get a lot of benefits across several different platforms. I like the fast free shipping and watching the free movies more than anything else.
---
backblaze
I switched from shooting film to shooting digital fulltime almost 20 years ago and I've likely tried to use 6 or 7 different methods of backing up all of my photos-and other files too. None of them were automatic.
My son did all the research on the many options out there and narrowed down to 3 that he recommended to me. I evaluated the three of them and settled on Backblaze as my system to backup all of my images and other important documents.
I can't put into words how happy I am with the choice. It was such a hassle for me to schedule my backups and then manually follow through on a weekly basis. Now, it's done automatically, continuously, in the background and I never even have to think about it-It just gets done automatically by Backblaze. Done!
---
ThinkTank Photo
ThinkTank specializes in high-end cameras bags, cases, backpacks, straps, and related gear for professionals. My most recent purchase from Thinktank was the perfectly sized airline travel bag.
If you want protection, quality, and function, and you don't want to lose sight of your camera gear when you fly, you might want to check out their gear.
As a reader of
Digital Photo Tips
you can receive a
special gift
for any order over $50 with ThinkTank. It's a pretty good deal. The consumer reviews of their products are very high. Here is the link to their web site:
ThinkTankPhoto
---
DPS digital photo school
From the Granddaddy of photography educators, Digital Photography School offers courses,  Photoshop plugins, and eBooks. I've enjoyed many of their well written eBooks on a large variety of photography subjects.
Click here to visit Digital Photography School.
---
ebay
Ebay is not my number 1 source for photography anymore, but I included it here because it still might be a great asset for you. When I first started my portrait business I couldn't afford new cameras, new lenses or new lighting equipment. Ebay was perfect for buying used camera gear
My recent searches on ebay: folding benches for group posing and a plastic spillway for my backyard pond. Surprisingly enough, my most recent ebay purchase: a capacitor for an old ceiling fan. 

Save money by shopping on ebay
---
DPREVIEW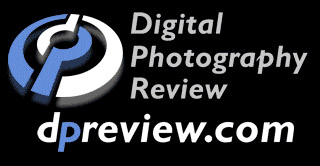 If you really want to geek out and invest an hour or more investigating a new camera purchase, DPReview is the place to visit. I frequent quite a few different camera equipment review sites, but I always find myself using DPReview as the most valuable. Thorough and well illustrated with photos, you'll get all the technical advice you could ever ask for. Visit dpreview.com.
---
---
final remarks on digital photography resources
I hope that you find these digital photography resources as useful as I have over the past 20 years or so. Let's face it, the goal is to use the right equipment, enjoy the experience of taking photos, and getting great images in the end, right?

 All the best!
---