How Much Does A Tripod Ball Head Cost
You're looking at camera tripods, but you want to know if tripod ball head cost will be a tough pill to swallow. Good News. You it's easy to find a tripod ball head that will fit any budget.
Tripod ball heads have a price range from less then $10 all the way up to $500. Basic single knob ball heads for smartphones and light compact cameras can be purchased for $8-30. Medium duty ball heads sell for $30-$100 and heavy duty ball heads with advanced features sell from $100 to $500.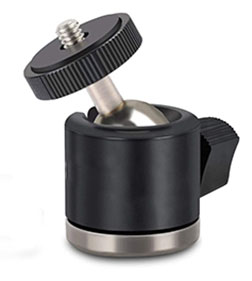 Less Than $10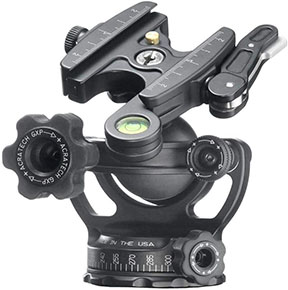 Over $500


In general, larger ball heads are more expensive than smaller ball heads because of higher material costs as well as added design features and manufacturing expenses. With such a large disparity in ball head costs, it's a good idea to start with looking at what a ball head is used for when mounted on a camera tripod.

What is a ball head for a tripod
Ball heads are mounted to the to top of tripod and cameras are then mounted to the ball head. Once secured in place the camera can be panned, tilted or rotated in any direction and held perfectly still in an exact position to get a sharp photo. 
Tripod ball heads don't weigh as much as traditional 3-way pan/tilt tripod heads that have 3 separate levers for adjusting the position of your camera.
Larger, more expensive ball heads give you smoother and steadier performance than the cheaper smaller ball heads. In addition to the size and cost choices for camera tripod ball heads, there are few techniques you can use to get the maximum steadiness out of your tripods. For more on keeping your camera steady, see the article on tripod stability.
Knowing that the price of ball heads goes up as the size of the ball head increases, it's worthwhile to look at the weight and the rated capacity of tripod ball heads, and see how that compares with prices.
How Much Ball Heads Can Handle
The capacity of ball heads is rated by the manufacturers, so you should review them with a little caution. Even though they may be a bit subjective, comparison of ball head weight and holding capacity is still a viable activity to use when determining the best fit for your tripod and camera/lens set-up. 
See below for a chart of tripod ball head costs, their weight, and their capacities.
BALL HEAD
PRICE
WEIGHT
RATED
CAPACITY
AKOAK 1/4" Swivel Mini
$8
2.4 Ounces
?
ARTCISE
$54
1.0 lbs.
66 lbs.
INNOREL LOW PROFILE
$102
1.4 lbs.
44 lbs.
MANFROTTO XPRO
$167
1.15 lbs.
55 lbs.
SUNWAYFOTO XB 52
$239
1.5 lbs.
132 lbs.
ACRATECH GXP
$559
1.0 lbs.
50 lbs.
You can see by the table above how there is sometimes (not always) a direct connection with the weight of the ball head and it's price. That would make sense.
Also, notice how the capacities of the ball heads vary quite a bit and buyers have to cautious when considering their accuracy. There is no standard test on tripod heads that is used to determine how much they can safely support.
We can conclude that the best way to compare tripod ball head costs and capacity is to read multiple reviews of multiple photographers to get a good idea of the performance you'll get from any given tripod head.
How To Save Money On Your Ball Head
More than once I've read the advice that says if you want to save money, save money on your tripod legs, not on the tripod head you choose. On the surface, that makes sense, right? After all, the head is where you make all you adjustments to get the exact position of your cmaera right as well as hold your camera perfectly still for getting sharp photos.
Many photographers spend more on the ball head than they do on the tripod legs, for sure. Part of the cost of a ball head is justified on the features that are important to you.
Motion-free support.
How smooth it moves.
Durability
Versatility with angles
Adjustable tension
Quick release mounting
Built-in bubble level
AFFORDABLE PRICE
Here 3 ways of how to save when buying a tripod ball head.
1. Buy a Ball Head And tripod legs combo.
This is the way most photographers actually buy a ball head. It comes along with the tripod legs in a package deal. This is likely what you may have been thinking all along. It's just recommended that you pay close attention to the quality of the specific ball head that's included along with the legs. If the deal sounds too good to be true......it probably is.
Camera equipment sellers have learned that they'll still make their needed profit margins if they sell tripod legs and ball heads together, even if the price of them sold together is less than the individual prices they'd get added up separately.
2. Buy a Used Ball Head
You may cringe at this idea at first, but stay with me here just for a minute. If you can save a substantial amount of money on a tripod head, it performs perfectly, and there's no added risk by buying a pre-owned head.
Particularly when it comes to pro-level quality where the cost is higher, buying a used tripod ball head makes sense. It's safe provided you can try out the used tripod head for an adequate period of time like 2 weeks or 30 days. If you can return it without penalty for a full refund then you've just enjoyed a free rental for awhile.
I avoid eBay nowadays and buy my used fear from KEH. Their specialty is buying and selling used gear and the lead the industry in reputation.
3. STICK WITH QUALITY
Buy cheap, buy twice. Buying a top quality, durable tripod head is cheaper than buying a cheap one that breaks and has to be replaced every couple of years. Buy it once to last a lifetime. Initially, you're investing more, but in the long term you're saving money on your ball head.
I made the mistake of getting a lesser quality ball head at first. It lasted less than two years and the tightening knob broke. After that I bought an Induro BHD3 Ball Head in 2016 and it's holding up greatly.
Tripod Ball Head Cost Summary
You have a lot of solid options when it comes to buying a solid tripod ball head. They have many benefits to enhance your photography and video. Investing in a quality head does have an initial cost, but you save money in the long run and your photography is grateful for that.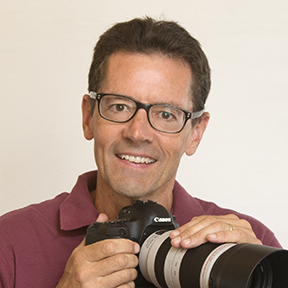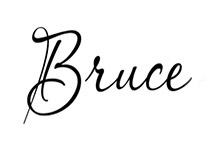 ABOUT BRUCE LOVELACE
Bruce is the publisher of this website. He is the author of the book "Improve Your Photography Instantly."  Read more on Bruce on his Bio Page. He's been known as The Traveling Photographer ever since 1994. Or read more about this website.
View some of Bruce's photos on Instagram.   Visit the Facebook Page. Watch him on YouTube.  Bruce runs photo workshops for kids and adults, and provides one-on-one photography coaching.
---
Please considering checking out the price on ball heads on Amazon. You can use the search box underneath the advertisement below and include any specifications or description you want.
As an Amazon affiliate I may receive a small commission from qualifying purchases, at NO added cost to you.

---