nature photography

lots of links to related nature photo tips
Nature Photography is one of the most enjoyable kinds of photography you can do. There's a special emotional feeling that permeates your soul when you shoot nature shots. The available diversity on our amazing planet Earth can inspire even the most cynical person.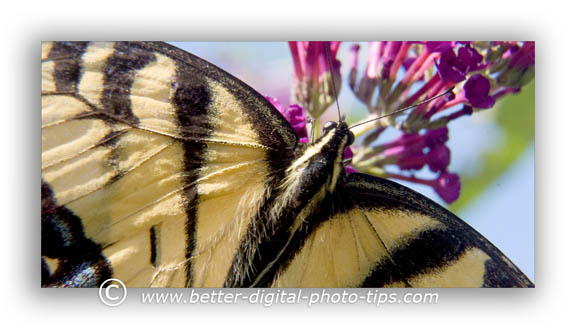 This introductory article gives some general nature photo tips and has links to more specific photography tips here at the bottom of this article.
Whether it's a distant scenic view of nature, a study in texture or color or the Macro Photography of a butterfly, you can get more enjoyment of nature photography by using a few basic tips.
A simple understanding of depth of field is important when taking nature pictures.
When only part of the subject is within the depth of sharp focus it becomes emphasized as shown in this nature photo by Ron Jones Photography.
Consider if you want everything in your photograph to be sharp or would you like to use selective focus to emphasize something in your composition.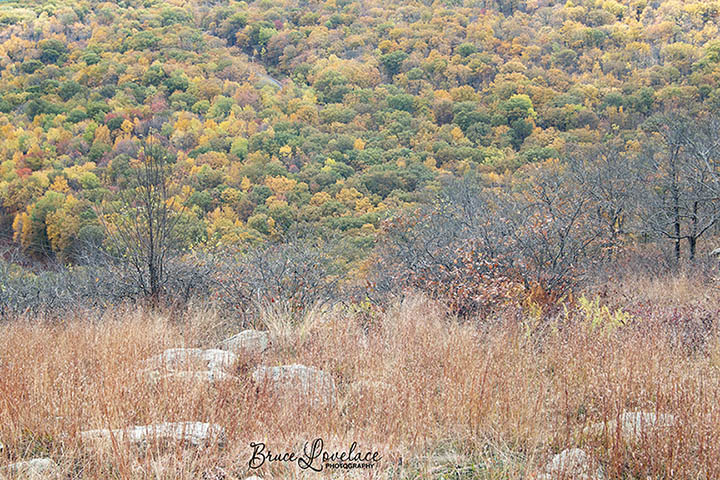 Basic composition rules should be considered, such as the rule of thirds, use of diagonals and framing. Learn to see what direction the light is coming from. Is it lighting up your subject properly?
Make sure you have the right camera equipment whether it's a tripod or a close-up lens.
Read a few of the articles on photography composition, exposure and lighting on this web site to give yourself a head start. I'll be adding more articles, so check back often.
Make sure you know all of the features your camera has to offer. You'll need to know what the different settings are for and exactly when to use them. Experiment by changing your perceptive when photographing any subject. 
Try a view from up above or down low if possible. Shoot a few variations by changing your vantage point. Above all make sure you enjoy your picture taking activities.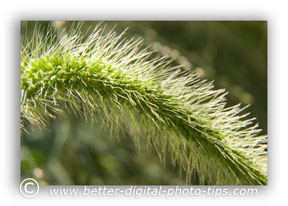 Sometimes we get so caught up in the technical aspects of photography, we forget to enjoy ourselves.
Photography is a hobby to most people so it should be an enjoyable learning experience. Even simple, ordinary close-up photography can give you an appreciation for the beauty of our planet.
I highly recommend you visit Dr. Ron Jones web site. All of his digital photography, including his beautiful nature photography is very inspirational.
Ron is an accomplished photographer. He has mastered good photographic technique. He uses good photography composition; understandings photography lighting and combines those skills with creative digital photography retouching to create breathtaking nature photography.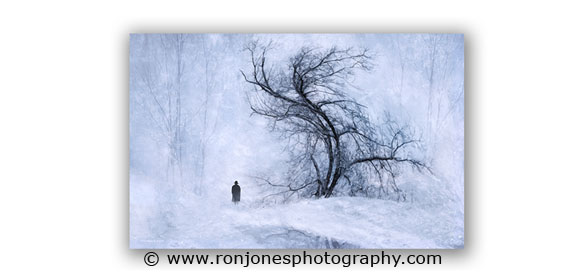 articles with nature photography tips
Here are some related articles with photography tips relating to nature.
Nature Prints for Sale. You can get personalized prints that combine your favorite nature image with any personalized message you want.
Equipment for taking nature photos.  The basic gear and the specialty areas of nature.
Nature Photo Tips For Newbies. Before venturing out into the wilds, there are several things you'll want to know ahead of time. You can get some beginners photo tips here.
Pictures of nature. I've assembled some select pictures of nature and made a small nature photo gallery. Would you like to add yours and see if it measures up?
Storm Photos. Are you fascinated with magnificent pictures of storms? Here are some tips, samples and a video.
Nature Photography Composition is an article I wrote after using my camera while hiking in White Clay Creek State Park. There are some alternative thoughts on using photography composition tips with photography of nature subjects.

Sometimes the natural world presents us with unique subjects that are not often described as beautiful. It can be a fun challenge try to capture subjects like these in a unique and interesting way.
Photos of the Loyalsock Trail in north central Pennsylvania. If you have an interest in some photos taken on a recent backpacking trip to the mountains, read this article.
The Combined Moon Articles:
Previously written as separate posts, 3 articles were combined into 1.
How to Photograph the Moon. Have you ever done photography of the moon and been disappointed. Here are tips on how to photograph the moon. Close-up photos of the moon require a powerful telephoto lens to zoom in close. Consider including other things in your nature compositions of the moon. Several photos of the moon are critiqued regarding the lighting techniques and the importance of good photography composition.
Inspirational Nature Photos.  Need some inspiration. There are certain messages that come to you when you experience nature in its grandeur.  Enjoy these inspirational photographs of nature joined with inspirational quotes.

Canadian Nature Photographers.  Articles written by talented nature enthusiasts.  (This will open up in a new browser window)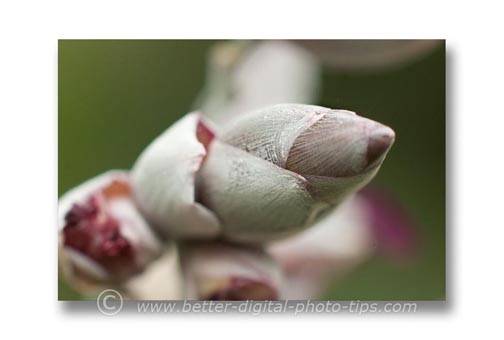 One of my favorite kinds of nature photography to view is Macro Photography, so I've now written many articles related to macro photography lighting, composition and equipment.
The photo of the budding pond lily was taken early in the morning in my backyard. There is a universe of subject available to you when you focus closely on macro photography as a way to enjoy nature.
Keep shooting. Keep learning. Keep improving.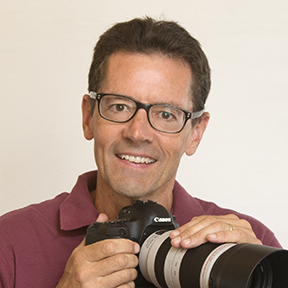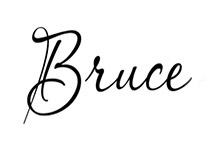 ABOUT BRUCE LOVELACE
Bruce is the publisher of this website. He is the author of the book "Improve Your Photography Instantly."  Read more on Bruce on his Bio Page. He's been known as The Traveling Photographer ever since 1994. Or read more about this website.
View some of Bruce's photos on Instagram.   Visit the Facebook Page. Watch him on YouTube.  Bruce runs photo workshops for kids and adults, and provides one-on-one photography coaching.
---
---
---
---