nature prints for sale 
Are you looking for nature prints for sale? Maybe I can help you. I've started a collection of inspirational nature photographs and one of them might just be exactly what you're looking for.
My first nature print sale occurred without planning. The local Rotary Club suggested I donate a print or two to help raise money for one of their charitable causes.
I didn't think they were great images but I was shocked at how high the bidding went.
These two nature prints recently sold when I posted them on my Facebook. That's when the light bulb went on. Some of better-digital-photo-tips readers might be interested too.
personalized nature prints for sale
You can now get personalized nature prints from me too.  
If you see an Inspirational Photo somewhere on the Digital Photography Tips web site, I can add a custom message to your print for no additional fee.  Just email your request to bruce at better-digital-photo-tips.com. It's that easy.
I'll create a proof and you can give it your approval or request and edit.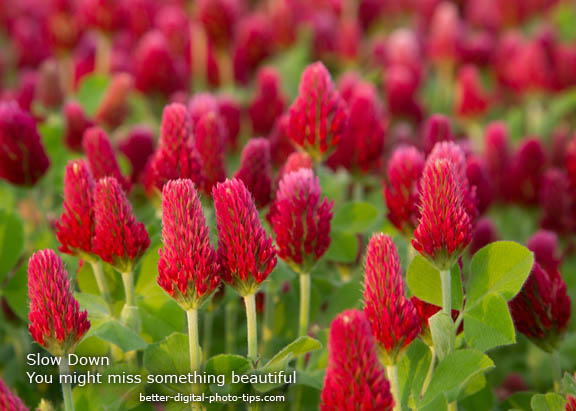 Inspirational Personalized Nature Print
You can personalize a message to that certain someone special or craft your message to inspire yourself.  Either way, you get to choose your favorite nature print and match it with any message you want.
I was really surprised at how much people were willing to pay for one of my prints.
Shoot more photos.
Watch less TV
Leave Nature Prints for Sale - Return to Nature Photography
Canadian Nature Photographer Articles 
Go to Digital Photography Tips HOME Page