famous nature photographers
Who are the most famous nature photographers that you can learn from? It's a great topic for you, even if you're not a nature geek like me. Nature can be so intoxicating! We are so lucky to have so many talented nature photographers to learn from and equally lucky to have such great nature photography equipment available to use.

There are many candidates we can label as the best and it is challenging to compare nature photographers from different eras. This post includes a sampling of both past and present well known nature photographers.
The technological advances that have come with the advent of digital photography has leveled the playing field, and post-capture editing has exploded the possibilities of enhancing the final resulting images. After you view their work you can vote for your favorite at the very bottom of this post.
1. Ansel Adams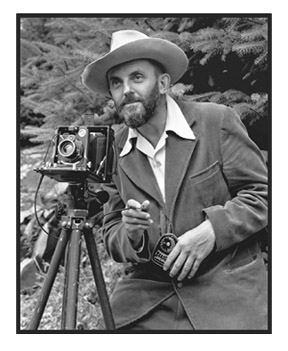 Ansel Adams
Admittedly I'm biased because Ansel Adams is the nature photographer that inspired me to drop out of chemical engineering school and change my studies to become a pro photographer. His autobiography was released right after I graduated from photography school.
How can you learn from Ansel him? You can view stunning examples of his nature photography here: Ansel Adams Gallery. Although he shot exclusively with film, he was a master manipulator in the darkroom. Ansel, along with Fred Archer, developed the Zone System. The Zone System was a sophisticated method of controlling the exposure and development of film negatives as well as strategic dodging and burning in of prints in the darkroom.
You can get similar results with a variety of software applications like Lightroom, PhotoShop and others. If you shoot in raw mode, you can experiment and edit as many times as you want starting with the original raw file. If you want to improve your black and white photography, finding inspiration in a master photographer like Ansel Adams is a great place to start.
"When words become unclear, I shall focus with photographs. When images become inadequate, I shall be content with silence." ~Ansel Adams

One could easily argue that Ansel Adams is the nature photographer that is the most well known of all (certainly in the USA), but perhaps not so much with the younger crowd. Ansel likely added more to the awareness in the beauty of nature to the common person than any other photographer in history.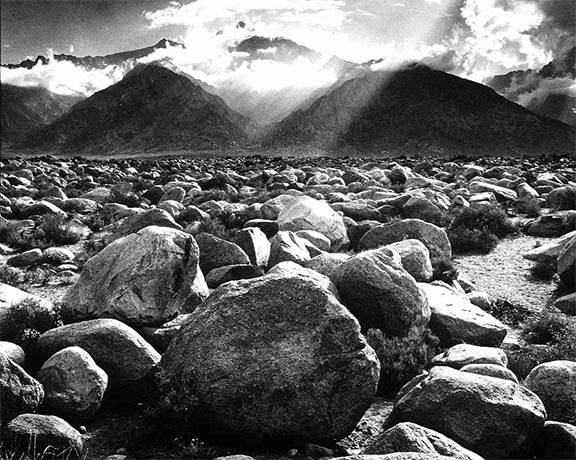 Hold Cursor over photo for info
His work was the major reason I became interested in photography as a young boy, inspired me to visit and photograph his famous stomping ground, Yosemite National Park, and choose photography as a career instead of a lucrative career as a chemical engineer.
Honorable mention, in the same area, before easier travel and photographic technologies came about goes to William Henry Jackson and his black and white photography of the west. The hardships and perseverance involved in traveling and transporting bulky photography equipment in a relatively uncivilized environment. Just reading a little bit about Mr. Jackson and his photography will help you appreciate how amazingly great are the photography tools we now have available.
2. David Muench
I first became aware of David Muench from the advertisements for his workshops in the back of my "Outdoor Photographer" magazines. I did further research and found out how prolific he has been as the primary photographer in over 60 photography books.
We all develop a natural affection to a specific genre of nature photography and, like David Muench, I am fascinated by the diversity and opportunity of photographing rock landscapes. You can find many of Mr. Muench's inspirational work here: David Muench Photography.
Here's a video of the 83 year young master landscape and nature photographer David Muench talking about "the timeless moment." Videos like this help you get inside the head of master photographers who've practicing the art of photography for most of their entire life.
We all develop a natural affection to a specific genre of nature photography and, like David Muench, I am fascinated by the diversity and opportunity of photographing rock landscapes. You can find many of Mr. Muench's inspirational work here: David Muench Photography.
3. Tony Sweet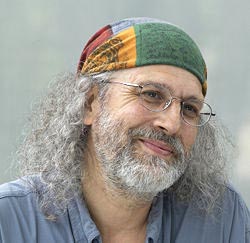 Tony Sweet
Tony Sweet.  Tony got his start in the creative field of jazz drummer, I've attended two of his photography workshops. I loved the workshops and was very pleased with the photographs I've made as a result of the inspiration he gave me.
Lately Tony has been exploring Infrared black and white nature photography and his images are jaw dropping. Tony emphasizes that your success rates goes way up if you plan the specific location and exact timing of your images.
Tony Sweet's images have been published internationally. My inspiration comes from his uncanny ability to create emotional images using simple compositions. Here's an article on composition in nature that uses a few rather unusual subjects as examples.

4. joseph Rossbach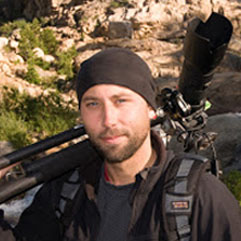 Joseph Rossbach
Joseph Rossbach. Jaw dropping images too. That's how I describe many of the images I see this famous nature photographer post on his Facebook page.
Here again I'm biased because Joseph photographs a lot of my favorite places in this country; Acadia, Zion, Eastern Sierra, Olympic, Desert Southwest, and Death Valley.
His workshops are done in really epic locations and he is a master of finding and photographing spectacularly lit landscape images.

5. PERRI SCHELAT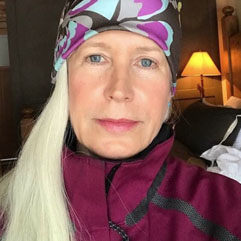 Perri Schelat
Perri Schelat. Remarkable. Not only does Perri create remarkable images, she shares her deep emotional bond with so many of her followers.

She travels tirelessly to remote locations and captures the natural world, primarily landscapes. She is a very talented nature photographer.
Words fall short, but I'd label her images as extraordinary. Her photographs have become as much about her personal journey through challenges in her life as they are about capturing the beauty that surrounds us all.
6. David Duchemin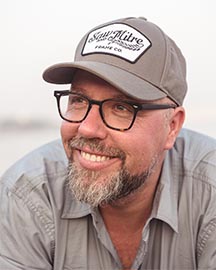 David DuChemin
David is more than just a nature photographer, but I've included him in this article as one of the famous nature photographers because he is so powerfully inspirational. Although difficult for me to read-I'm a bit infused with attention deficit disorder-his "A Beautiful Anarchy" is a great read for those involved in the creative art of photography.
David's website, DavidDuChemin.com, describes himself as a humanitarian photographer and this quote from his website shares his mission: "I want to see this world for the astonishing place it is, and help others do the same." - David DuChemin. David is quite the nomadic traveling photographer and writer and is a very prolific image maker.
"Look deep into nature, and then you will understand everything better." ~Albert Einstein

7. art wolfe
---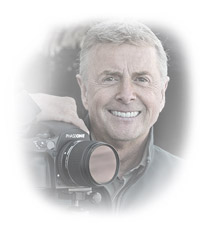 Art Wolfe
In the more modern era of color photography, I think Art Wolfe is at the top of the list of famous nature and wildlife photographers.  
Art was highly educated and talented as an artist before even entering the world of photography and his sense of design and composition is both remarkable and inspirational.
I look to Art Wolfe's books to learn about composition techniques and have purchased his video series on
CreativeLive
.
8. ian plant
Ian Plant Photography. I find his images of wildlife and landscapes to be simply stunning. He's a world renown traveling photographer that left his career as a lawyer to follow the light. Ian shoots a lot of long exposures with his nature photographs. One of his missions is to inspire and educate others about the art of photography.
Ian has a line of education photography books which are offered from the website at shuttermonkeys.com.
9. Thomas heaton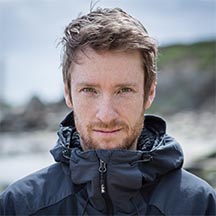 Thomas Heaton
The story behind how I found out about nature photographer Thomas Heaton has an amusing story behind it. I've attended a local workshop less than an hour away in nearby Wilmington DE and was inspired by a local photographer Ed Heaton and his message about following your passion of photography. 
I mistakenly started following Thomas Heaton when researching the photography of Ed Heaton.  Thomas is a UK chap and you can visit his website is here Thomas Heaton Photography. I got inspired from watching his Youtube videos on nature photography.
Thomas has been shooting nature photos since he was 16 years old.
10. Bruce Lovelace, not so famous nature photographer
No, I'm not a famous nature photographer yet, but I'm working on it. The photo below was inspired by the photography of Tony Sweet, mentioned earlier in this post. I've been drawn toward looking for simplicity in some of my nature photographs, particularly landscapes. To achieve such a long exposure during the day, I used a neutral density filter.
I love the subtle colors that the skies present to me just after sunset. In the seascape image above, I used a loose interpretation of the rule of thirds to create a balanced composition. 
When I came across this roadside scene I felt inspired to photophone it. Although it's not an award winning type of photo, I was still intrigued by the early morning, warm colored reeds contrasting with the blue reflection in the water, even though the sky was a boring white.
Normally, I avoid composing photos with the horizon near the middle of the frame, but in this case, I wanted to preserve the symmetry.
who is the best nature photographer
The question comes up on who is the best nature photographer in the world. It's certainly subjective, and to make it more it a more manageable task of picking the best nature photographer, nature photography must be divided into the different specialties with the very broad scope of nature photography.
You could easily come up with a list of the best nature photographer in each of several areas. You could also divide the best nature photographers by the style of their photography rather than the category. Styles of nature photography includes impressionistic, representative, abstract, long exposure, and panoramic. 
It's my hope that this short but potent list of famous nature photographers will help inspire you with your nature photos. I encourage you to take advantage of what they offer. You only live once. You can see some more "famous" nature photographs from some of my travels here:  Inspirational Nature images.

Seriously, I really don't have any intention of being a famous photographer, but let's face it, we'd all like to have more time to play around with nature and landscape photography. And, at least a little recognition always makes us feel good as photographers. Feel free to leave your comment below.
Please vote for your favorite famous nature photographer below.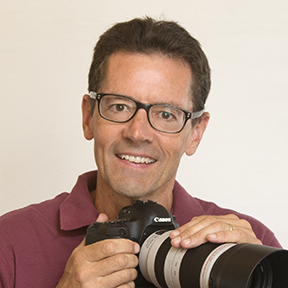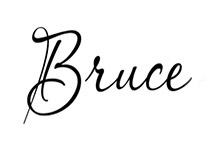 ABOUT BRUCE LOVELACE
Bruce is the publisher of this website. He is the author of the book "Improve Your Photography Instantly."  Read more on Bruce on his Bio Page. He's been known as The Traveling Photographer ever since 1994. Or read more about this website.
View some of Bruce's photos on Instagram.   Visit the Facebook Page. Watch him on YouTube.  Bruce runs photo workshops for kids and adults, and provides one-on-one photography coaching.
---
---
choose your favorite nature photographer
---
---