nature photographer hazel meredith
There are a lot of talented nature photographers on our planet. I recently had the pleasure of interviewing one of them, nature photographer Hazel Meredith.
Hazel is an award-winning photographer based in Connecticut and shares her knowledge of photography through a variety of channels including workshops, seminars and private instruction.
Like me, she started her journey into digital photography with an Olympus E10, and progressed through a Canon 20D and then a Canon 70D camera.
interview with nature photographer hazel meredith
How did your passion for photography start? 
I have always had an interest in art, crafts, and photography – taking snapshots of family and on vacations 'back in the day'. I also have a graphic design/typesetting background (pre-desktop publishing!). I purchased my first SLR in 1979 – a Minolta XG1 – which I loved. Primarily I was still taking snapshots, but I was learning more as time went on.
My husband, Dave, and I began covering auto racing around 1991. We had both grown up going to races – me at Riverside Park (MA) and Danbury (CT) with my parents, and Dave in Western NY. We both liked the modified-style cars and when we met someone at a racing show that was starting a new monthly regional newspaper, we offered to contribute articles and photos.
We did that for about 13 years pretty regularly, but after ten years of photographing mostly cars, I felt the need to get back to some other kinds of photography too. That's when I joined a local camera club and really began learning "the rules" and then how to break them. I'm still very involved with camera organizations at the local, state, regional and national levels.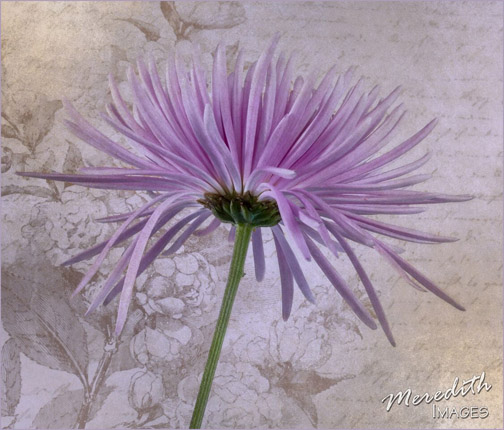 Flower close-up by nature photographer Hazel Meredith
Do you primarily use one brand of camera? What's your absolute favorite camera to use right now? 

Although I loved my Minolta film cameras, when I "went digital" Minolta wasn't making any yet. I needed something with a fast response time for the auto racing (many of the digital cameras then had a long lag time for the shutter release).
I ended up with an Olympus E-10 – DSLR's were much too expensive at that point! A few years later, I made the move to the Canon 20D and I still use Canon. Next was the 40D, and now my current 70D – love it!
This past Christmas my husband gave me a Panasonic Lumix G7K so that I would have something smaller and lighter when I didn't want to carry the "big" camera. Still getting used to it, but I do like it and it takes great photos.
What resources do you recommend when someone is trying to get advice on buying a new digital camera? 
In these days of the internet, there is SO much information, it can get confusing. My recommendation is to get to know the staff at your local camera store. They can give you great info and you'll actually get to hold and try different camera models to find what is ideal for you.
You want to be sure it feels comfortable and isn't too heavy for a long day of shooting. I use a double battery grip with my Canon 70D which makes it heavier, but I'm used to it and I like having the controls on the grip as well, so when shooting vertical you don't have to do that odd reach over the camera. Everyone has their own preferences.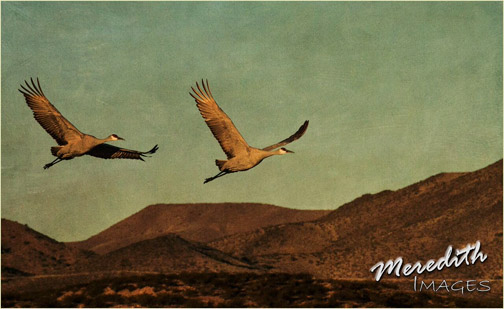 Hazel Meredith textured photo of sandhill cranes
Where do you think digital camera technology will lead us next?

I'm not sure, but I look forward to the new technology coming down the road. I've seen articles on things like a camera that can focus AFTER you take the shot – that would definitely be cool! We need new things to spend all our money on!
You've done very well concentrating your effort on nature photography, which may be a crowded market.  What advice would you give to someone looking to earn a living by shooting nature? 
No matter what you decide to specialize in, you need to develop your own vision and approach to the subject. We all tend to want to get the iconic shots of a location – which I do as well – but then you need to look around for a different view than what everyone else is doing.
While I do photograph a lot of nature – I think our National Parks are our greatest treasures – I like to photograph lots of things including old rusty cars/trucks/trains, old buildings, textures and macro. Pretty much everything besides people! If I do people I'd rather it be casual/candid. I'm not a studio or wedding photographer – though I admire people who do those well.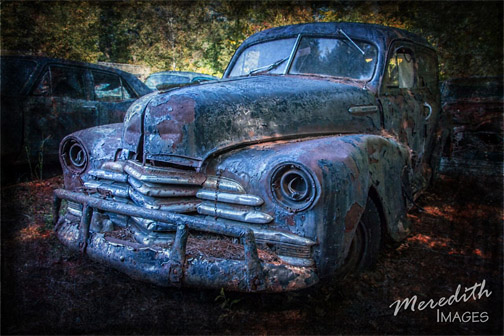 Photograph of rusty truck by Hazel Meredith
What specific piece of editing software is your favorite?

Of course, I use Lightroom and Photoshop (until a few years ago I only used PS Elements). But I have several "favorite" plug-ins that I use all the time. For my HDR work I like Photomatix by HDRsoft. People hear HDR and think "grunge" – you can also do a very natural look with delicate flowers. My other favorite is the Topaz Suite of products. I just love all of the effects and how it can help you unleash your creativity!
Have any well-known photographers had a big influence on your work?
About eight years ago a camera club friend and I took a workshop with Tony Sweet. He's a great teacher and fun to work with. I've been an instructor at a couple of workshops with him over the past few years and he's always helpful and encouraging.
Another extremely helpful pro is John Barclay from Pennsylvania. We also taught together at a workshop two years ago, and he is the most open and willing to share pro I've ever met! They were both kind enough to write reviews for the jacket of my recent textures eBook release.
Another pro who has been a great help with bird photography is Roman Kurywczak from New Jersey. A great instructor who keeps things fun and entertaining.
What do you want your viewers to take away from your work?
Hopefully it will inspire them to get out and try new things. As the cliché goes, 'think outside the box'. Try new techniques; move to a new angle; learn some new software. But mostly, just have fun!
Hazel Meredith, APSA, MNEC
Meredith Images
I hope you enjoyed this interview with nature photographer Hazel Meredith and please share it with a friend. If you want to see a few of mine, you can visit my nature photography.
Stay inspired. Keep shooting!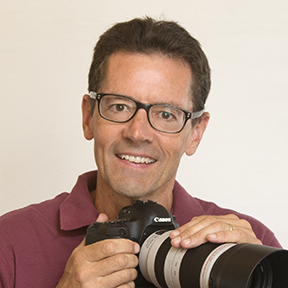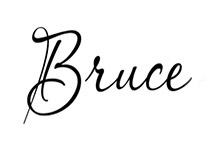 ---
---
---
---
---