famous macro photographers (how You Can Learn From Them)
Are you looking for a list of a few famous macro photographers who create amazing macro photography? I tried, but there are too many to include and list them all.  I just picked out a few of my own favorites.  I hope you enjoy them.  

Studying the images of other talented  photographers is one of the best ideas to spur your creativity. Trying to emulate the style of, or handle conveying a closeup subject in a similar way as a talented macro photographer is a smart technique to use. 
You can get a lot of great macro photography ideas by looking at some of the photos from these very talented macro photographers. You can create your own amazing macro photography by copying the techniques of a talented macro shooter, but with adding your own perspective.
popular insect macro photographer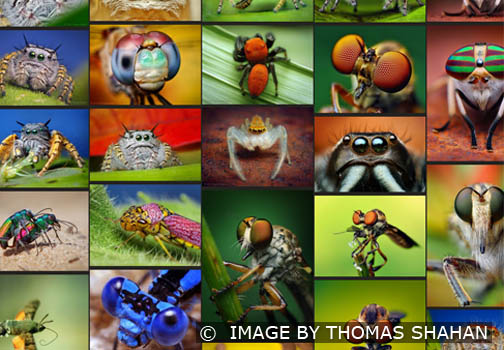 Screen shot of talented macro photographer
Thomas Shahan's web site www.thomasshahan.com
Thomas Shahan is an expert at creating spectacular photos of bugs, arthropods in particular. He also is an expert on his subject matter.  He'd probably wouldn't mind be called an arthropod geek.
His use of colors and his technical expertise make him a true master of macro photography. Here is a video by Thomas, giving you some good macro photography tips:
The majority of his work is done in Oklahoma and he DOES NOT chill them down or kill them in order to photograph them.  It take an incredible amount of patience, lots of photos, great awareness of color, and a knowledge of arthropod behavior to get these amazing close-ups of these fascinating creatures.
professional macro-nature photographer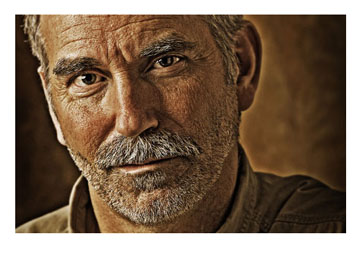 Mike Moats
Macro Photographer
Mike Moats runs macro photography boot camps around the country. He has dedicated his photography exclusively to macro work and makes a full-time income from his macro work.
He sells his artistic nature photographs and teaches macro photographic techniques through workshops and eBooks.
Mike does a lot of compositions that are not super close-up macros, technically not a true 1:1 magnification. That is not meant as a negative comment. He just doesn't limit his photography to larger than life images.
I am particularly fascinated with his great use of lighting and compostions with his photography of leaves and flowers.  His artistic use of software to enhance his photos is remarkable.  Here is an interesting 5 question and answer interview we did with this master macro photographer:
Mike Moats -the Macro Photographer from Michigan  and here is the link to his main web site: http://www.tinylandscapes.com/ 
the famous macro photographer of snowflakes
Russian photographer, Alexey Kljatov, uses a simple point and shoot Canon Powershot A650 set on macro mode to capture simply breathtaking close-ups up snowflakes.
He uses a unique reverse lens method where he assemble his macro optics with lenses and camera taped to a piece of wood to get extreme close-ups.  I wouldn't treat any of my DSLRs that way but his results are remarkable.
the lensbaby guru - macro photographer
Kathleen Clemons is known as the "LensBaby Guru."  Lensbaby is a very creative tool that I once labeled a gimmick.  Boy, was I wrong about that one!
Kathleen is a very talented New England based photographer.  She is very good with several areas of photography, but I believe she excels the most at what I might label as impressionistic macro photography.

I consider her as one of the famous macro photographers who has a very unique look based on a beautiful use of digital photography without a lot of post-processing manipulation.

Here is a five question and answer I did with macro photographer: Kathleen Clemons Interview.
Her work and good use of the
LensBaby Composer Pro
inspired me to buy one on Amazon. You often don't need to buy fancy
macro accessories
to take great photos, but this is a photography gadget that is quite unique and is great for portraits as well as macro photography.
How to Become Famous as a Macro Photographer
Have you noticed anything unique about these well known macro shooters? They all have something different in common? Huh? Yes, that's what I meant to say.
Each of these recognized photographers has found a specific area within macro photography to excel at. You don't think of macro photography as a broad area of photography, but it's actually a whole world of opportunity.
Focus on just one specific subject or technique of macro photography and shoot lots of photos. Then, shoot lot more. Get feedback from other macro photographers by posting on social media. Join macro photography groups on Facebook or search Pinterest or Google+ for great macro photos and try to copy the ideas or techniques (NOT THE ACTUAL PHOTO) of images you really like.
A great shortcut to success with anything is to find someone who is already good and "copy" what they do. Hope you enjoyed this post. Please share it with a friend. Shoot more macro. Watch less TV.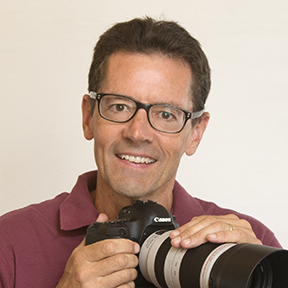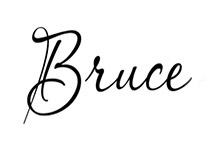 ABOUT BRUCE LOVELACE
Bruce is the publisher of this website. He is the author of the book "Improve Your Photography Instantly."  Read more on Bruce on his Bio Page. He's been known as The Traveling Photographer ever since 1994. Or read more about this website.
View some of Bruce's photos on Instagram.   Visit the Facebook Page. Watch him on YouTube.  Bruce runs photo workshops for kids and adults, and provides one-on-one photography coaching.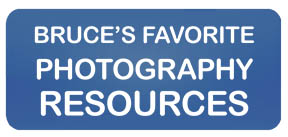 Back From Famous Macro Photographers to Start Page