macro lighting equipment
What kind of macro lighting equipment is available and what macro lighting gear you should avoid?  
I've written quite a few articles relating to simple and natural macro lighting. This article will focus on common lighting equipment used in the world of close-ups.
Every pro photographer has opinions on equipment and these are just my thoughts on macro lighting accessories.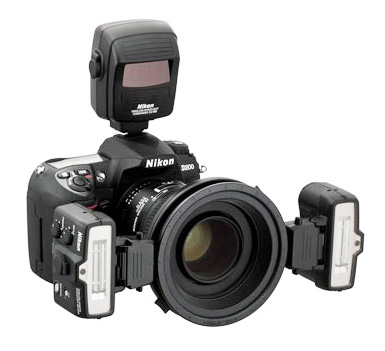 Twin Macro Flash
Although the equipment we use to record photographs operates with precise mechanisms, photography is subjective and so are the reviews and assessments of its participants. My opinions on lighting equipment are also subjective and one photographer's favorite gear is another's least favorite. 
If you can adjust the ration between the ambient light and the light provided by your macro lighting equipment, your macro results will be infinitely better. About 4 minutes into the video, Dave Maynard shows the difference between the right amount of fill light and too much light from the macro ring light.  
This is a really well done video and it is done by a knowledgeable macro photographer.
He is using a somewhat diffused ring light which gives nicer results than NON-diffused direct flash. At the end of the video he shows how you can remove the ring light for a different effect that is not as flat as the light you achieve when the ring light is mounted on the lens.
Snap-on diffusers do not work well with macro photography.  They are simple too small and are intended to spread the light around to walls and ceilings when doing indoor flash photography.
advantages of using a macro light set-up with flash
Macro flash photography is great for insect photography and flower photography when you need to freeze the action.  When there is a breeze that affects your subject or your subject is moving you may not be able to use a high shutter speed with the existing light.
Here are the benefits of using a twin macro light flash units
You will get added sharpness and detail in your subject.
You can get a great depth of field.
You will eliminate blur from movement.
most versatile macro lighting equipment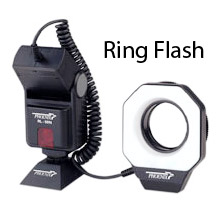 I prefer a detachable ring light over the twin light systems.  
Twin light systems often give you those spectral highlights coming in on both sides of your subject which I find UN-natural looking.
You can skip my advice if you don't mind direct light with distinct shadows.  One shortcoming of using flash too strongly is the dark background effect because of the light fall-off from the flash. I am the kind of guy who likes to keep it simple and go the easy route.  Using one light is simpler and often the results are superior.
macro lighting modifiers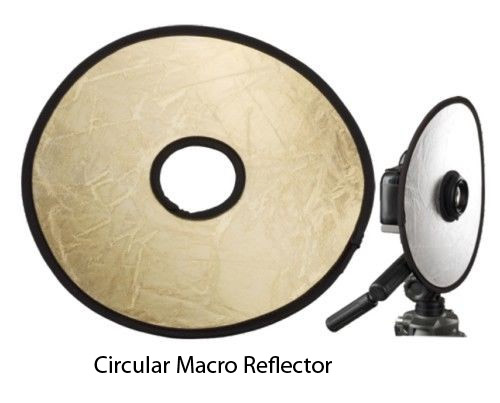 In my research for this article I came across a very unique piece of lighting equipment.  
I've seen large ring lights before, often used in the fashion photography industry, but not a lighting accessory quite like this one.
This will provide a nice large reflective surface (relative to the size of your subject) to fill in the shadows that are prevalent to the view from your camera. Depending on the direction of the main light source, this gadget is flexible and can be angled to get just the right effect.
The only issue to be wary of is to use caution that you don't shake the camera at all during a long exposure while the reflector is in contact with the lens.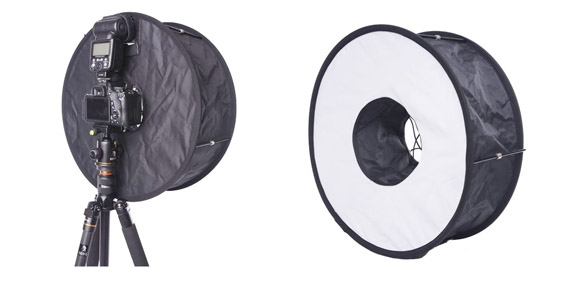 Here is another unique way to modify the harsh light from a speedlite and make it more suitable for macro photography.  This accessory is quite large and could easily become cumbersome to work with in close-up photography.
It would work best in situations that are not at ground level. Other related topics on the Digital Photography Tips web site:
---
Here are some very affordable macro photography lighting accessories on Amazon.  Simple and effective at improving your close-up photography.  Click one to get buyer reviews on these products:
---
Can you help me get the word out about my photography site?  Let's help everybody improve their technique. After all, photography is a very powerful medium to communicate positive messages throughout all of civilization.
Using any of the share it buttons on this page, or any other on the Digital Photography Tips website, helps Google (and other search engines) know that it is a web page worth reading.
Shoot more macro. Shoot better macro.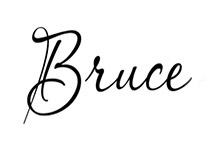 ---
---
Leave Macro Lighting Equipment - Return to Digital Photography Tips Home Page
Tripods for Macro and Nature Photographers
Go to Macro Photography Main Page