As an Amazon affiliate I may receive a small commission from qualifying purchases, at NO added cost to you.

best camera for macro photography

what should you look for?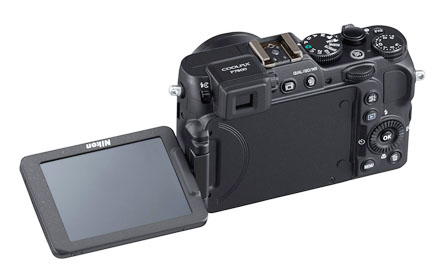 Good Macro Camera?
You can use almost any camera to take close-ups, but if you want to find the best camera for macro photography there are several important features to look for. Before you go straight to one of those lists of the "Top 10 Cameras For Macro Photography" read this helpful guide first to get an understanding of what's most important.
Close-up photography has a couple of unique challenges that make the type of camera you choose vital. Just about all digital cameras have different shooting modes and that includes macro mode. Theoretically, this makes them suitable for shooting decent macro photography, but there's a little bit more for you to understand.
You need to know what specific features should a camera have to make it the best camera for sharp, high quality macro photos. We'll look at the related hot topic of which is better, DSLR versus mirrorless in a minute.
requirements of a good camera for macro photography
No matter the type of camera you get for shooting macro, there are 5 specific features to look for if you want the very best results with your macro photography.
1. Large Sensor.
The best camera for high magnification macro photos should have a large sensor. It's a simple matter of physics that a larger sensor (that has larger individual pixels) has a larger surface area and is better at collecting the reflected light from your subject.
For average macro photos, smaller sensors are adequate if you're just shooting close-ups for social sharing on Facebook, Pinterest, Snapchat, or email. If you eventually may want to have large wall prints of your close up photos made, the larger, full frame sensor camera are better.

2. Pixel Count.
Early on in the realm of digital cameras more pixels always meant better image quality. That is true up to a point. If too many pixels are jammed onto a sensor, they're too small to perform well in darker situations. That can result in digital noise if you set a high ISO setting on a camera with tiny individual pixels.
Here's the range of pixel count to know if you're wondering how many pixels you need for macro photography. The number of recommended pixels will be different for the different sized sensor cameras
FULL FRAME. The best full frame cameras for macro should have 20-32 MP (megapixel) sensors for shooting macro.
CROP CAMERAS. The best crop cameras from Sony, Nikon, and Canon should have 12-24 MP sensors for shooting macro.
High pixel count sensors are good for shooting macro because you can crop your images afterwards and still have plenty of pixels left in your image file.

3. Manual Focus.
A good macro photography camera must have manual focusing available. The range of distances of sharply focused parts of your subject (depth of field) is very limited when you shoot up close. Manual focus gives you more precise focusing than your camera's autofocus. This is vital for both image quality and artistic control.
For a better understanding on depth of field, read my helpful post on the importance of depth of field. Don't worry. You won't leave this page. A new tab will open up for you.
4. Interchangeable Lenses.
It all depends on how serious you want to get with your macro work. For the best macro photography, the camera should be an interchangeable lens (ILC) camera. Then instead of just a close-focusing lens, you can use a dedicated macro photography lens.
This eliminates both bridge cameras and point and shoot cameras that have just one permanently attached zoom lens. These two types of digital cameras are not the best anyway because of their smaller sensors and lower pixel counts.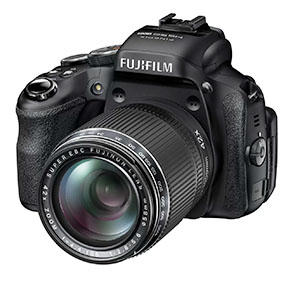 Bridge cameras look exactly like smaller DSLR cameras, but thye have long range, permanently-attached zoom lenses.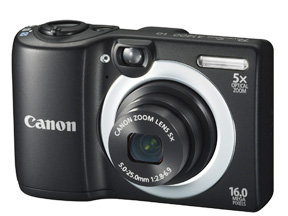 Point and shoot cameras are compact, often can fit in a large pocket, and have a permanent shorter range zoom lens.


---
5. Image Stabilization
Any slight movement of your camera when you take your photo is magnified when shooting macro photography. Whether it's in the camera lens stabilization (IS), or in camera body stabilization (IBIS), image stabilization (sometimes called vibration reduction) is critical to have to get sharp macro images.
6. Tripod Socket
Although I originally wrote this post with 5 must have macro camera features, I need to add two more "desirable" features of a good macro camera.

Much of your macro photography may require using a decent tripod to hold the camera steady to get both the make the composition and the focus precisely the way you want.
Your camera needs to have a tripod socket on the bottom so that you can secure your camera to a tripod.
7. Remote Shutter Release
Even when it's mounted to a tripod, your camera will shake if you push the shutter button with your camera. You need a way to trigger the camera's shutter without physically touching the camera's shutter button at the moment of exposure.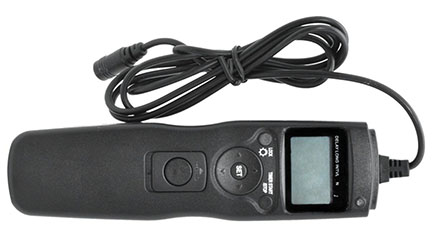 Shutter cord


---

Wireless Remote


Your camera needs to have a terminal to attach a shutter release cord to or it needs the capability to trigger the shutter wirelessly with a remoted control or wireless phone app. Using any one of these methods will eliminate camera movement and will give you sharper macro images.

 best type of camera for macro shooting
It's no surprise that the best type of camera for just about any type of photography is going to be a DSLR, or now, one of the higher quality mirrorless cameras. That doesn't mean you can't get good close-up photos with a point and shoot camera or a bridge camera, but you will be somewhat limited.
We'll start with the three cameras I use for shooting macro photos, followed by my top picks for best point and shoot cameras if you're okay with a few shortcomings
My Recommended best cameras for shooting macro photography
Here are the 3 cameras that I own and use for shooting macro. There are plenty of other good ones available with those 7 features we already discussed. I'm a Canon shooter so these are just the ones I use for macro photography. 
Canon 5D Mark III
Canon 90D
Canon R
Full frame. 24 MP. This is a pro level camera that's come down in price and will give you pro level images. The Mark IV is even better if you can afford it. 
Crop camera. 32 MP. This camera is a GREAT value for what you get. You can use EF and EF-S lenses. Great for action photography too. I love my 90D.
Full frame mirrorless.  32 MP. Full frame quality in a mirrorless camera at a crop sensor camera price. Canon finally came through with a mirrorless camera worth buying.
---
---
To save money, I often buy used gear and I only buy it from KEH. Excellent pre-owned camera equipment at a great price. Click the ad below to find out what I mean.
best point and shoot camera for macro photography
The weakest characteristics of a point and shoot camera for taking macro photos are the sensor size and the usefulness of the lens for serious close-up work. With that said, you can get some fairly good macro photos with a modern "point and shoot" camera. Obviously, the camera must have a macro setting and you need to know what you are doing.

The macro setting enables the lens to focus at its minimum focusing distance. Usually that setting is indicated by a flower symbol on the mode dial of the camera. 

The definition of what a point and shoot camera has changed. According to pcmag, it's a digital camera in which the focus and exposure is entirely automatic. That's a broad definition now because just about every digital camera sold today has automatic focusing and automatic exposure.
As I mentioned, the best camera for macro photography absolutely must have the ability to focus manually. Focusing is too critical and depth of field is too narrow to not have that control yourself as the photographer. Ideally you should also be able to have an aperture priority mode so that you can put the emphasis on setting the f-stop (aperture) to a high number to insure that your tiny subject is sharply in focus.
The cheaper the point and shoot is, the less likely you are going to have control over these two important functions. Thirdly, a point and shoot camera really should have a threaded tripod mounting hole on the bottom to allow the use of a tripod.  Second to focusing challenges is the need to steady the camera when doing macro photography where movement is magnified. 
---
This is a great camera for the money. With that said it's not a great macro camera, but that is expected with a point and shoot camera. Its zoom range is incredible. Even though the sensor is small compared to DSLRs, it has plenty of megapixels (16). Snapshot users have given this camera very positive reviews.
It's very light to carry, feels like a DSLR, and is very versatile for a lot of types of photography. It has a macro setting, but with no manual focus, I can not endorse this camera as a good camera for macro work.
---
Finally, a point and shoot camera that has macro focusing mode and a manual focus setting for good macro photography! It's macro focusing gets you as close as 1.2 inches to your subject.
It also has a real viewfinder to look into (albeit a electronic one) and can shoot RAW. I'm personally a huge fan of RAW because of the infinite number of ways you can improve your photo afterwards. You can fix exposure mistakes, and process your photo in as many different ways as you want WITHOUT permanently changing the original file.
Because this camera was released in 2016 and there've been several newer models, the price has come down remarkably.
---
---
2. digital slrs and macro photography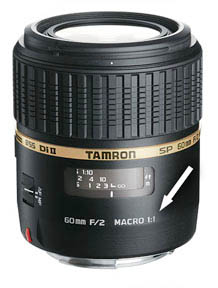 It's The Lens That Matters


Digital SLR cameras (DSLR) definitely have the advantage over point and shoot cameras when it comes to shooting macro.  The larger camera sensor in a DSLR will give you a better quality image.

The changeable lens design gives you the option of using a dedicated lens made specifically for getting great results while working at a comfortable distance from your subject.
DSLRs have a huge advantage when it comes to focusing, whether you're using manual focus or moving a single focusing spot to a specific part of your image.
---
There is no such thing as the one "best camera for macro photography" when it comes to  DSLR cameras and high end mirrorless cameras. It's all about the lens or optics you choose to use. All recently made modern DSLRs have the sensor size and the ability to control the focusing. Once you've got the lens and optics, it's your technique and the lighting you employ that makes all the difference.
- Bruce Lovelace. Better-Digital-Photo-Tips.com
---
You also have another affordable option with using extension tubes for macro photography. These are a cheap alternative to buying a dedicated macro lens. Manual focus is much better for controlling sharpness particularly when working at such a close distance with very tight tolerances.

Having a large sensor gives you the ability to crop your image tighter when doing your editing and not lose as much quality as you would with a smaller sensor. We've discussed some of the characteristics in general that a digital camera should have to get the photos you want.
Sometimes it is easy to forget that even more important sometimes is know good macro lighting and good photo composition have just as much impact on your final photograph as the camera you use.
where to buy the best camera for macro photography
When I'm in the market for new cameras and accessories I visit major online retailers to read reviews from consumers and sometimes I spend a bunch of hours on professional camera review sites.
It usually depends on whether I am buying a new digital camera or just an accessory. When I buy used gear, I know I can get it in pristine conditions from a long time trusted used camera dealer, KEH. Click the advertisement below for more information.
I hope  you found this article helpful.   Stay inspired and keep shooting.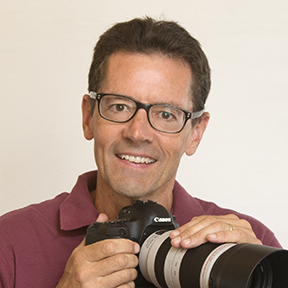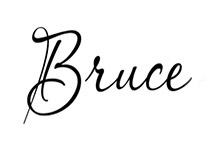 ABOUT BRUCE LOVELACE
Bruce is the publisher of this website. He is the author of the book "Improve Your Photography Instantly."  Read more on Bruce on his Bio Page. He's been known as The Traveling Photographer ever since 1994. Or read more about this website.
View some of Bruce's photos on Instagram.   Visit the Facebook Page. Watch him on YouTube.  Bruce runs photo workshops for kids and adults, and provides one-on-one photography coaching.
---
---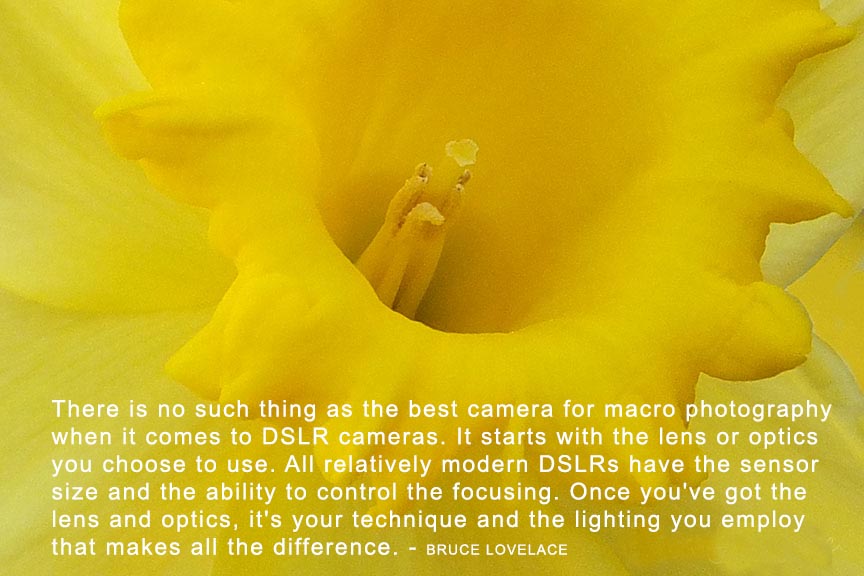 ---