summer macro photography
This is just a collection of summer macro photography images with a few comments and observations.  Growing your photography skills should be a combination of viewing the photos of others and creating your own images as well.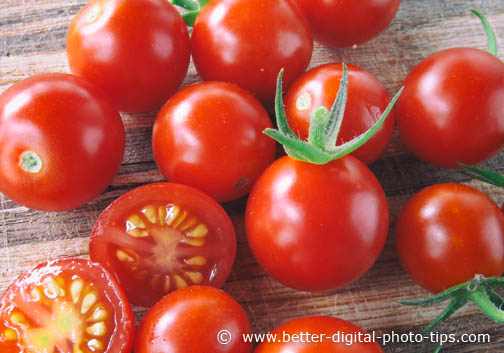 One of my personal favorite things about summer is growing and eating fresh tomatoes.  These cherry tomatoes were grown in a pair of vegetable tubs on a deck in my back yard.
In the Northeast USA, hot weather brings opportunities for  macro photography of bugs and flowers, but I wanted to photograph some other summertime visual treats as well.  
A search for ideas for close-up photography in summertime is different than wintertime searches because of the extreme differences in climate in this part of the country.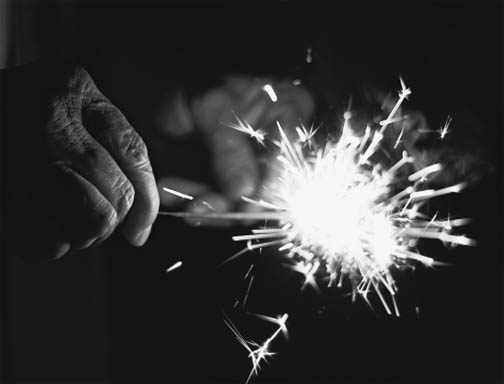 The fourth of July brings fireworks to the USA and sparklers are a family tradition for many.  I like this close-up shot (even though it's not a true macro) as a black and white better than it's original color version.
Sometimes we take the not-so-pretty macro images and learn from them.  This summer melon looked interesting when I cut it open but I wasn't thrilled with the results in the photo below.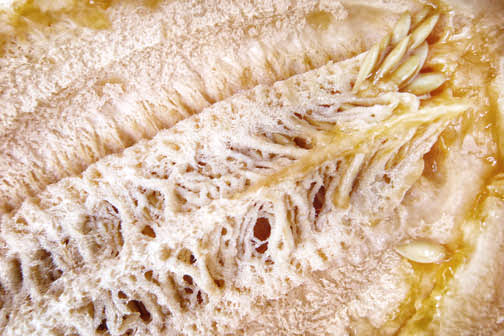 (Camera was Canon G1X Mark II, set at ISO 400 at f/11 for 1/5 second)
The melon does have some interesting textures and patterns but I think this photo could use a center of interest.  Perhpas I'll try a different fruit or vegetable during the next photo shoot.
This is a photo of a summer lily that I wanted to jazz up a bit from the original.  I used  Nik Color Efex Pro 4 Detail Extractor software to bring out the textures in the darker petals.
Sometime simplicity is the name of the game.  I labeled the image below "critter nose."  The image is quite simple and so is the name.  I like the photo because it enough visual clues to identify it as the nose of an animal, but not enough information to be exactly sure what kind of critter it is. Can you guess?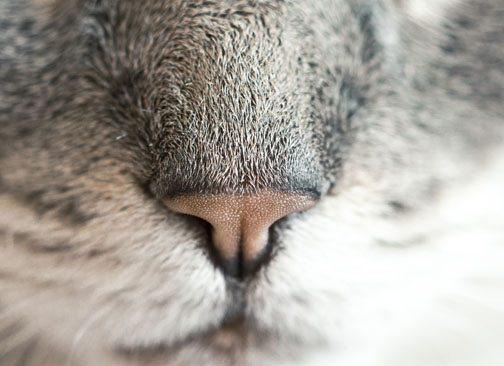 Critter Nose Close-up
summer macro photography links
Any ideas for your own summer macro photography?  Corn on the cob, apple pie or a baseball maybe.
Submit your macro photography ideas, or better yet, submit your photos for the rest of the Digital Photography Tips readers to enjoy.
Bruce
Have A Great Story About This Topic?
Do you have any ideas for summer macro photography?
Share your idea. Share your photo
Go to Digital Photography Tips Home Page
Go Back to Main Macro Photography Page