macro photography gallery

a collection of close-up images
The goal for the creation of this macro photography gallery is to showcase a few of my close-up flower photos, share a few others I really like, and to inspire you to take you own. This collection of close-up images is limited to flowers.
Along with insects, flowers are the single most popular subject to photograph when it comes to macro photography. And it's no wonder why.
---
Start with the best flowers
Look or create the right lighting
Use the power of cropping
The variety of species, the incredible beauty-and-with a little effort-the easy access, all make flowers a great subject for you to explore with your camera. Even their magnification isn't actually 1:1 like a true macro image, taking a few minutes to enjoy the amazing menagerie of colors and complex patterns that flowers burst forth can be magical.
I understand that we're all busy, and I get it that this is a little geeky, but I encourage you to immerse yourself in this and other close-up galleries  of flowers.
my one-day macro photography gallery 
This a small collection of a few of my macro photography images, commonly found in home gardens in my area. I captured the images in this mini flower gallery within 50 yards of my backdoor, all in the same day.
Usually, when I go out for a macro session I'll shoot at least a few dozen images and come with maybe two or three that I like enough to share or write about.  
The photography Gods must have been with me the day I shot these flowers, all of the photos above came from a one hour shoot in the backyard of my neighbor early one summer morning.
Surprisingly enough, the only macro photography equipment used was a tripod, a DSLR, a 85mm prime lens, and extension tubes.  With this combination of gear, certainly very affordable, I use manual focus, manual exposure, and I carefully watch the histogram on the camera's LCD screen.
How to capture great macro photos of flowers
I recently attended a macro photography boot camp and the instructor supplied us with hundreds of small objects that he has collected over the last decade.  You can build a gallery of images by "working" with a certain subject matter. that includes flowers.
Change arrangements, alter the lighting, and try to different angles until you get an image worth adding to your gallery. The instructor at the boot camp had a section of his presentation that he called "Success Rate." Now imagine this. He is a master at macro photography and has been focusing on shooting macro fulltime for more than a decade.
He gets 1 or 2 really good images out of his average macro shoot of 200 photos? Wow! Now I don't feel so bad when I come back from a close-up shoot and only have a few photos that are decent and maybe one or two shots that I really like.
1. Shoot the RIGHT flower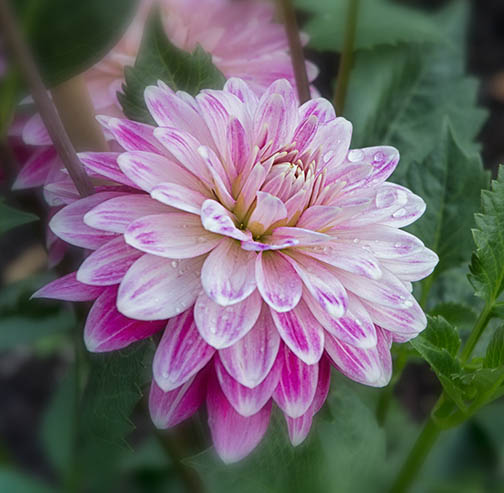 Seriously, why choose an unattractive flower to photograph when they're are so many stunning flowers to photograph. Save the challenge of making an ugly flower look good for another day.
Target a beautiful flower to start with and you're halfway there. It's one of the secrets of famous landscape photographers. They travel to places that have amazing views and then they look top apply step two.
Do a little research, both online and by foot or car, and scout out your area for attractive flowers. Make a list. Think of neighbors, local parks, arboretums, conservatories, and flower shops. Make friends with owners and offer them a free photo in exchange for capturing a few of their flowers in pictures. 
2. control the lighting
You can control the light in several ways and it's not that complicated to do so. Here are the 3 ways to control your macro photography lighting.
CHANGE THE TIMING. Pick a specific the time of day you will photograph your flowers. The majority of flower photography is done outside, but whether you're shooting outside or indoors, light direction, intensity as well as other characteristics change throughout the day. The golden hours around sunrise and sunset are often chosen because the light is naturally diffused and warmer in color.
MODIFY THE LIGHTING. Use any kind of light diffusing material to soften the harshness of direct sun, or use a white reflecting surface to add light to shadowed areas of your composition.
USE FLASH. A great way to improve the sharpness of your close-ups of flowers is to use a flash. First, you can freeze any movement from wind with the fast exposure you get with a flash. Secondly, you can use a smaller aperture in your lens when you have that extra amount of light provided by our flash. This will give you improved depth of field.
3. crop
Use software to fine tune your composition by cropping it to a different ratio. It's crazy to force yourself to follow the standard 3:2 ratio that your camera's viewfinder gives you. The age of digital photography gives you the ability to crop your macro photos of flowers to any dimensions you want.
Check out the square crop of the lily flower below. It's a much nicer composition cropped in tighter than it was as the standard 35mm format that most digital cameras have adopted.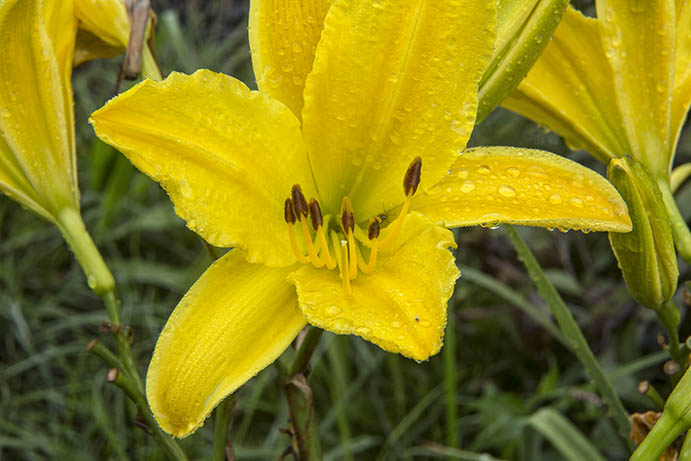 Uncropped-straight out of the camera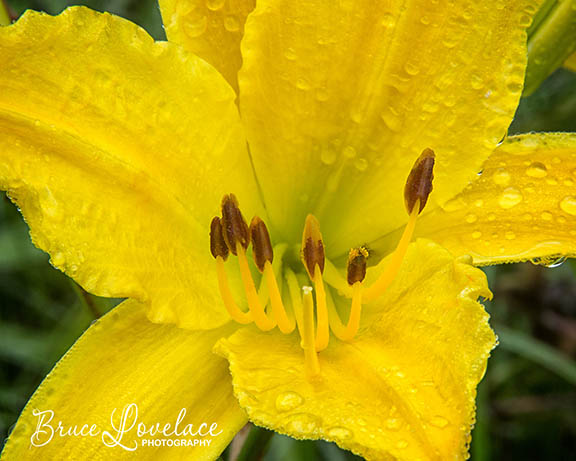 Cropped-tighter, to a 5x4 ratio
Cropping is a way to get in even closer than the magnification that a moderate macro lens gives you. I don't even own a dedicated macro lens. I shot all my macro photographs of flowers with a set of extension tubes. Turn off the computer and go shoot more macro photos and you'll capture better macro photos.
close-up flowers gallery update
About once a year I grab my camera and tripod, jump in the van, and drive about an hour to a conservatory and add to my photo collection of flowers and greenery. The mini gallery of 4 images below represent a good cross section of some of the colors that were presented to me during a recent 3 hour photo shoot.
Thanks so much for reading this post on choosing a monopod. If you've enjoyed any of my posts it would mean the world to me if you'd share with others, or reach out let me know through Pinterest or Facebook.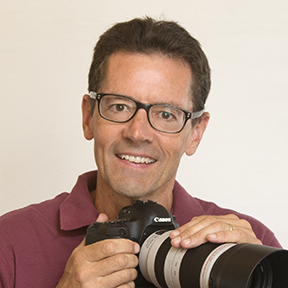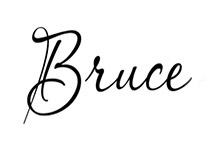 ABOUT BRUCE LOVELACE
Bruce is the publisher of this website. He is the author of the book "Improve Your Photography Instantly."  Read more on Bruce on his Bio Page. He's been known as The Traveling Photographer ever since 1994. Or read more about this website.
View some of Bruce's photos on Instagram.   Visit the Facebook Page. Watch him on YouTube.  Bruce runs photo workshops for kids and adults, and provides one-on-one photography coaching.
---
---