pictures of nature
Viewing great pictures of nature is the next best thing to being there in person. There are many talented photographers who have taken great nature photos and this page is a tribute to a few nature photographers.
I use the work of other photographers to inspire me to improve my own photography skills and give me ideas on subject matter. Want to be inspired? Check out Art Wolfe's Books or Inspirational Nature Photos. Incredible images.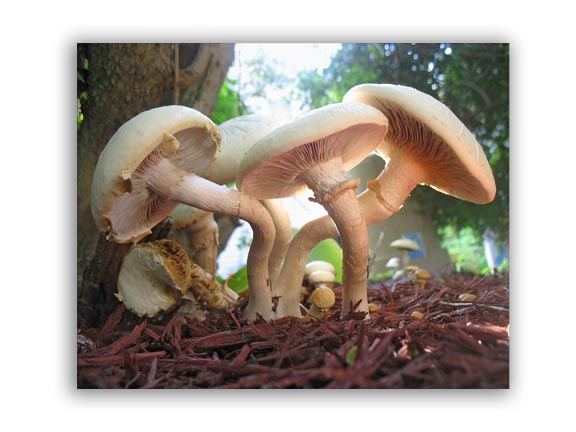 Mushroom up close by Cconroy
Clconroy did a great job of getting a very low camera angle to get this interesting perspective of these mushrooms. The photo's lighting really bring out the form and texture of these fungi.
Macro photography of nature is an entire world unto itself for subject matter. Get down and dirty on the ground and you'll grow as a photographer.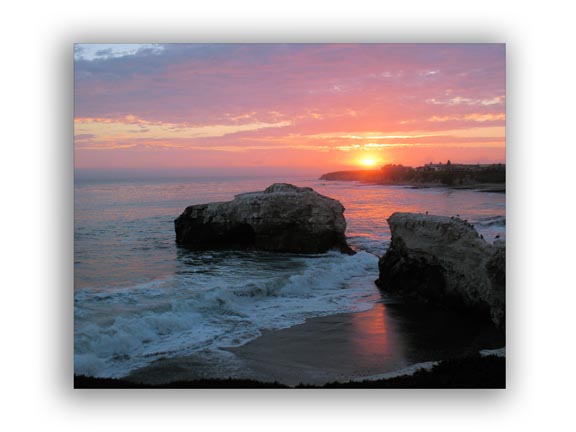 A beautiful sunset combined with boulders and the ocean, composed in an interesting way made this an attractive picture of nature in Santa Cruz, California.  The magical hours around both sunrise and sunset bring a treasure trove of photographic opportunities.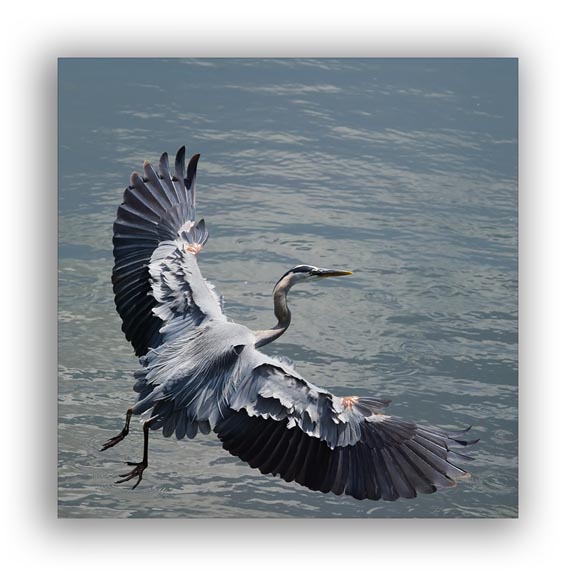 Photograph of Blue Heron by Matthew Hill
I love the simple composition of this magnificent blue heron in flight taken by Matthew Hill. The reflections on the water, highlighting the subject make it a unique nature photo.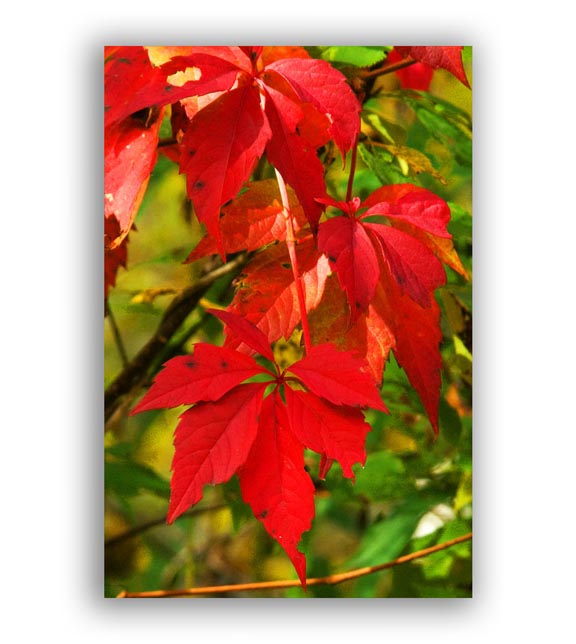 Red leaves photographed by Paul Anderson
In this composition Paul Anderson surrounded these brilliant red leaves with the green foliage to create quite a color contrast between the subject and the background.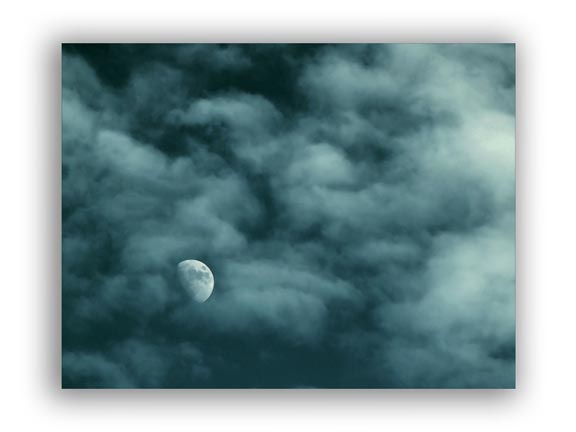 Looking at this photograph of the moons and the clouds, I can almost hear the sound of distant werewolves howling in the cold night air. This is a classic example of the composition rule of thirds in photography.  Nature photography is a great area of photography where rules of composition come into play in a variety of ways.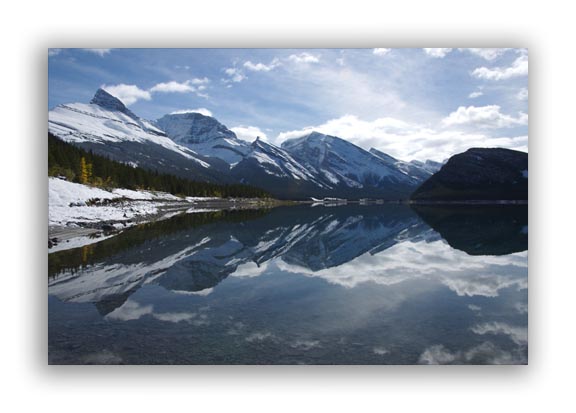 Kananaskis Country at it's best. Using reflections as part of your composition is a technique that works real well when you have a calm water surface.
Make sure to read up on all the tips for taking digital photography. Take advantage of all the article on digital photo tips and have fun shooting!
other resources for pictures of nature
Nature Photography Equipment.  How to figure what is the best equipment for your situation.
Inspirational Nature Photos.  Awe inspiring images along with quotations that make you think.
National Geographic Photography. A leader in photography of the nature and culture world we live in.
Now go enjoy some nature.
Shoot more photos
Watch less TV
Bruce
Back from Pictures of Nature to Nature Photography

Are you interested in Storm Photos