best travel monopod

What should you consider when looking for the best travel monopod?  First consider whether a tripod would be a better choice to take on your travels, or have you thought about the possibility of a convertible tripod-monopod combination?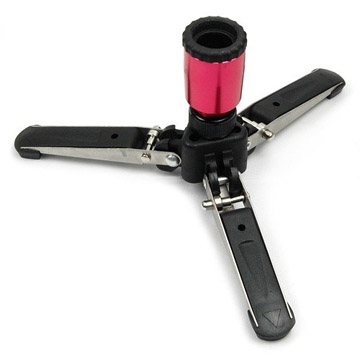 Folding monopod feet
Monopods are most valued by sports and wildlife shooters along with video photographers.
I currently have two monopods.  
One is a simple one like the Slik monopod pictured above.
My other monopod is a little more complex as it has the folding feet on the bottom. Add a pan handle and you've got the perfect video monopod.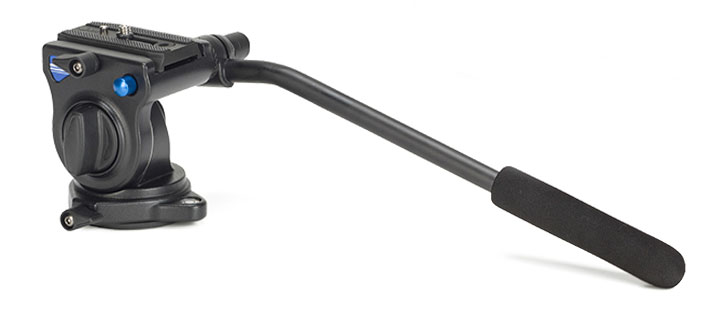 characteristics of a good travel monopod
The three main characteristics that you should consider are overall size, weight, and functionality. Most of my own personal travel photography excursions have not involved wildlife or video shooting so my trips involving airplane transportation have always just included my compact carbon fiber tripod.
Technically, a monopod could be used as a blunt weapon and airport security personal could force you into checking your carry on luggage.  
Personally speaking, the majority of photographers that I've come across haven't had an issue on this one, but it's always a good idea to be aware of that possibility.
size of travel monopod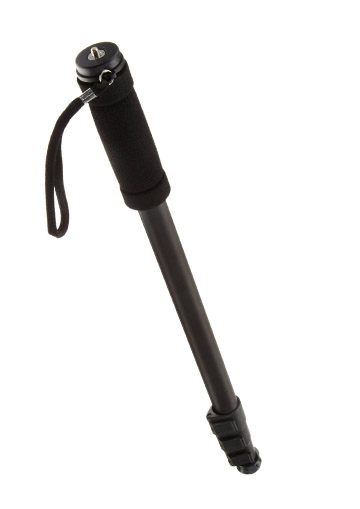 Basics Monopod

Gitzo Monopod
Many traveling photographers want their monopod to be short for easy portability.  

Monopods with a greater number of sections can compact down shorter lengths.  
This $400 Gitzo Carbon fiber monopod has 6 sections and shrinks down to a little over 16 inches and weighs only 2 lbs.
At the opposite end of the spectrum is the Basic monopod for only $15. It's a 4-section, aluminum monopod and compacts down to a little over 21 inches.
It weighs less than one lb.
travel monopod weight
Length and weight usually go hand in hand but carbon fiber monopods weigh less, usually 30-40% less than aluminum.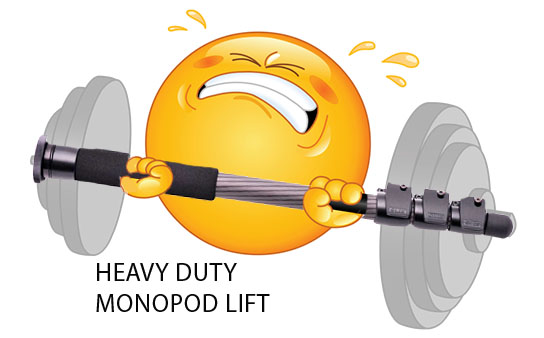 Plastic is lightweight but plastic monopods won't last very long and don't do well with extreme heat or cold. Beware of travel monopods that have a cheap plastic mounting ring. If it breaks internally, it's near impossible to remove your camera from the monopod
Heavier monopods require a bit more effort to carry, but tend to be more stable doing use.
usefullness
What really matters most is whether your travel monopod functions the way you want. No matter how small or how light it is, if it doesn't properly support your camera and lens properly or give you smooth video movements it's not worth packing.
Monopods provide a nice compromise between tripods and going with only handheld photographs.  Like me, many photographers like using a monopod as a multi-purpose tool when hiking. 
My monopod acts like a walking stick and it's also a good device for steadying my camera during longer exposures or while using a big lens.
best travel monopod alternative
Consider getting one of the tripod-monopod combinations. These have really become quite popular lately and they are pretty affordable too.  It's a smart way of getting two tools for the price and size of one.
best place to buy a travel monopod
Big on-line retailers that have a good return policy make the most sense. You can try test your travel monopod briefly and return it within a short time period, undamaged, and get a full refund.
You can also buy a used monopod from an auction site like ebay where you can save a lot if you don't have an issue with buying used. The key is to only buy from a reputable vendor that has a high seller rating.
Any monopod is going to be substantially smaller and lighter than a tripod so they are naturally easier for travel photography. The best travel monopod for you is the one that is easy to carry and easy to use.
Go to HOME page of Digital Photography Tips
Shoot more photos.
Watch less TV
Bruce