monopod tips
why and how to use a monopod
Monopod Tips For Shooting outstanding Videos
This post will give you 5 monopod tips for shooting video that make you look like a professional videographer.
Use the sticky points to stand up your monopod for static clips.
Create swivel shots using the monopod handle and your arm pit.
Handle the focus creatively by using focus set points
Use your monopod as a slider.
Get creative by using places and situations that only a monopod can be used.
See these 5 helpful monopod tips in this video. It will give you some great tips on using a monopod when shooting video. Then, there are a series of links to articles about monopods below the video.
It is an exciting time to be involved in digital photography. Not only because of the wealth of information on the web to improve your knowledge and abilities in your photography, but also access to digital cameras, photography equipment and accessories.

One of two monopod tips that were not mentioned in the video is to set your monopod height before you start shooting. You have to plan or anticipate the angle your camera will be aimed at your subject. This is more relevant and important with sports photography or wildlife photography where you have to shoot quickly.
Aiming your camera downward at a subject on the ground will raise the viewfinder or lcd screen higher. Shooting at an upward angle will lower your viewfinder or lcd screen. Whether you are sitting or standing, you may not have the time to adjust the monopod height when the action begins.
The second of the monopod tips I wanted to give you is to find something to lean your back or shoulder against. This secondary point of stability combined with the sturdy monopod support will diminish the likelihood of getting blurry photos from any camera movement.
Monopods are just one of the many topics covered relating to digital photography tips on this web site. Whether you are a beginning photographer, an aspiring amateur or a budding professional, there is valuable photography information here for you to enjoy.
links related to monopod tips
Camera Monopods, Video Monopods or Hiking Monopods. What are the differences and does it really matter?
Monopod Reviews. If you are looking for information on monopod reviews, read this article.
How to Use a Monopod. There are additional techniques covered in here to get the most stability and sharpest photographs.
Best Monopods. If you are looking for a monopod to buy for yourself, you will want to think about the topics covered in this article.
Monopod and Tripod Ball Heads. Probably the most valuable add-on to any tripod or monopod is the ballhead or pan/tilt head. Which one is better for you?
Monopod Feet.  make a monopod act like a tripod in a smaller package.
---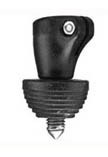 If you were looking for information on buying a specialty tip to attach to the end of your monopod, you can get more information here:
Monopod Tips
Gitzo Monopods are the ultimate choice for professionals who want to own one of the absolute best monopods made. With Gitzo you have the option of buying specific-use tips for the bottom of your monopod or tripod.
---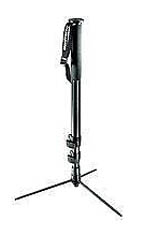 As a footnote, one of the techniques that some photographers try is to use a monopod with feet to get added stability. These are not at all practical when you are out doing nature photography like that shown in the video above, but there are instances when monopods with feet may be desirable.
One of the weaknesses with this kind of monopod is the legs take longer to open compared to a traditional tripod. Also the feet often don't have a good mechanism to lock and prevent movement.
Of course, the feet add additional weight to carry as well and one of the advantages of using a monopod is its lightweight portability.
Another big disadvantage to using a monopod with feet is that they feet can't adjust to different angles or lengths. Monopods and tripods can both be easily used at angles and on uneven ground.
Another one of the monopod tips I picked up on during my research was on how to use a monopod to get your camera closer to your subject. When you can't get yourself closer because of a physical barrier, a monopod will help.
Think of your monopod as way to make your arm 5 feet longer. You may need a long shutter cord to release the shutter or you may have to use the self timer feature on your camera. This is easy to do with a lightweight point-and-shoot camera be cause it is so light. It can be challenging to support the weight of a dSLR and lens when your monopod is fully extended.
I hope these monopod tips are helpful for you in evaluating and using monopods. If so please share this web site with anyone who might want some digital photography tips too.
You can also visit one of my favorite camera equipment retailers to see what is available:
Over 150 Monopods on Adorama.com
Keep shooting. Keep learning. Keep improving.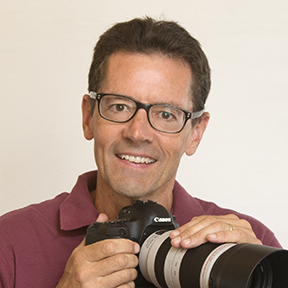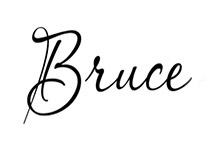 ---
---
---