the ultimate monopod replacement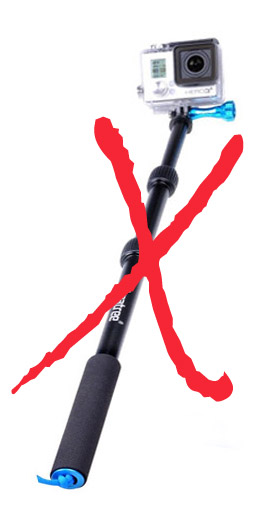 Replace Your Monopod?
Okay Camera and accessory geeks, I've got the ultimate monopod replacement for you.
Tired of the same old selfie portraits? Want something a bit more special?
It's time to blow away your friends with your new selfie videos and stills. No doubt selfie sticks and monopods have served us well.  They enabled us to get a better perspective for those selfie portraits.  
Although they are now banned in a few museums, they're still easy to carry, real affordable, and work great to improve self portraits.
But what about the ultimate monopod replacement, a hands-free, flying camera device that automatically follows us from above?  How cool is that?
the flying monopod replacement
LOOK!  Up in the sky.  It's a bird!  It's a plane! No, it's the Lily Camera.  The Lily is the ultimate camera for documenting your activities from an aerial perspective.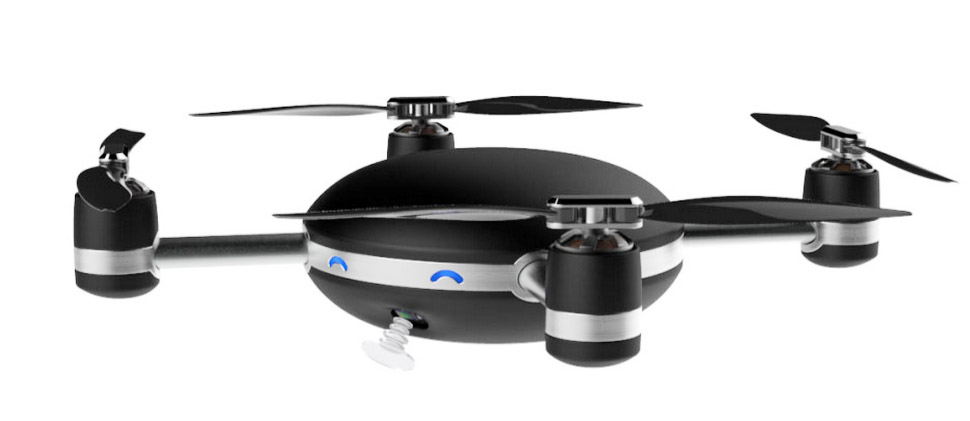 The Ultimate Monopod Replacement
It works as far as 100 feet away from you or as close as 5 feet. The battery powered contraption can fly for 20 minutes on a single charge, plenty enough time to shoot some great action video or dramatic stills.
When you're done your shoot, you can land the Lily on your hand and the propellers will automatically stop.  It is completely safe from dust and sand and is rated to withstand 30 minutes under water to a depth of one meter.
how does the ultimate monopod replacement work
?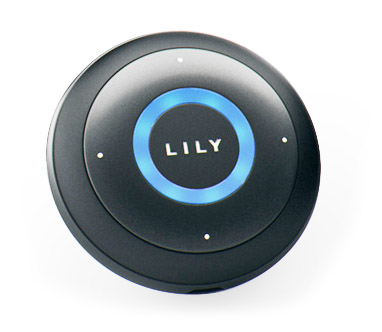 Lily Camera Tracking Device
Simply slip the tracking device into your pocket or a waterproof wrist case.
The camera will follow your movements.  
You launch the device by tossing it into the air and its propellers spring into action and start hovering and tracking your location.
The camera has digital gimbal capabilities, so that it can follow your left-right and up-down movements.
how big is the lily camera
?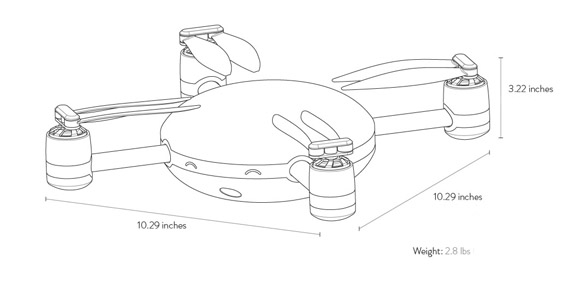 Lily Camera Specifications


the camera specs
The most impressive specification for me is the 120 frames-per-second video shooting.  That's great for slow motion and super smooth video.
Video Resolution: 1080p 60 fps / 720p 120 fps

Video FOV: 94º

Video Format: H.264 codec, .mp4 file format

Photo Resolution: 12 MP

Digital gimballing

Image stabilization

Fixed focus
video of the lily camera in action
Here is a video on YouTube showing you some of the possibilities.  You can pre-order the Lily Camera for about $500, or according to the company, you can buy one later for around $1000. How's that for a marketing incentive?
lily camera facts
The Lily Camera will work with Apple and Android.

It will have a horizontal speed of 25 MPH
The tracking device is less than 2 and 1/2 inches in diameter.
The tracking device has a microphone that records high quality sound.
| | | |
| --- | --- | --- |
| | | Hmmmmmm.  I wonder.  Do you think you'd be allowed to have your kid wear a tracking device during his soccer game? |
Have a blast
Shoot more photos
Watch less TV
Bruce
Return to Digital Photography Tips HOME Page