how to choose your top monopod
How do you choose the top monopod that makes sense for you?
This post gives you a quick answer for you if you don't want to  make a choice very fast and it also gives you a more detailed description, for you if you really want to think through the process of buying just the perfect monopod for your photography. 

Top Monopod Choice?
Although choosing camera accessories may be a serious undertaking, I wanted to provide a lighter look at this process and I had a little fun making the graphic below. Here's the quick answer. Start with your own features you want in a monopod. Mix them in with the considerations described here on this web site    and blend in the the many buyer reviews you can find at a major online retailer.
The goofy looking diagram below shows the 3-step method for any camera accessories you're thinking of adding to your gear you already own. It works well if you write down the reasons or what features you;re looking for.
In the diagram above, I place you at the center.  After all, you matter the most when it comes to picking the best monopod to fit your situation.  Combine that in with the equipment advice found on this website, and the opinions of other photographers who have purchased a specific monopod.
That will give you the confidence in picking the right camera or accessory.
the longer answer on how to choose your top monopod

1.  what's important to you?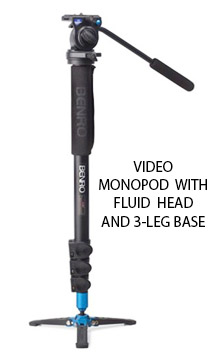 Will you be using your monopod for shooting video?  Then a monopod with a long handle and perhaps monopod feet would be desirable.  
If you're an outdoor adventure, you might want a monopod that doubles as a sturdy walking stick too.
If you're only using your monopod with a small point and shoot camera for your kids soccer games, then you could go with a cheap one with a standard head.
2. read some of The articles on Camera Monopods
Sorry if this sounds like a self-promotion, but it's not meant to be.  There are a few dozen article about monopods on this site and I wrote them for you.  If you are interested in that you can find the links to them on this page: All About Monopods.

Manfrotto Monopod


In only takes a few minutes of reading and you gain valuable insights as to what to look for when choosing your monopod.
3. check out the reviews and opinions of other buyers
I gotta be honest with you.  It would be physically impossible for me to buy and try every monopod out there.  THERE ARE THOUSANDS OF THEM.  Here's my second confession.  I use tripods more than monopods because of the type of photography that interests me the most.
If I shot nothing but video and wildlife photography I'd be using one of my monopods almost all of the time.  There are certain portrait situations and action photo opportunities where I absolutely insist on using a monopod.
---
---
As an Amazon affiliate I may receive a small commission from qualifying purchases, at NO added cost to you.

---
---
You'll get a more diversified range of opinions by reading several reviews from many different photographers on any kind  of photography gear.
I buy some of my camera equipment for Adorama, but the majority of my purchases, including household, personal, and even pet products I buy from Amazon. 
Buyer Reviews on Monopods at Amazon.
Thanks so much for reading this post on choosing a monopod. If you've enjoyed any of my posts it would mean the world to me if you'd share with others, or reach out let me know through Pinterest or Facebook.
I have two monopods myself and I know you'll be glad if you get one too.
Stay inspired. Shoot more photos!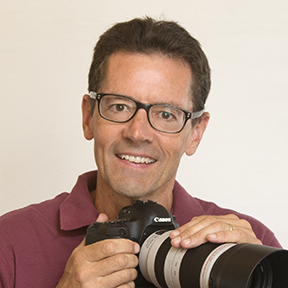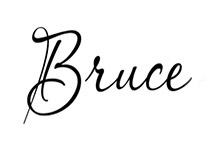 ---