what is a monopod used for
What is a monopod and what is it used for?
Monopods, sometimes called unipods, are rigid poles or staffs, upon which your camera (or binoculars or rifle) is attached in order to prevent movement. In digital photography they prevent blurry pictures.  
More importantly for you are the benefits of a monopod that you'd get if you used a decent one with the right technique.
Their primary mission is to keep your camera steady for sharp photos and better video, although they are very under-utilized for so many other useful purposes.
what else is a monopod used for?
In addition to preventing motion blur with still images and avoiding camera shake with video, monopods have several other practical uses as well as creative uses too.
Sports photographers use them to support the weight of super long telephoto lenses and like the quick portability need to move from one spot to another to get the best angle. Wildlife photographers like them for very similar reasons as well as their light weight compared to carrying a tripod through the woods.
Hikers often double up on the use of a monopod by using as a walking stick and a device for steadier photography.
Traveling photographers like to use monopods to get elevated perspectives and unique camera angles by using the upward extension capabilities to get their cameras up high.
Video shooters use monopods for panning and smooth tracking effects.  They can also be used as affordable steadicam devices.
can a monopod stand on its own?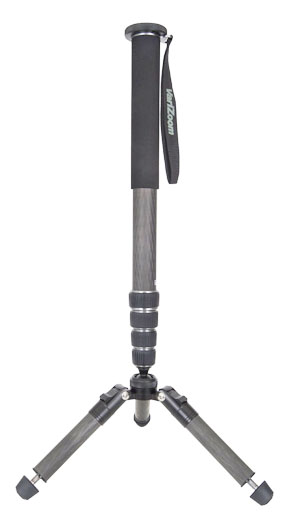 Only monopods that have little feet (that look like a mini tripod at the base) can stand on their own. The camera and lens combination you have will affect the balance with using a monopod by standing in on its own.
These types of free standing monopods are made for video, but you can use them as makeshift stability helpers if you're in tight quarters or can't carry a big or heavy tripod with you. The legs can be folded up for transporting your monopod or when you're simply not using them for added stability.
Monopods are deceivingly valuable and affordable camera accessories that can aid the average photographer in creating above average images and videos.
Now, there's been an uptick in using them in the form of a selfie stick monopod to use with cell phone cameras.

Monopods come in a wide range of prices, with the simplest of designs as the photo shows, to complex models with special heads, controls and special monopod feet as well. Some weigh as little as 6 ounces for the stick monopods for taking "selfie" photos and some weigh as much as 8 pounds when equipped with feet and a quality fluid head. 
One of the big benefits of creating this Digital Photography Tips for me personally is the amount of information I've picked up on while investigating topics to write about. Monopods are a perfect example of this.
I must now confess; I never even used a monopod before I started this site. Now I am having a blast using one and am purchasing a high-end monopod with feet and a quality fluid head. Here are just a few of the other articles on monopods, their features, comparisons, tips on getting the best use out of them, and even the best place to get one for yourself.
Keep shooting. Keep learning. Keep improving.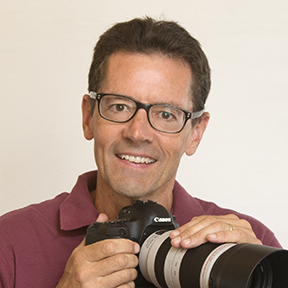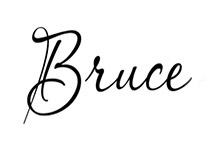 ABOUT BRUCE LOVELACE
Bruce is the publisher of this website. He is the author of the book "Improve Your Photography Instantly."  Read more on Bruce on his Bio Page. He's been known as The Traveling Photographer ever since 1994. Or read more about this website.
View some of Bruce's photos on Instagram.   Visit the Facebook Page. Watch him on YouTube.  Bruce runs photo workshops for kids and adults, and provides one-on-one photography coaching.
---
---
more links related to  What a monopod Is used for
To find out the difference between a monopod and a tripod, in terms of when to use one, click #7 below. If you are interested in how to use a monopod for video, then watch this video on YouTube. Use the #5 link and you'll learn how to compare different monopods and their features.
---
---
---