best selfie stick
The selfie stick may become one of the most popular camera accessories sold this holiday season.
After all, the explosion of social media and the growing trend of selfie photo sharing is showing no signs of a decline.
Whether this is a good or bad thing is a topic to be explored later, but there is no doubt that these cell phone accessories are getting more and more popular.
Whatever you call them, camera extenders, selfie poles,  or selfie monopods, it looks like they are here to stay for a while. Let's talk about what you need to consider if you are searching for the best stick to take your self portrait.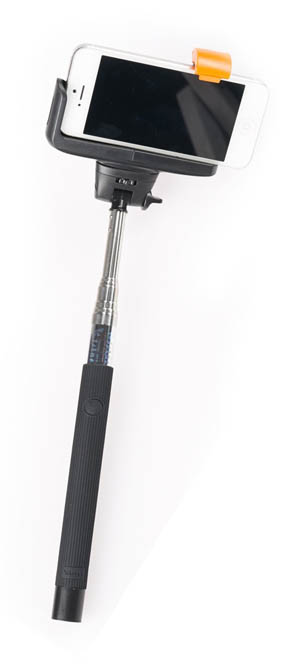 Best Selling Selfie Stick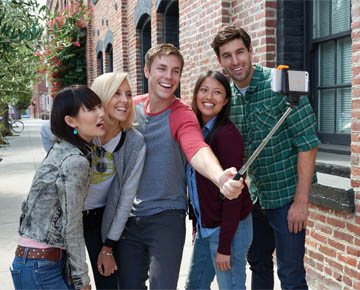 Group Selfie

features the best selfie stick should have



You want your selfie stick to have features that makes sense. This stick has a USB port and On-Off switch built into the end of the handle.

Some camera extenders come with a separate remote shutter release accessory, meaning you have to hold the stick in one hand and hold the remote release in the other hand.

This model has the remote release button built in to the handle

This is a big one.  Your selfie tool should be the right size in your hand. If it's too small it won't hold your camera sturdy when fully extended and your camera is at risk.  If it's too big you won't want to carry it along with you.



reasons to use a selfie stick
The taking of selfies has been criticized and so too are the sticks that make selfie portraits better. They are simply accessories, just like the regular camera monopod, that improve our photography experience and the quality of our images.
Here are some advantages of using a selfie pole:
1. Stranger Avoidance. You don't have to ask a stranger to handle your valuable camera or cell phone camera.  No possibility of them dropping your camera.
If you are too shy to talk to stranger, with a selfie monopod you don't have to request help from someone you don't know. No need to guess which stranger you can trust to get a decent photo.
2. No Arm Included. No distorted arm in the corner of the photo. You can compose your photo without the distraction of your arm with the right position of your arm when you shoot with a stick.
3. Groupie Photos.  Get your camera farther away to have a wider view. Great for groups photos and for showing more background behind you.
4. Creative Perspectives. You can get your camera higher or lower for more interesting angles. Overheads and ground-level perspectives often lead to really cool photographs.
Here is a 7 minute video that will give you some ideas on how these cell phone accessories are used.
I narrowed down my search to two best sticks and chose the one below.  It was by far the biggest seller and I really wanted the remote shutter button to be built into the handle.
It was a few more dollars to get that feature, but I only want to buy one of these gadgets and be satisfied with it.  My own detailed review of it isn't too long, but thorough enough to let you see why I chose it.









The one I considered the best for my wishes is no longer avaiable, but you can use the search box to find the best ones now.  

It had the very highest ratings from shoppers and I like the money back guarantee I get from Amazon.

UPDATE:  Theses sticks are selling like crazy and this one sold out on Amazon, but you can still click the link to search for similar ones while supplies last.
My BLUETOOTH SELFIE STICK
I purchased the Dreamcatcher Bluetooth selfie stick for two reasons. Yes, I wanted to explore the topic of selfies for this web site.  The popularity of taking of selfies has exploded and many of you are interested in finding out more about them.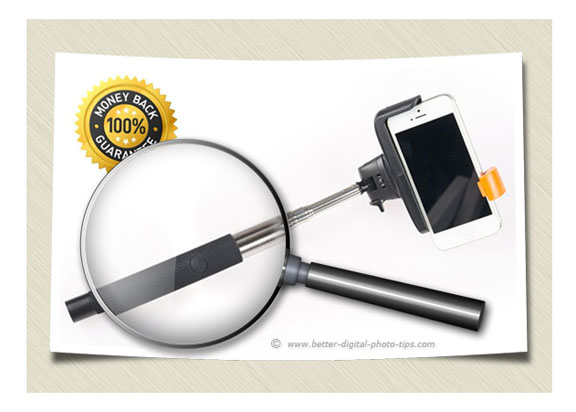 Bluetooth Selfie Stick Button
Secondly, I also thought it would be a great challenge to my creativity to capture some unique selfies without being too self-centered or narcissistic. I did my due diligence. I scoured the web for information and learned about the different features, sizes and load capacities.
I settled on a design that was intended specifically for cell phones and would be fully compatible with my Galaxy S3, with the right fit, AND with a built-in shutter release button. Initially, I considered a heavy duty camera extender that would work with my Canon G1X Mark II but later decide to go with an accessory that is more mainstream, for people shooting selfies with their cell phone cameras.
THE DREAMCATCHER BLUETOOTH SELFIE STICK REVIEW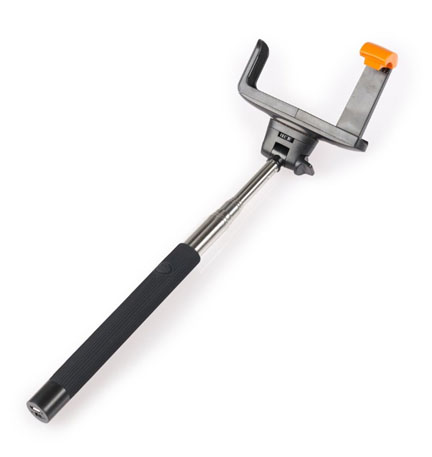 Bluetooth Selfie Stick
I then proceeded to my number one online retailer and read the reviews and opinions of consumers.
The number of models being offered is staggering and it took quite a bit of time to sift through them and evaluate everything for the best fit.
I was pleasantly surprised to find one with 96% of reviewers giving it a 4 or 5 star rating. That is very unusual for a camera accessory that only costs $25. I decided to give the Dreamcatcher Bluetooth Selfie stick a try.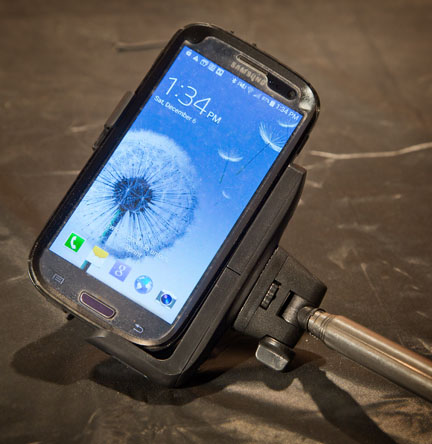 Samsung Galaxy S3
and Bluetooth Selfie Stick
I was a little concerned when it first arrived from Amazon because the monopod's box I received was completely different than the one picture on Amazon.
There are some retailers on Amazon who try to bait and switch, so you just have to make sure you buy from a reliable seller. Fortunately, all of the contents inside were as expected, it was easy to set up and synchronize with my phone, and it worked perfectly.
 was surprised at how sturdy it felt in my hands.  Sturdiness was my biggest concern as many of the reviews on other competing models had various complaints about flimsy and loose-fitting brackets.
I soon discovered that it was a much better fit to remove my "Otter" soft rubber case first before securing my phone inside the bracket. The Dreamcatcher has a rechargeable battery to power the Bluetooth signal to the camera.  The signal requires very little power to send its signal a few feet at the most and the battery should have a nice long life before charging is needed.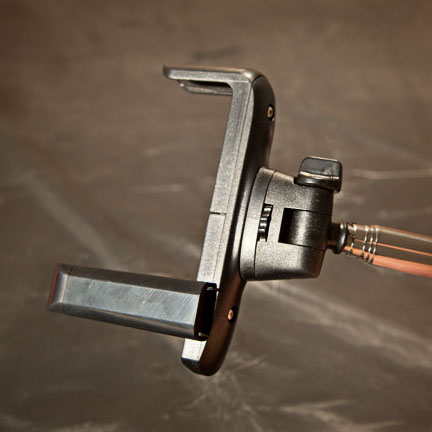 Cell Phone Bracket
The plastic bracket has a sliding arm with an internal spring to hold the phone fairly securely and a standard 1/4 inch threaded hole to attach the pole.  You could also use the bracket to attach your phone to a tripod or traditional camera monopod if you didn't want to use the telescoping stick handle.

WARNING:  Remove any soft or hard shell case you have on your phone before attaching to the stick's bracket.  The spring is only moderate duty and will not withstand excess pressure to widen the arm too far.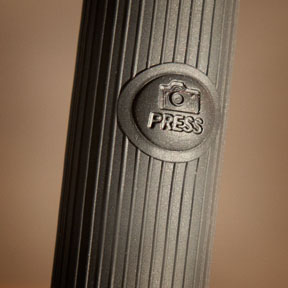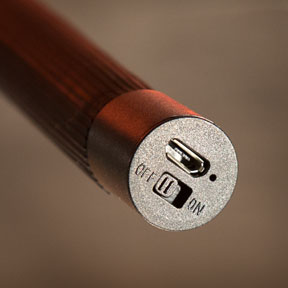 The shutter release button on the Bluetooth selfie stick is quite small and must be depressed in the right direction to work properly.  It wasn't a big issue, just something that had to be learned specific to the model I purchased. The On/Off switch is very small too and is located on the end of the camera pole below the battery charging port.  Overall I was impressed with the design for such an affordable accessory.

DREAMCATCHER SELFIE STICK SPECS
Maximum load: a little over a pound (500g)
Length:  9 1/4   to  39 1/2 inches (235-1005mm) 7 sections
Weight:  5 2/3 ounces (160 g) 
Compatibility:   iOS 4.0  Android 3.0
Battery capacity:  45 mAH
Charging voltage:  5 Volts  
USB Charge time:  About 1 hour
Standby time: 100 hours
COULD IT BE THE DEATH OF SELFIE MONOPODS: A SELFIE ROBOT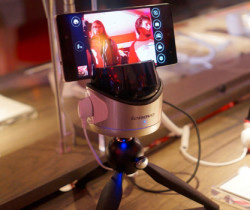 Selfie Robot
Announcing the Fiebot. Do you think we could witness the death of selfie monopods?
Sticks for taking selfie portraits have exploded as one of the top camera and cell phone accessories to get and yet, suddenly there is a new interesting, if not quirky, contender on the scene.
A company named Lenovo, has designed a robotic device for helping us take those ubiquitous selfies. That's right camera fans, we now have a robot that can pan and tilt, take panorama photos and videos with a super wide viewing angle, at your disposal. It uses an infrared signal to control its movements remotely and it comes with face recognition and gesture tracking.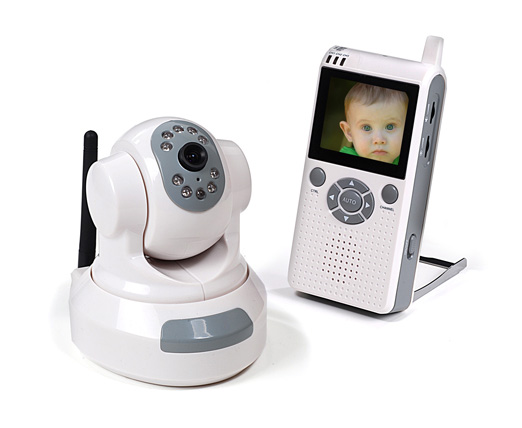 You can even use it as a monitor to watch your child in another room
Although the tools we use may change, some form of the selfie will live on. Self portraits have been in existence as long as art has. Just look at the walls of the caveman, the paintings of famous painters, and now the Facebook page of most teenagers and celebrities.
Selfies have become an artform. Just look at all the fun people are having making creative selfies.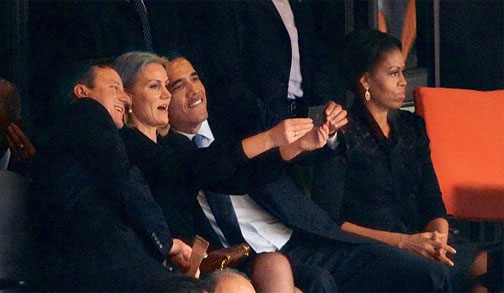 President Obama selfie
How about Fiebot 2.0?  The designer of this modern camera accessory says the next version would have a projector and speakers, so you can project your images and videos onto a nearby wall for viewing.
Let's not stop here. Future models will be able to move around on wheels and will come with their own built-in camera.  It might turn into the tragic death of selfie monopods. So many people are simply having too much fun for the selfie portrait to go away.
What about selfie stick reviews?  There's simply way too many on the market for any one review site to cover them all. I did a search on Google for "selfie stick reviews" (also called selfie monopods). I am a Google Geek and often do several keyword searches when I am looking for information on just about anything.
Here is a screen shot of the results I got recently.
RESULTS OF THE SELFIE STICK REVIEWS SEARCH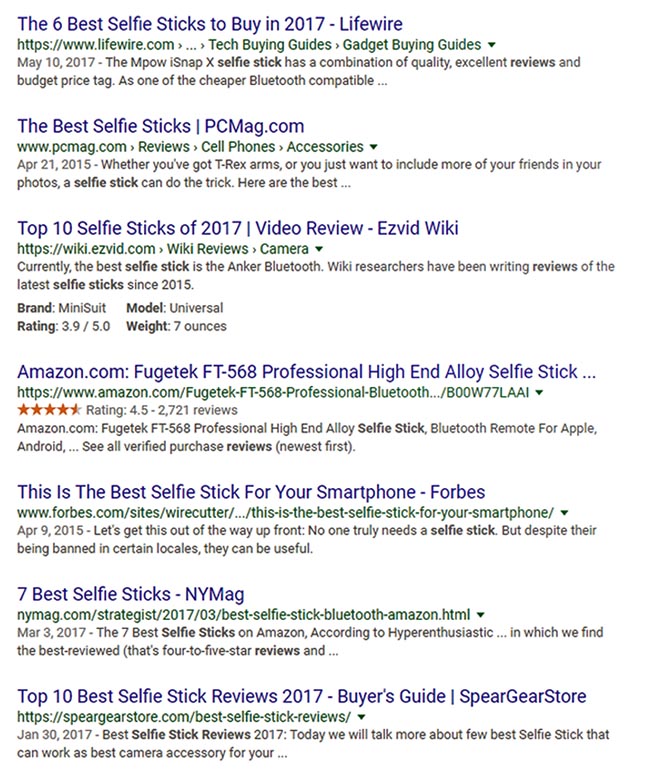 Search Results for "Selfie Stick Reviews" on google
This is what I wrote when I first researched this and originally wrote this article:
When I am researching products I like to research several vendors to see who has the most reviews and for the most part Amazon has the most for a large variety of products.  Not including the paid advertisements I visited the sites to check the numbers and read the reviews while I was there. 
1. Surprisingly enough, the top result was not a link to a traditional product page, but rather to an article on the b+hphotovideo site.  I searched their site for selfie sticks through their product search function and got 5 results with a combined 18 reviews.
2.  The second result was for a Youtube video on one specific selfie monopod and the third result was for a company called  istabilizer.com that makes about a dozen techie clamps and arms, one of which is specifically for taking selfies.
The istabilizer appears to be very well designed and made, based on its steeper price tag and 79 reviews, almost all of which were 5-star reviews.
3.  Amazon was there for the 4th and 5th spots in the search for selfie sticks.  I visited the "cell "phone accessories" category on Amazon and the number of results were staggering. There were 133 pages of results, with 27 different products on each page. (133 x 27 = 3591)
I am sure that not all of those results were actually sticks, but I did check each of the first 10 pages of results and they were all selfie monopods.
No matter where you do your actual shopping, Amazon.com is the undisputed king when it comes to reading selfie stick reviews

On the first page of results the 27 sticks listed had a combined 1893 reviews.  Taking away the duplicate items that sometimes appear on the same page with Amazon searches, there were still over 1300 reviews.
Reading a large number of reviews is a great way to learn about the features and advantages, as well as the negative issues that come along with buying and using products. Results like these are why I became an Amazon prime member quite a while ago.  I like the free two-day shipping on so many of the products and I like to be able to research products thoroughly before buying.
Link to more information about Amazon Prime
Have  a blast with your self portraits!  It's a great time to be interested in digital photography and all of the equipment and accessories we've got at our disposal.
Shoot more selfies. Watch less TV.
---
Go to Digital Photography Tips Main Page