need some help From a Professional Photographer
?
Get Answers To Your Photography questions
You may have faced a serious point of frustration with your photography. You're not alone. Many photographers-that includes me-can benefit from a little help from a fellow photographer. I've asked for help with my photography many times.

I started taking photos
when I was young


Photography has been a big part of my world for over 50 years now. Maybe, I can help you. That's what the Digital Photography Tips site is all about. Educating people with how to use their digital cameras and accessories to get the best possible photos.
This website is full of helpful posts. You just have to be diligent in finding the right article. You can search for any topic using the search box below. Just scroll down the results once you see them to find the most helpful post on this website.
Search for a new topic on this site:
I started early as a photographer (in fourth grade) and I've gotten lots of help from other photographers. Now it's my turn to pass on some of the information I've obtained, some of it from trial and error, some of it from talented photographers.
It took me a long time to improve my photography, but that's because I failed to ask for help. I tried to do it without any photography mentors to speed up the process. I never would have been able to compose photos like this one below.
I'd be glad to help you along your journey. Just ask and I'll do my best to point you in the right direction. 
We live in an amazing time right now.  We have so many powerful tools at our disposal to create great photographic images. Cell phone cameras, basic point and shoot cameras, advanced DSLRs, and even computer tablets have the advanced technology to take great photos.
Why do so many of our pictures suck?  Is it because we don't understand lighting in photography? Perhaps we need to take note of a few good photo composition tips or at least learn the most basic composition rule of thirds in photography.
There are a lot of common photo mistakes that are easy to avoid with a little knowledge and a little practice.
Most of the questions I get are related to equipment advice.  What's the best camera for sports is a common one.  Who makes the best camera monopods is another.
There is a lot of basic photography information on this web site and some advanced tips as well. It's all yours for the taking.  If you have a real specific photography question I might be able to help. Here is your opportunity to ask me a question about digital photography tips, techniques or equipment.
other links relating to frustration with your photography
We are all visual learners. Eyesight is the most dominant of our 5 senses and photography has a universal language that we all can understand.  Wouldn't it be great if we could all improve our photography as a communication tool!
Like any other skill it's always useful to practice, but the word "practice" doesn't sound fun. Use the word play or experiment and the learning becomes more enjoyable.  
Rather than think you have to go practice your photography, trying going out to "play around" or explore with photography. Trying developing or creating images of things you enjoy.
Improve your photography. Shoot more photos.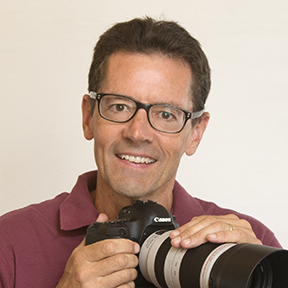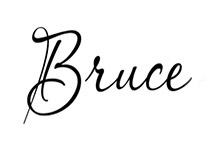 ---