linkedin photo mistakes
Committing any one of these three LinkedIn photo mistakes could cost you your job or may cause you to lose you a potential client. I am amazed how many professionals don't realize how important it is to have a decent linkedin profile photo. Are you one of those people?
3 costly mistakes for linkedin users:
Use an inappropriate setting or background.
Have a photos with really bad lighting.
Not even have a LinkedIn profile photo.
I've seen many LinkedIn photo mistakes.

I'd be embarrassed to use many of them, personally.
Some profile pictures are very unprofessional.

Some LinkedIn members don't even have a profile picture at all.
Job recruiters and other professionals then wonder why no photo. What are you trying to hide?
The most important element of your entire profile on LinkedIn is your profile picture

interesting linkedin statistics:


Click this info-graphic to enlarge it




LinkedIn has a very specific purpose.  It is for professional networking.

There is a big difference between social networking and business networking and they should be kept separate.

It is a common mistake to connect your LinkedIn profile with your FaceBook page.

They serve different purposes and have a completely different audience.




Bad profile pictures send a bad message and it costs members dearly.

Many LinkedIn members aren't even of the damage to their image in the marketplace a bad photo creates

Just as the info-graphic says, you don't get a second chance to make a first impression.




No photo at all says there is something wrong.

It's like a real estate listing for a house. Automatically there is a perception that the house has no curb appeal.

It's also a bad idea to use an outdated photo. When a face-to-face meeting occurs and you look different that your photo, mistrust arises.






the damage from linkedin photo mistakes
Lack of Trust.- An updated photo of yourself shows that you can be trusted. You are real human being, not perfect, with faults and uniqueness.
Lack of Judgement. - A good rule of thumb to use.  You shouldn't use a photo for your profile picture if you wouldn't use that same photo on a resume'.
Failure to pay attention to important details. - Having a photo where your clothing is unattractive or there is a very distracting object in the background shows a careless lack of attention to detail.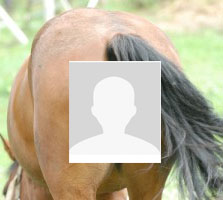 If I can at least raise awareness with a few LinkedIn members to change their photo, then I've succeeded at least a bit.  
This site is all about helping people improve their photography and profile pictures are important in the impression of the LinkedIn members they feature.
Do you know someone who is making the same mistake and has a bad Linkedin profile picture? You might want to do them a favor and let them know.  Share this page with them or Pin the infographic.
Best Wishes,
Bruce
Leave LinkedIn Photo Mistakes and Return to Digital Photography Tips HOME Page