5 Simple Tips for Finding Unique Photography Locations For Portraits
Guest post by Nate Joaquin Torres
If you're new to photography, then you may be getting tired of shooting photos in the same old locations. When you first get your camera and strike out on your own to shoot in the wild, it makes sense that you'd go to the spots you already know.
However, those places eventually wear out their welcome. How many times can you shoot in the same place?
While it's true that there's always a new perspective to find, no matter the location, sometimes you need new territory to get your creative juices flowing. What are the best ways to find new and exciting locations to practice your photography?
1. Use Instagram Location Tags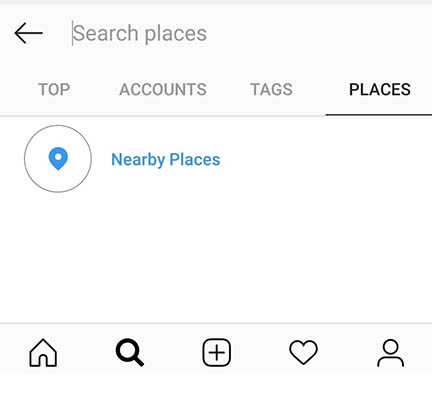 Search places on Instagram


Instagram is a great resource for building your photography brand. But did you know it's also a great tool for location scouting? It's true—you can scout locations without even getting up from your couch.
If you haven't noticed, Instagram users make constant use of the app's location tagging feature. Their diligence can become your reward.
If you know you're traveling somewhere specific, or just want to plug in locations around you, then simply pop open Instagram's search page and tap on the "Places" tab. Any search you do here will be a location-oriented search.
For instance, if you had the idea to take some photos around your local library, search for the library on Instagram. You'll quickly get hundreds of photos other Instagram users have taken, giving you an in-depth look at every nook and cranny that may be hiding at that location. What you're doing is essentially crowdsourcing your location scouting. This way, before you even step foot in that library you'll have a mental checklist of great, sometimes hidden spots that would make for the perfect backdrop.
This feature will work for virtually any location. And your location searches can be as broad or as narrow as you'd like. Search for a specific park, or expand your search to an entire town or even an entire state. The specifics are yours and yours alone to play around with. But at the end of the day, Instagram is the perfect tool for finding the best spots, angles, and hidden gems when scouting photography locations.
2. Pound the Pavement
You're not going to get anywhere without a little gumption. Part of photography is in those spur of the moment situations that you couldn't plan even if you tried. Sometimes the best tip for scouting locations is deceptively simple. So, go on—pound the pavement and don't be afraid to get lost.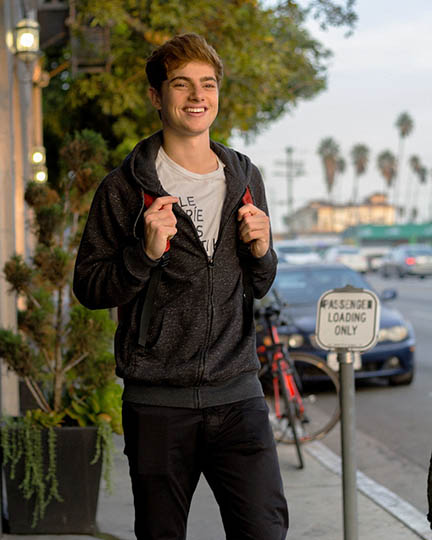 Street Location


The truth is, the world we live in is a living and breathing thing. What you find during that meandering hike in the woods might be one-in-a-million. Maybe the lighting is just perfect, or you stumble upon a waterfall that only the locals would even know about.
Being a photographer is about having a sense of adventure. Much of your success will come down to your willingness to explore and throw caution to the wind. As long as you're safe and properly prepared, then there's no reason you can't go it alone.
Whether your journey takes you through the woods or a busy urban sidewalk, you'll be sure to find more than a few moments to capture that will never, ever repeat themselves in the same way. In photography, the adage "you snooze, you lose" couldn't be more applicable.
3. Local Message Boards & Trip Advisor
Part of scouting is in doing your research. There are plenty of local message boards on the Internet that can tell you a little more about a place. Public, online discussions are a great resource for those esoteric spots that not many people may know about.
Trip Advisor has always been a great resource for an online discussion about a local area. While much of the website acts as a regional "to-do" list for planning a trip, you should also find a public discussion board on each page that, depending on the town in question, maybe filled with local input. These boards are where the locals can voice their opinions and provide their knowledge of a place and you can often time find some real gems.
Beyond that, do some Googling for "<location name> message board" and see what pops up. You may be surprised to find a discussion board for a town that is full of local knowledge you can take advantage of as a photographer. Most of all, don't be afraid to ask questions on any of these boards—people love it when they can flex their authority on subjects related to their hometown. There's nothing wrong with asking about the best place to see the sunset or to ask about any "off the beaten path" spots that many people miss when exploring.
4. Use Google Earth
Google Earth is a tremendous and versatile tool. You might have played around with it in your idle time, but have you tried to use it? Google Earth will give you a literal bird's eye view of every location on Earth. You can use it for your scouting purposes.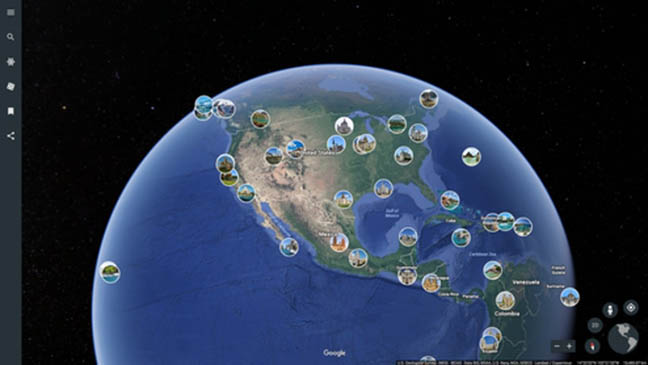 Note: The publisher (me-Bruce Lovelace) also frequently uses this tool for finding location


You're missing out if you don't explore your locations using Google Earth. Go ahead—fly around the area like a bird. If a spot seems unique, then all you need to do is zoom in on it. From there, you can stay at a bird's eye point of view or even view a collection of photos that other users might have taken. If you're near a sidewalk or street, you can even switch to "street view" and explore the terrain as if you were in a car or on foot.

Using Google Earth is a great way to get the lay of the land before you even step foot out of your house. And by the time you're at a location, you can have a mental map in your head and have some insight into where to go. Sometimes wandering is a great way of capturing moments, but sometimes knowing exactly where you are and where you want to go can have its advantage. Using a combination of both will give you the best results when you're out and about shooting photos.
5. Don't Sweat the Backdrop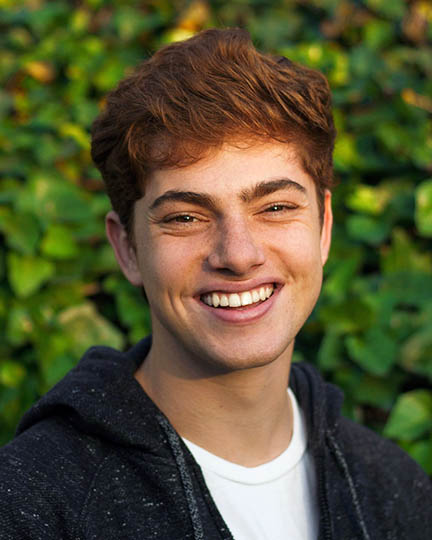 Simple background


Sometimes, your location shouldn't be the amazing, one-of-a-kind spot that you want it to be. Truthfully, if you're a portrait photographer, you may want a backdrop that is simple to put most of the focus on your subject.

A location that is too beautiful and complicated may draw too much attention from your subject, defeating your original purpose, which is to capture the perfect portrait.
While it's great to find that hidden waterfall 5-mile off the highway, sometimes a water fountain in the town square is all you need. And don't discount the alleyway and brick wall—they're two backdrops you can find almost anywhere, and two backdrops that can work for almost any portrait session! Don't sweat the backdrop—sometimes simple and easy to access is the better choice, especially if your subject is a model and not a landscape.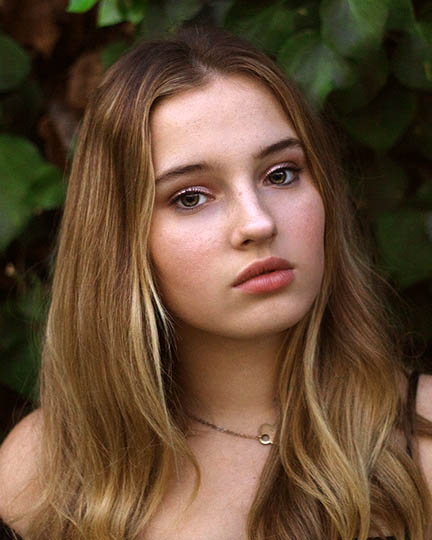 Plan ahead


location location location
Being a great photographer is about being versatile and flexible. It's your job to know what'll work for a situation. Often, it's best to have that intuition well before the day of the shoot. Location is a huge factor in photography, but that doesn't necessarily mean "bigger is better".
Instead, make a list, either on paper or in your head, of all the neat locations, be they mundane or grand-in-scale.
Keep that list close to you, let it be part of your photographic inventory, and know that, when the time comes, you'll have the intuition to know when that brick wall behind the local Italian restaurant is perfect or when it's time to trek out to the vista in the woods.
Being an expert photographer is all about balance—knowing what you have at your disposal or just as important as knowing when to use it. Go out and explore, cultivate your list of locations, so when the time comes, you'll always have the perfect spot.
Author Bio: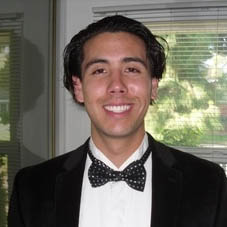 Nate Joaquin Torres is a photographer based in Orange County/Los Angeles who specializes in portrait, lifestyle, and event photography. He loves minimalist and artistic photography that has a film feel. When he isn't photographing, you can catch him reading articles about digital marketing, spending time with family and friends, in the gym, or watching artistic music videos.
Nate's website: Orange County Photographer
I hope you enjoyed this article on finding great locations for your next portrait shoot. Please feel free to share this article and enjoy more posts about portraits on this site.
website publisher bio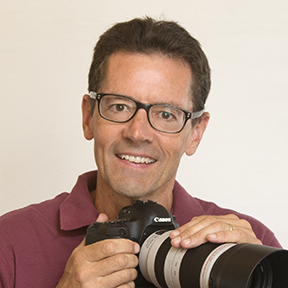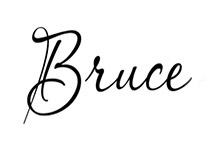 ABOUT BRUCE LOVELACE
Bruce is the publisher of this website. He is the author of the book "Improve Your Photography Instantly."  Read more on Bruce on his Bio Page. He's been known as The Traveling Photographer ever since 1994. Or read more about this website.
View some of Bruce's photos on Instagram.   Visit the Facebook Page. Watch him on YouTube.  Bruce runs photo workshops for kids and adults, and provides one-on-one photography coaching.
---