digital camera instructions for beginners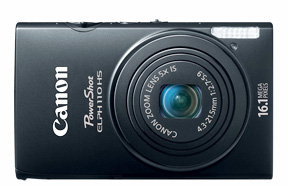 Canon point and shoot
You're looking for digital camera instructions but you don't know where to start.  You have two options that will help you learn how to take advantage of both your camera's features and the advanced technology that has been built into your digital camera.
You can choose between a search for instructions for your specific model of digital camera, or you can search for general instructions for your camera type. I'll give you one quick reminder too. The most important piece of camera equipment you'll ever use is that grey matter between your ears, your mind.
But, that's a topic for another day.
People typically use one of the big 3 search engines: Google, Yahoo or Bing. The biggest mistake is using the wrong search term and not being able to find the answer to the specific questions you have. This post will help you in two ways. Use it as a resource for finding hundreds of posts about digital photography on this site or learn how to refine your search using one of the search engines.
two ways to find the right digital CAMERA instructions
Beginners should keep it simple when they're just starting out, so don't try to learn too much at once. Focus on just one aspect of your camera or just one technique to learn at aa time. Try one of these approaches.
The approach to just set it and forget it works for a large majority of your picture-taking situations. ALL modern digital cameras are remarkably good at "guessing" the right camera settings to use when simply set on an automatic mode.
If that's the case, then you really should improve your photography technique, rather than getting stuck on all the technical stuff. Think of yourself as an artist, not an engineer.
Search for a specific technique on this website using the search box below. Just scroll down to the best choice on the search results page.
Search for a new topic on this site:
If you're looking for an answer to a specific question about your specific camera, then be super specific when you type in your words into the search box below.  Here are two specific examples on exactly how to do this.
A common thing you may want to search for is for your camera's instruction manual. As an example, if you have a Canon t3i, you'd type in "Canon t3i PDF instruction manual.
To find out how to change focusing with your camera, be specific. Type in "your camera model" and How to change focus mode.
Now we'll cover the general camera instructions covering the three most popular camera types. You can take terrific pictures using any type of digital camera. You only need a basic understanding of a few camera settings and a little knowledge about composition to get great photos with whatever camera you own. 

The key is to learn how your camera works. Camera phones, point and shoot cameras and DSLR (digital single lens reflex) all work in the same basic way. How a camera works.
---
Related Digital Camera Resources
---
   All digital cameras have a shutter which opens and closes. They all have a lens to focus the light on their sensors. They all have memory to store the data. Some cameras have built in memory. It is much better to have a camera with a removable memory card. This will give you the option of adding memory or changing your memory card if your first memory card gets full.
1. Point and shoot camera instructions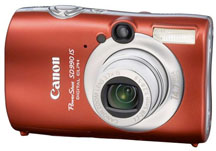 The point and shoot camera used to be  the most popular digital camera used to take digital photos. They were the easiest to carry and all that you would have to do is point your camera and shoot.
Most models have a zoom lens and have several different shooting modes to fit most picture taking situations.
To learn what each mode is and when it should be used, read your digital camera instructions carefully.
Have your camera in front of you, so you can try each camera setting as you read. Getting a good understanding of Digital Camera Settings in depth will help you take advantage of all that your new digital camera has to offer.
2. cell phone cameras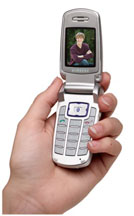 Cell phone cameras have overtaken point and shoot cameras. They are the most convenient digital cameras to use because they're small, easy to carry and just about everyone keeps them with themselves at all times.
The photo editing apps are a snap to use, too. There is a myth that says you need an expensive camera to take great photographs. Not true.
If you gave Tiger Woods a really cheap set of golf clubs, I imagine that he would still be able to make some pretty good golf shots.
If you gave me the best golf clubs in the world, I would not be able to golf well at all. I haven't been taught and I haven't practiced. The same is true with digital photography. Cell phone cameras don't come with digital camera instructions. You can get 5 specific digital photo tips here: Cellular Phone Camera Tips.
After I wrote the article on cellular phone camera tips, I did some thinking and came up with 5 bonus tips for taking better camera phone pictures: Camera Phone Pictures. 
3. dslr camera instructions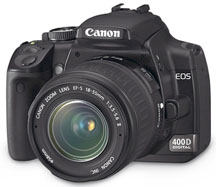 The digital single lens reflex cameras are the most expensive and have the most features.
These cameras have very large sensors, capable of tremendous quality. Most of them have interchangeable lenses.They also let you shoot in raw mode. This means that the camera software will not "process" the information.
You can download the raw data onto your computer and use specific software to completely control the processing. 
I'm a Canon Camera shooter and have purchased a Canon point and Shoot and 3 DSLRs. I used the software that came with the cameras when I was just learning digital photography. I now use a program called Adobe Photoshop Lightroom which is just amazing at processing large "batches" of photos with a large number of photo editing controls available.
Reading my digital camera instructions is always a painful process for me. Whenever I buy a new digital camera, I am excited to play with it and try out it's features. The last thing I want to do is read the camera instructions.
You may feel the same way, but force yourself to do it sparingly and you'll be able to take advantage of all that your digital camera has to offer. I hope this post on digital camera instructions for beginners helps you focus on just one thing to improve on to start.
Keep shooting. Keep learning. Keep improving.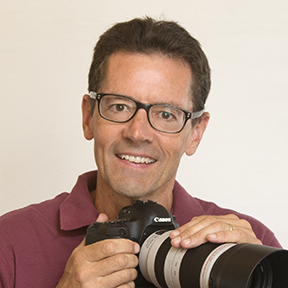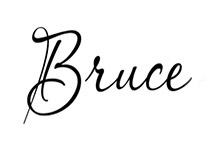 ABOUT BRUCE LOVELACE
Bruce is the publisher of this website. He is the author of the book "Improve Your Photography Instantly."  Read more on Bruce on his Bio Page. He's been known as The Traveling Photographer ever since 1994. Or read more about this website.
View some of Bruce's photos on Instagram.   Visit the Facebook Page. Watch him on YouTube.  Bruce runs photo workshops for kids and adults, and provides one-on-one photography coaching.
---
links related to digital camera instructions
Memory Card Reviews This article discussed the different kinds of memory cards, ratings and what's important to know.
Digital Camera Definitions.  Another good idea for you to learn about cameras is to check out the photography words and terms associated with cameras. You can photography definitions in this Glossary.
Full Frame Sensor?  Another consideration is digital camera sensor size. What size do you need? Do you need a full frame sensor?

CCD vs. CMOS. What are the two kinds of digital camera sensors and which one is better when making your camera choice?
Camera Buffer. When choosing a camera, another important thing to consider is the camera buffer. This will effect how many photos you can take in quick succession as well as how fast you can take them. More insight on this here.
If you want help on choosing a camera to buy go here: Camera Review Sites. With all of this said about digital camera instructions, the three areas of digital photography to concentrate on are lighting, composition and exposure. These 3 topics are covered in the article titled:  Take Better Digital Pictures.

---