What Is A Kit Lens good for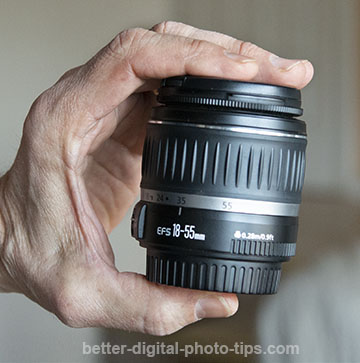 My 18-55mm Kit Lens


They're the most affordable way to enter yourself in the world of a real DSLR photography, but what is a kit lens good for.
First of all, let's briefly define what a kit lens is and when you would want to use one. A kit lens is traditionally the 18-55mm zoom lens that is automatically bundled with entry level cameras that are perfect for beginners and budget-minded photographers.
Kit lenses are affordable, small, and lightweight. They're good for shooting a wide variety of subject with wide angle, normal and telephoto settings.
At 18mm, you can shoot landscapes, larger groups of people, interiors, and some architecture. At 55m you can zoom in for detail shots, shoot headshot portraits, and achieve pleasing blur in your background.
video: are kit lenses any good
You can find out more about what kit lenses are good for and what they don't work well for in this video (which coincidentally, was shot with a kit lens).
how to get the most out of your kit lens
Remember it's not the tennis racket you use, it's the way you swing it that matters. Your technique is the most important thing to focus on. While writing this article, I gave myself a 10 minute challenge to use my kit lens and take 3 photos that, if not earth shattering, were at least somewhat visually interesting.
I had fun taking the kit lens photos below, but now it's your turn to experiment.
tips on taking great photos with your kit lens
ZOOM. Take advantage of all the focal length that you kit lens has. It gives you both wide angle and telephoto 
ANGLES. Try a few different angles and elevations to get a variety of different perspectives of your subject. 
LIGHTING. Take advantage of natural lighting. Use both soft shaded and direct sunlight and shadow area to illuminate your subject's interesting features.
DISTANCE. Sometimes the most interesting photos you can take with your kit lens will be close-up detail shots.
      5. SUBJECT. Find a beautiful subject and your success rate with your kit lens ( or any other) will skyrocket.
Of course, it's great to challenge yourself and try to take interesting photos of mundane objects, but if you start with an attractive subject to work with your at an advantage.
Successful landscape photographers will reveal one of the "secrets" of shooting great landscapes is to travel to amazing destinations and just wait for great lighting.
Fashion photographers and wedding photographers start with attractive models to photograph and build their portfolio that way to gain more clients. Do the same thing. Start with great subjects to photograph with your kit lens.
kit lens ALTERNATIVEs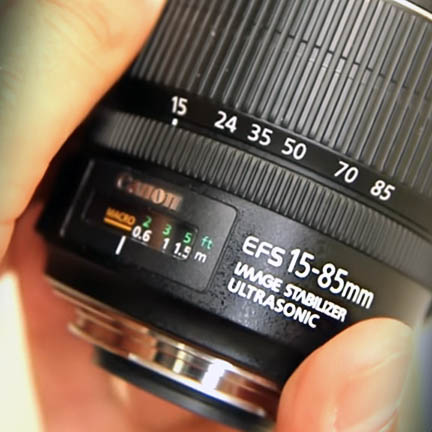 EF-S 15-85mm


To be perfectly accurate, any lens that is sold with a camera (sometimes with other accessories) and called a kit or a bundle is a "kit lens." There are a few other lens that are worth mentioning besides the 18-55mm.
1. CANON 18-135mm. This kit lens alternative comes in at 2nd place as a popular kit lens. It's a little bigger for sure, but 18-135 range gives you a very versatile 7x zoom.
2. CANON 15-85mm. This kit lens is not known as a kit lens at all. I think would be a great starting lens. The 15-85mm gives you more reach on both ends of the zoom. It's slightly wider and significantly longer than the standard 18-55m.
The 15-85mm is not considered a kit lens by many because it's a higher quality lens with a steeper price tag. If I were looking to buy just one single lens for my crop sized DSLR it would be the 15-85mm.
3. SIGMA 18-300mm. This lens covers a crazy wide-angle to super telephoto range. It's a fair amount bigger than the 18-55mm kit lens, but it will cover every possible scenario you can imagine. It's a little slow (f/6.3) at the telephoto end of its zoom range, but that is expected with a lens designed to cover such a wide range of zooming.
Check out the prices of the various kit lenses by searching Amazon.
---
advantages of kit lenses
A kit lens is the perfect introduction to photography gear that will outlast your camera if you treat it with a bit of respect. I have the original kit lens from the Canon Rebel XT with was released into the market in 2005.
Here's a list of the 5 advantages of using a kit lens on your camera.
CREATIVITY. Kit lenses will still allow you to use your talents and creativity to shoot amazing photos. You can choose interest angles to make your photos more interesting, even with shooting a creative selfie, like the one below. 
PRICE. These lenses are the most affordable way to get involved in DSLR photography. This is the biggest plus for choosing a kit lens to start with.
SIZE. Kit lenses are small and light, coming in at less than

1/2

pound. That means it adds very little weight to your DSLR and won't bog you down.
FOCAL LENGTH. Although neither super wide nor strong telephoto, the 18-55mm (29-88 equivalent) is versatile and can handle a large variety of photographic situations. Perfect lens choice for beginners. 
disadvantages of kit lenses
Are kit lenses bad? No, of course not, but they do have a few weaknesses you should know about.
APERTURE. They're not that fast. Kit lenses don't have a large maximum aperture. They won't excel at shooting in dimly lit situations.
ZOOM RANGE. The 18-55mm zoom range is somewhat limited at 3:1 (55-17).
FOCUS. Kit lenses are not made to have the fastest autofocus built in. They aren't the best for shooting ultra challenging fast paced sports or shooting birds in flight. 
Keep shooting. Keep learning. Keep improving.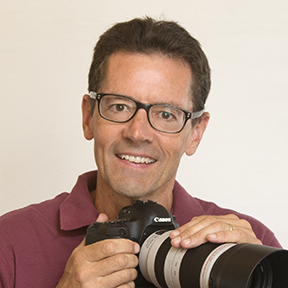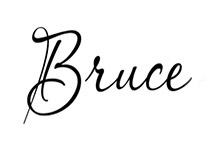 ---