Camera Lens Cost
You want to know how much is a lens for a camera. This post will give you the costs of the different camera lens types so that you can make a better informed decision on what to get that's still within your budget.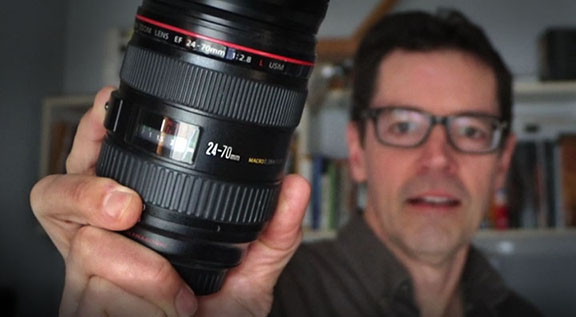 This lens has a high cost because it's a professional Canon f/2.8 "L" lens.


This post may contain affiliate links and I may be compensated if you make a purchase after clicking one of the links. There is no cost to you.

Camera lens cost will vary with the quality of the lens. Camera lenses for beginners cost between $100-$400. For intermediate and advance enthusiasts, lenses cost between $200-$700 and for pro photographers, the average camera lens price varies from $500 to $11,000.
Here is the lowdown on the  price ranges for different categories of cameras. The research was done at the time of the original post are are subject to change depending on market conditions.
Camera Lens Cost For Beginners
Camera lenses can be expensive, but they don't have to be. There's no need to buy more lens than you need when you're just starting out with photography. We'll start by looking at the most affordable lenses. They won't be the top performers in terms of those technical test numbers, but they'll still give you great photos as a newbie photographer. Ranging from an average of $100-$400 dollars, here are some beginner lens price examples
| | | |
| --- | --- | --- |
| BEGINNER LENS | COMMENTS | *LENS COST |
| Canon EF-S 18-55mm f/3.5-5.6 IS II | Known as the standard "kit" lens, this lens is the perfect lens for beginners. It fits the smaller APS-C "Crop" cameras" | $150-$185 |
| Canon EF-S 18-135mm f/3.5-5.6 IS STM | Greater zoom range than the 18-55, more than double the reach at the telephoto setting. Cheaper than the USM version of the 18-135mm lens. | $480-$550 |
| Nikon AF-P DX NIKKOR 18-55mm f/3.5-5.6G VR | Nikon's standard "kit" lens. Fits smaller Nikon DSLRs | $247-258 |
| Sony 16-50mm f/3.5-5.6 OSS Alpha E-Mount Retractable Zoom Lens | Sony's kit lens for their "crop" cameras | $134-$298 |
| Sony E 55-210mm f/4.5-6.3 OSS | Great for shooting sports, wildlife, and other distant action photos. | $298 |
| Nikon AF-S DX NIKKOR 35mm f/1.8G | Prime lenses (non-zooming) like this are more affordable then zoom lenses, give great image quality, and are perfect starter lenses. | $186-$199 |
* Cost at the time of this post. Prices fluctuate with market conditions, where you by, and how you buy.
Cost of Camera Lenses for Photo Enthusiasts/Advanced Hobbyist Photographers
More than just the casual shooter, intermediate photographers have more demanding needs than the beginning photographer for image quality and features. You'll experience a bit of a higher price over the beginner lenses, but not an extraordinary jump in price to the better lenses. Here are the examples of average lens prices between $200 and $700 for advanced hobbyist photographers.
| | | |
| --- | --- | --- |
| INTERMEDIATE LENS | COMMENTS | *LENS COST |
| Canon EF-S 18-135mm f/3.5-5.6 IS USM Lens | This is my favorite lens to leave on my APS-C crop camera. | $599 |
| Canon EF 24-105mm f/3.5-5.6 | The cheaper and older version of the 24-105 f/4.0 lens, this is the perfect starter lens for serious photographers with a full frame sensor | $435-$479 |
| Nikon 70-200mm f/4G ED VR Nikkor Zoom Lens | This is about $1000 less than it's big brother, the f/2.8 version of this lens | $1396 |
| 70-200mm f/4.0 | The 70-200mm focal length is extremely popular for portrait photographers. This f/4- version about $600 cheaper than the pro f/2.8 version | 82mm |
| Sony 18-135mm F3.5-5.6 OSS APS-C E-Mount Zoom Lens | This lens has a very useful zoom range, making it a perfect all-pupose lens for advanced hobbyist shooters. | $648 |
| WEIGHT | 1.41 lb | 1.35 lb |
* Cost at the time of this post. Prices fluctuate with market conditions, where you by, and how you buy.
Just for kicks, check out the current prices for lenses on Amazon right now. You'll see the diversity.
Cost Of Camera Lenses For Pro Shooters
Even if you're not a pro photographer and you don't shoot jobs for money, you may still want the ultimate image quality. If your budget allows it, you should invest in pro lenses. Pro lenses give you the absolute best image quality, often have the widest maximum lens openings, and cost the most. The table below gives you examples of camera lens cost for the lenses that pro shooters use.
| | | |
| --- | --- | --- |
| PROFESSIONAL LENS | COMMENTS | *LENS COST |
| Canon 24-105mm f/4.0 is II | This is the lens that is attached to my own full frame camera more than any other | $1249 |
| Sony FE 200-600mm F5.6-6.3 G OSS Super Telephoto Zoom | This is the type of lens that will take your sports, wildlife, and bird photography to a much higher level. | $1998 |
| Nikon AF-S NIKKOR 70-200mm f/2.8E FL ED VR Lens | This is a really sweet professional lens, although it is rather pricey. | $2346 |
| Canon EF 16–35mm f/2.8L III USM | The f/4.0 version of this lens is much more affordable at $1299 becasue of the 1-stop difference in maximum aperture. | $2199 |
| Canon EF 400mm f/4 DO IS II USM Lens | For serious sports and wildlife photographers, this beast of a lens is the perfect tool for professional shooters who need a lot of reach and want the sharpness of a prime lens | $6899 |
| Canon EF 800mm f/5.6L IS USM Lens | You're obviously doing well financially and seriously interested in taking the best long distance photos if you're considering this kind of investment. | $12,999 |
* Cost at the time of this post. Prices fluctuate with market conditions, where you by, and how you buy.
How To Keep Camera Lens Cost Down
Let's face it. We'd all like to know how to save money when buying a camera lens. Here's 3 tips on how to save money on your next lens purchase for your camera.

SIZE. The "crop" lenses are smaller because cover smaller sensors because they give you a smaller Image circle. They contain smaller individual lens elements and are cheaper to make. 
PACKAGING. White box or bulk packaged lenses are brand new, but not packaged individually. They still have the same warranty. they're just packaged in bulk to send to lens dealers more cheaply. 
PRE-OWNED. You can keep camera lens cost down by buying used lenses. I confess that most of my lenses have been purchased new, but lately, with an effort to spend wisely, I've become more comfortable buying used lenses in excellent condition. If you check out the condition of used lenses, it's pleasantly surprising at the bargain prices you can find.
---
Since I first wrote this post, I've had a few more experiences and they've been nothing but positive in terms of the excellent quality of the used gear I've gotten from KEH.

My last three purchases of used gear have all been made through KEH.

I saved a lot of money by not buying new and the condition of equipment was simply perfect. KEH is a camera and lens retailer that specializes in used equipment.



---
---
Summary of Camera Lens Prices
Camera lens cost varies immensely and corresponds specifically to your needs as a photographer. Certainly you have great options nowadays because of the continued popularity of using a "real" camera with interchangeable lenses.
After looking at these new camera lens costs, another question comes to mind. Is it a good idea to consider pre-owned camera lenses as an alternative to buying new. I've found out that it is a good option to consider used lenses too.
Stay inspired. Keep shooting!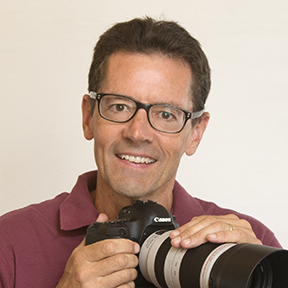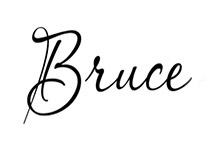 ---