Best Lens For Wedding Photography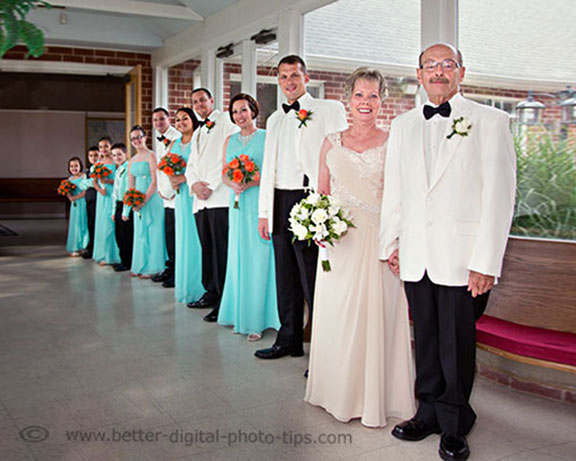 Wedding party
Lens set on 24mm


Getting the best lens for wedding photography is just as important, if not more important, than using the best camera.
If your DLSR or mirrorless camera has been made within the last 5 years, its' plenty good enough to handle shooting a wedding and coming away with outstanding image quality.
Whether you're about to shoot your first wedding as a newbie or you've got a few wedding ceremonies under your belt, the real question is what lens is best for wedding photography. In this post I'll give you the pluses and minuses of various wedding lenses.
Is a 50mm Lens Good For Weddings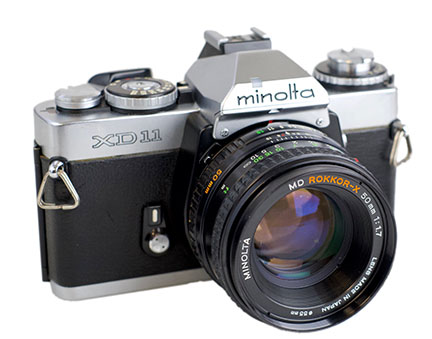 My first wedding lens was a 50mm Minolta. That was back in the days of film, but the lens view was the same.


A 50mm lens is good for shooting weddings, especially for new  beginner wedding photographers. They are cheap to buy and take sharp photos. The 50mm focal length gives you an angle of view of 40 degrees.
That will provide you a "normal" perspective, similar to the perspective you get when viewing your subject with the naked eye.

ADVANTAGES
50mm lenses are very affordable to buy because of their simple optical design. These lenses mostly have large "fast" maximum apertures, like f/1.7 or f/2.0, making them great for shooting in dimly lit wedding environments and getting pleasing blurry (bokeh) out of focus backgrounds.
These nifty fifty lenses are compact and light, making them easy to carry all day long for a wedding shoot. 50mm lenses give you a view which "feels" the same as the naked eye.  Image quality of prime lenses, like the 50mm, is excellent.
DISADVANTAGES
The 50mm focal length is not good for shooting large group photos or shooting in small confined spaces. Also, they are not great for tightly photographed head shots because photographing from too close of a distance to your subject will give you an unpleasant perspective of your subject's face.
The 50mm lens is not overly versatile. It has only one focal length since it is a non-zooming prime lens.
35mm Lenses For Weddings
35mm lenses can suffice for shooting a wedding, but they don't have an ideal focal length. They come in with different maximum apertures with the f/1.4 versions being very pricey. They have a normal perspective when used with a crop camera-more on that in a minute!
ADVANTAGES
They are small, light, and relatively affordable. 35mm lenses are good for shooting small group photos and full length images of the bride and groom. Image quality is outstanding with no lens distortions to speak of. You have several different brands of 35mm lenses to choose from including Nikon, Canon, Sigma, Sony, as well as off-brand lens makers.
DISADVANTAGES
The 35mm lenses area not good for shooting details shots or head and shoulder portraits. You can shoot moderately wide group photos, but these lenses come up with not wide enough of a coverage angle to shoot large family groups or interior photos of the entire church.
Without a zoom feature you must move the camera's position to change the framing of your composition.
24-70MM f/2.8 Lens
According to several surveys of professional wedding photographers, the 24-70mm f/2.8 lens is the top choice of wedding photographers.

ADVANTAGES:
The maximum aperture of f/2.8 make them idea for shooting photos in dark wedding receptions. The 24-70 focal length range covers wide angle to moderate telephoto in a single lens. This lens will give you outstanding image sharpness.
DISADVANTAGES:

The 70mm maximum telephoto zoom setting is not overly powerful. It's not ideal when you want to photograph people at a distance. The 24-70mm f/2.8 is a very expensive lens, but I bought a used one in excellent condition. Here's more on saving money with used lenses.
24-105mm F/4.0
The 24-105mm lens is the standard "kit" lens that comes with professional full frame DSLR cameras.
ADVANTAGES
This is a professional quality lens has a very versatile zoom range of 4x combined with a constant maximum aperture throughout the zoom range. Image quality and sharpness is very high and lens distortions are very low.

The 24-105mm focal length range is perfect for wedding photography. You can shoot large groups of people as well as get tight shots of faces. It's also good for taking details shots shots as the flowers, the bride's dress, the wedding rings. The 24-105 mm lens has a close focusing distance of only 1.5 feet and has  3-4 stops of image stabilization for sharp photos using slow shutter speeds.
DISADVANTAGES
The only significant weakness of this lens is its maximum aperture of f/4.0. That makes it only an average lens for shooting in dim situations. Many wedding shooters go with the 24-70 f/2.8 instead as their preferred lens.
70-200mm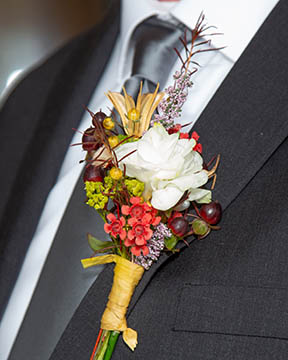 The 70-200mm f/2.8 lens has been the lens of choice for portrait photographers for many years.
ADVANTAGES
The 200mm focal length gives you great reach on distant subjects as well as the ability to shoot those popular detail shots at a wedding from a comfortable distance.
It's a very fast telephoto zoom with a maximum aperture of f/2.8 throughout its zoom range. It's a very sharp Canon "L" lens.
This lens is great for getting candid photos without the subjects knowing they're being photographed. When it's fully zoomed out to 70mm it's a good focal length for small group photos.
DISADVANTAGES
The 70-200mm has too narrow of an angle of view to shoot larger group portraits or views of the entire scene. It's a larger lens and not light to carry. The 70-200mm has a steep price tag.
Is The 100mm f/2.8 Macro Lens Good For Weddings
Do you need a macro lens for weddings?
The 100mm f/2.8 macro lens is a specialty lens that's perfect for specific creative photographs taken at weddings. This lens has an extraordinarily high average rating from photographers of all kinds.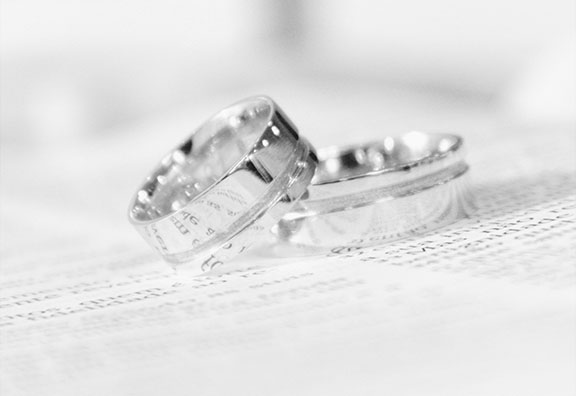 Close up of wedding rings


ADVANTAGES.
The image quality with this lens is superb. The 100mm f/2.8 macro lens is great for photographers to capture those minute detail images like the lace on the brides gown, the individual lower petals, the super close-up of the wedding rings.
The 100mm f/2.8 macro lens also is a great lens for portraits, including head and should portraits of the happy couple. With a maximum aperture of f/2.8 it's great for shooting in darker environments. This lens produces beautiful bokeh.
DISADVANTAGES.
The 100mm f/2.8 lens is heavy to carry around if you're only going to need it for a few specific photos. This is an expensive lens.
16-35mm L lens
There are both f/4.0 and f/2.8 versions of the 16-35mm lenses and they have different pluses and minuses. Both are lenses intended for serious pro photographers. The 16-35 mm is a specialty lens and not a good choice for the beginning wedding photographer.

ADVANTAGES
Image quality is top of the line. This lens is perfect for taking large group shots at a wedding as well as photographs on the inside of majestic churches and reception halls as well as scenic outdoor poses.
DISADVANTAGES
The zoom range is very limited at only 2.2x. The f/4.0 version of this lens is not a fast lens. The f/2.8 version of the 16-35mm lens does not have image stabilization and has a high price tag for a new one.
Wedding Lenses For Crop Sensor Cameras
Using any lens on a crop sensor camera will give you a narrower view of your subject. To get the same view of your subject, you'd just have to stand farther back from your subject. For instance the 35mm lens (mentioned previously) on a crop sensor (1.6x) camera,  gives you the same view as a 56mm lens of a full frame camera.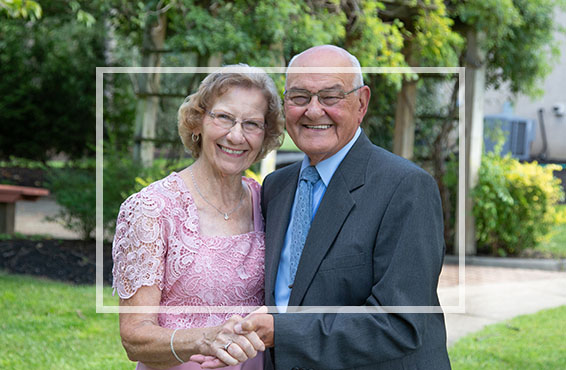 This 60mm focal length photo would have given me the narrower angle of view of a 96mm lens (white rectangle) if the photos had been taken from the same vantage point using a crop sensor camera versus using a full frame camera.


The best wedding lens for a crop sensor camera is an 18-135mm zoom lens. On the crop sensor cameras, you get a view equivalent to 28-216mm.
ADVANTAGES
It's 7.5x zoom range of the 18-135mm lens gives you all the versatility to take any type of photo you want at a wedding. Very affordable, the lens is fairly compact, so you won't suffer from aching arms after a long day of photography. With such a versatile zoom you won't waste time having to switch lenses and potentially missing a photo opportunity.
Of course, rather than have to switch your lens in the middle of a wedding shoot, just about every wedding photographer will shoot with two lenses. Here's why.
DISADVANTAGES
The 18-135mm lenses are not particularly adept for shooting in dim situations, having a maximum aperture of f/3.5-f5.6. Having such a wide zoom ration also means it will exhibit some barrel distortion at wide angles and pincushion effect at the telephoto settings. 
The barrel distortion and pincushion effect are not likely to be a deal breaker for wedding photography, but you wouldn't want to use this lens for shooting architectural subjects.
My Own Favorite  weDDing photography lens
Although I've been shooting weddings for about 40 years now, I don't consider my self an overly talented wedding photographer. I share that with you for a reason. The best lens for shooting weddings does depend on the level of wedding photography you are providing.
Shooting "high end" weddings which require a little higher level of creativity, service and an extensive variety of photographs. That may require the using a few of the specialty wedding lenses we discussed. Here are my go to lenses for wedding photography
24-105mm f/4.0. This has been my number one wedding lens since I transitioned from film to digital about 20 years ago. It's super versatile, gives excellent image quality and is reasonably affordable. I own two of the 240195mm f4.0 L lenses. One of them is a back-up in case I break the first one.
18-135mm f/3.5-5.6. This is the lens that stays attached to my back-up camera, a crop sensor Canon 90D, when I shoot weddings. Like the 24-105, it's very versatile and it's very affordable.
I truly hope this article gave you helpful information that you can use to guide you to the best wedding lens for your situation. Stay inspired with all your photography!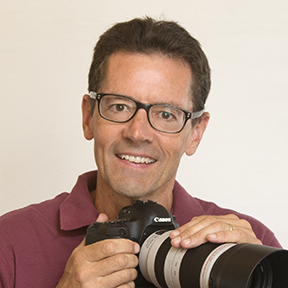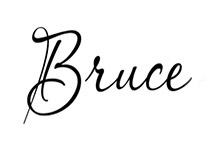 ---