Why Do Photographers Use Two Cameras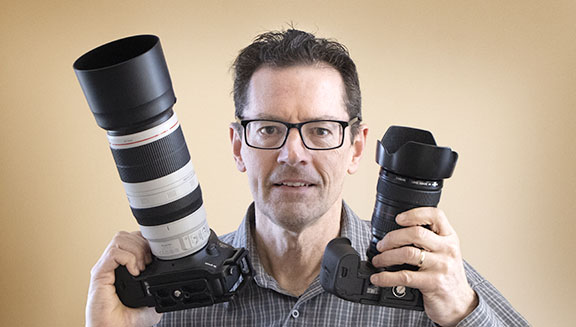 Photographer with two cameras


You're wondering why some photographers use two cameras.  There are 5 major reasons why photographers  have two cameras with them during a photo shoot of any kind.
Carrying two cameras saves time by avoiding the need to waste time changing lenses. Additionally, it stops any dust from entering both cameras, gives the photographer a backup camera in case of a breakdown, and gives photographers the ability to shoot video and still photos at the same time.
That's the quick answer. Now, I'll explain each of these reasons for using two cameras in a little more detail. In no particular order here are the benefits of having 2 cameras.
.
1. Save Time
This is the biggest advantage for pro wedding, event, and sports photographers. Just take a look at the gear that you'll see near the endzone of an NFL football game.
It's important to have fast access to both a wide angle and a telephoto lens during any photo shoot. Switching back and forth between lenses on a single camera takes time and could cost you a missed photo.
2. Keep The Sensor Clean
Whenever the remove a lens from your camera you have the potential for dust to enter the inside of your camera body and dust could land on the sensor. That stuck dust particle causes a spot to appear in every single photo you take. Although you can edit dust spots out with software afterwards, who wants to do that? It makes more sense to keep your sensor clean at all times.
3. Have a Backup
This is likely the best reason of all to have two cameras during a photo shoot. Can you imagine the mental anguish you experience when a camera stops working during an important photo shoot. Even if you're not a professional photographer getting paid on a job, it's it's a bad situation if you can't continue shooting photos.
Even if you only have a decent point and shoot as a back-up to your DSLR, a second camera is great insurance to have.
4. Shoot Two Things at Once
There are several specific situations when you need to have two cameras. Wedding photographer often shoot video and still photos at the exact same time, giving the client two different views and two different modes of viewing all the wonderful details of the special day.
There have been many time where I've made some instructional YouTube videos about a camera with another camera, or needed a sample photo like the one that is at the beginning of this article. Two cameras gives you the flexibility of shooting a time-lapse photo with a tripod of a particular scene and shoot various still photos from other vantage points with your 2nd camera.
5. Avoid Lens Drop
 Additionally, with respect to not having to change lenses, you'll minimize the risk of dropping a lens when you're removing and attaching a lens to your camera during a photo shoot. When you remove a lens, you'll need a secure place to set it down so that you can grab the 2nd lens to attach it to your camera. It's easy to make a misstep if you need to change lenses while on the run. 
Here's a less-than-2-minute video I shoot on having two cameras:
5 REASONS WHY I SHOOT WITH TWO CAMERAS
Conclusion on Why Photographers Have Two Cameras
Having a 2nd camera as an emergency backup is the most important reason photographers carry two photographers. I personally wouldn't dream of going out on  any shoot without a 2nd camera. Occasionally I even use my Canon G1X Mark II as my 2nd camera when I'm not shooting a paid job for someone. It's got a big sensor for a point and shoot and easily fits in a large pants pocket for easy carrying.
Most pro photographers are not as concerned with dropping a lens or dust spots on the sensor as they need an emergency back-up, want to save time switching lens, or are shooting video and still photos at the same time.  It's also a smart idea to consider buying a quality used camera as a 2nd camera. I buy my used camera gear from KEH Camera. Here's more on saving with KEH.
I hope this post was helpful. Keep shooting and stay inspired with your photography.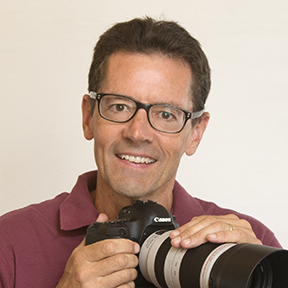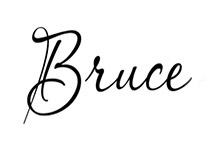 ---