10 Tips on How to Choose the Right Lens for Beginners
This guest post on how to choose the right lens was contributed by pro photographer John Bennet.
You have bought your first DSLR or mirrorless camera, and you have learned how to use manual mode and mastered your kit lens? As months stack up, you think it is the time for new challenges. The next logical step is buying your first non-kit lens. It is an essential step since the right lens is sometimes even more important than a good camera body. Next to the lighting conditions, a top-notch lens will allow you to take an impressive image.  
If you are baffled with questions on choosing the right lens for a beginner (or even someone more advanced), keep reading. I will share some of my favorite and most useful tips and tricks on making the right purchase. After this article, you will be equipped with pieces of advice on what to pay attention to. It is important since the process of buying a new set of lenses can be a tricky journey. 
1. photography needs
Pay attention to your needs and work your way around that.
If you have a big family, lots of friends, or looking for a gig as a wedding photographer, you need a different set of lenses from someone who does macro and product photography. Your needs and affinities should determine what kind of lens you will buy. As a beginner, any lens you purchase will be an experiment to take different shots. At this phase, you still probably don't have that much experience, so your natural inclinations should be your guide.  
Do you like spending time in the forest, observing wild animals or birds? Go with the telephoto lens. Are you a travel enthusiast who just wants to have awesome shots while exploring the world with a backpack? You should consider buying a decent standard lens in the range of 50 mm to 85 mm. It will satisfy your needs, and it won't take that much space in your suitcase. 
2. lens price limit
Price is a limit, but you can tweak it.
So, after a thoughtful process of pondering about what you want to photograph, you decided to go and search for the actual lens. In many places, you will see that people will tell you that the price is the last thing you want to look at since the right lens is priceless. Although there is some merit in the saying that quality costs. Unless you are a pro photographer, you don't need to spend a small fortune on a decent lens. 
As a beginner, you should think about enhancing your skills regarding using light as your best friend and how to combine lens with possibilities of a manual mode. Some lens is quite expensive, even though their value is not better from their cheaper counterparts.
Usually, Nikon and Canon lenses will be more expensive. However, other brands will often offer similar quality for a smaller price. Always pay attention to the alternatives and compare expensive brands with less famous ones. As an example, take a quick peak of price for lenses on Amazon.
As an Amazon affiliate I may receive a small commission from qualifying purchases, at NO added cost to you.

---
3. lens materials
Materials – the difference between plastic and metal lenses.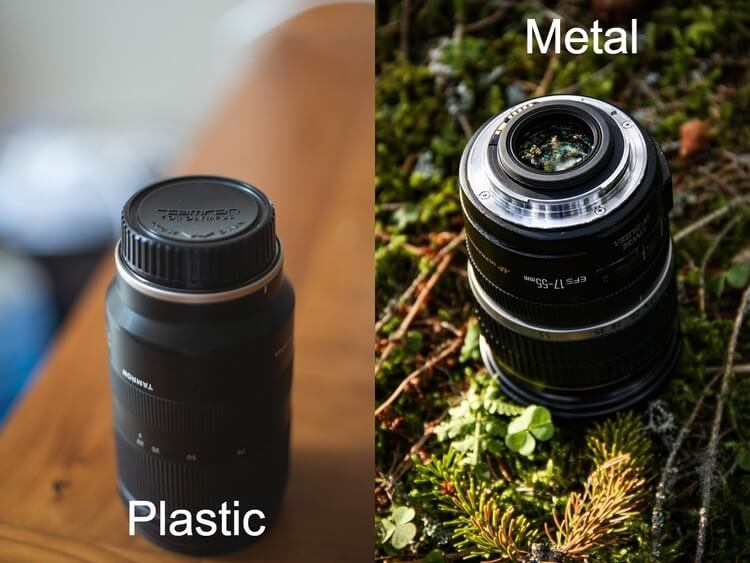 Plastic Vs. Metal Lens Comparison


Perhaps it will go as an unusual tip, but keep in mind what kind of stuff your lens will be made out of. Plastic lenses are usually cheaper, but they are less versatile and can't handle even the slightest misconduct. If you are an extremely caring person who always takes care of their property and doesn't indulge in harsh weather photography, you can get away with plastic lenses.
On the other hand, if you are more like me and like to enjoy taking pictures in the rain or you love climbing and mountain photography, invest in better material. Aluminum and metal lenses are more expensive, but they are durable and much more resistant to scratches and small bruises. Hiking and mountaineering, photographing amid the storm can inevitably lead to more damage on the lens barrel, so do your part and buy material that will withstand it. 
4. lens compatibility 
Get familiar with your camera body kit. 
And try the lens on if it's possible! One of the worst things that could happen would be buying a lens that doesn't fit your camera body. The lens needs to be compatible with your camera's sensor, which is the part that records the photo upon a physical pressure on the shutter button.
Buying online surely made some things more comfortable. You can go to Amazon and type in the type of lens you want. In the toolbox, you will be asked to type in your camera model. It will automatically check whether the lens you wish to fit on your camera. 
Also, try to go to the shop and ask them to try the lens on your camera. This one can be a bit tricky since, in many stores, you won't be offered this option. However, you can check smaller local stores or even tech second-hand shops (yes, they do exist). There's no match to a live tryout, so if you have a chance to do this, go for it. 
5. lens maximum aperture
Aperture: lighting is everything.
The single most important word you will encounter in the process of choosing a lens. Aperture determines how much light can enter the camera sensor through the lens. Consequently, the more light comes in, the better quality image will be, and you will be able to shoot even in low light conditions.
Aperture is written in an f-stop mark with the number f/2.4. The smaller the number, the more light the lens lets through. However, a lower number usually means a higher price. Most of the high-end lenses are in the range between f/1.2-2.8, so aim there. 
6. Lens Focal Length
With focal length, even a millimeter can be a big thing.
The focal length the second most crucial factor to consider when buying a lens. It represents a distance (given in millimeters) from the center of the lens to the camera sensor. The focal length number is written on the lens and is given in millimeters (e.g., 50mm, or 55mm – 300mm). The rule is plain and simple: the lower the number – the wider the final image. The higher the number – the better zoom you will get.
Many photographers like the versatility of shooting with two cameras with different focal lengths to cover a broader range of focal lengths. Bear in mind that you will still need to pay attention to aperture when choosing a focal length, so go with at least f/2.4, so that you can even get some good light.
7. prime vs. zoom lens
Primes vs. Zoom: the crash of the titans.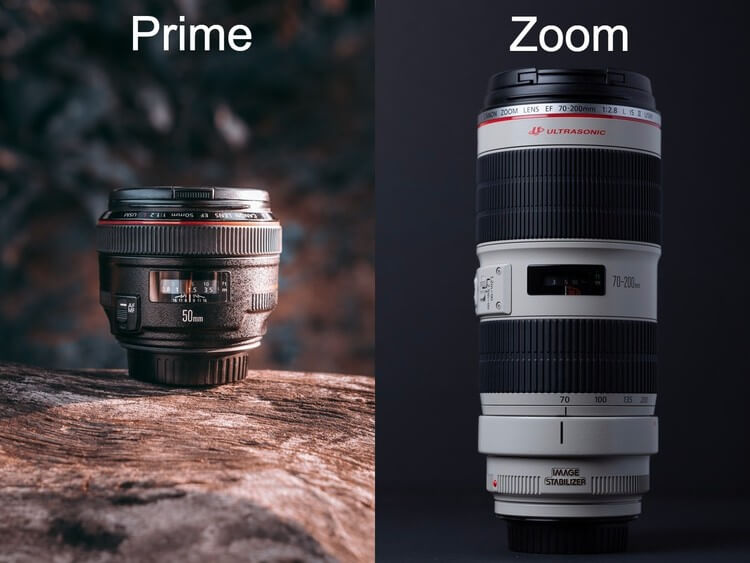 Prime Vs. Zoom Lenses


The prime lens comes in a standard unit, measured in millimeters, with a fixed focal length. Translated into plain English, a 50mm lens is a 50mm lens, so that is the focal length you will have at your disposal. They are great if you can get close to your subject physically (since there is no zoom option).
Primes are a good pick if you are packing different lenses for different photo shootings types. It means that you have a space in your bag and that you won't need to allocate yourself amid changed shooting conditions. Prime lenses are often used as a standard lens for everyday use, and they are cheaper than their zoom counterparts.  

In photography, you will want to zoom in more often than not. That's why zoom lenses are the most common type of lens that both beginners and advance hobbyists will use. Whether if it's a subject like an animal in the wilderness you don't want to disturb or a spot with a great light you're under, zooms come in handy.
They're often more robust, with a focal length written in span (e.g., 55mm – 200mm). With a bigger size and capabilities comes a higher price tag, but it is worth it. You will choose between optical and digital zoom lenses, both having their advantages and disadvantages, respectively. 
8. wide angle lens for nature
To capture nature's width, you need a wide-angle lens.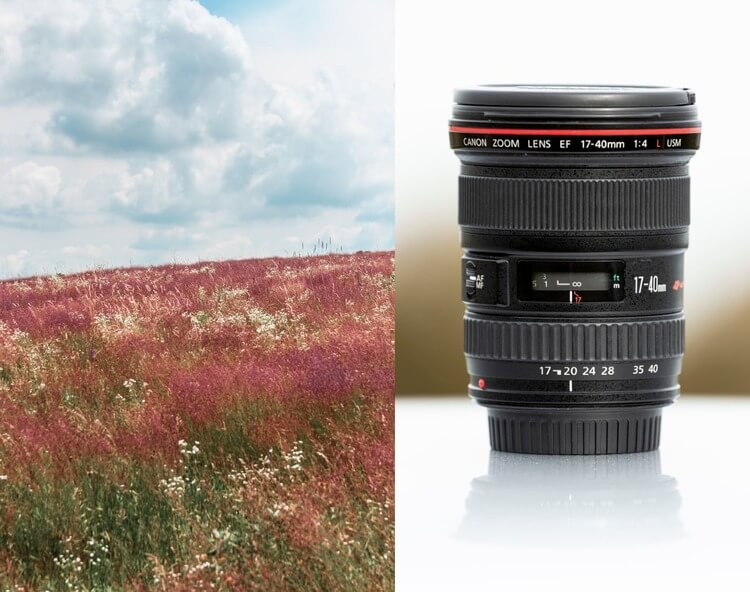 Wide Angle Lens for Nature Photography


Going out into the wild means trying to get as much of the scene as possible. To achieve this, you will need a wide-angle lens. They are usually somewhat bigger and robust, so make sure to pack some bags for them. Aim for the ones that are aluminum or metal framed, since going out in nature means facing difficult terrains and harsh weather conditions.
In terms of technicalities, aim for the 16-35 mm lens with f/2.4 or better aperture. My preferences include Zeiss 35mm f/1.4 and Canon 24mm f/1.4. With a wide lens, you will be able to take near panoramic shots and magnificent images of valleys below summits.
9. tips for portrait lens
Your family needs a portrait, and you need a prime lens!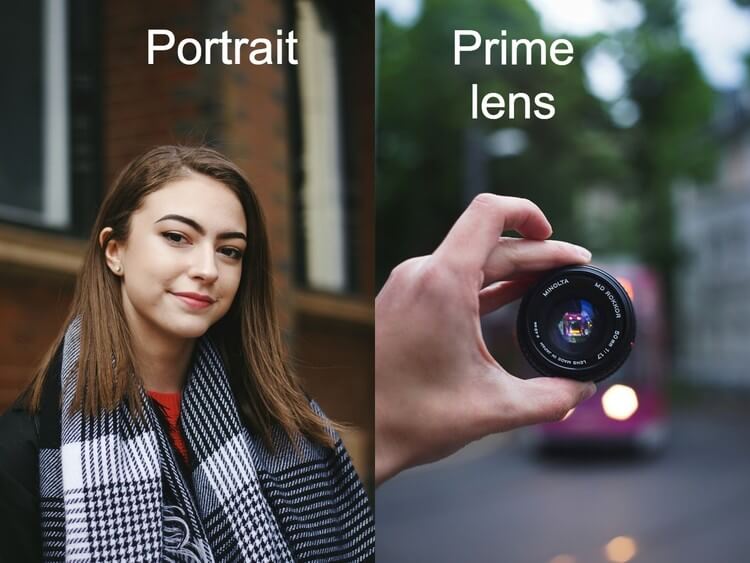 Portraits With Prime Lenses


Considering portrait photography, what probably comes to your mind is a scene of a person (or more of them) with bright faces, vivid colors, and blurry background. Achieving this can be quite daunting unless you are equipped with the right gear.
Shooting portraits is a bit tricky if you don't have an excellent prime lens. They will offer you a clear distinction between the foreground, which refers to the subject in focus, and background, which is a blurred part of the image (often referred to as "bokeh "in photography). 

To achieve this kind of thing, you should get a lens that will offer a clear differentiation between a crispy subject and a "foggy" background. Technically speaking, your aim should be to get a lens with 50mm or 85mm in focal length. The former will allow you to squeeze more of the scene into the photo and later will put more emphasis on the subject in focus (perfect for individual prom shots).
In my preference, Canon 55mm with f/1.2 stop would be the right choice if your budget is limitless. However, if you need to consider the financial aspect, but you still want some good shots, you can go for Canon EF 50mm f/1.4 USM. 
10. Macro vs. Telephoto
Use macro for close up and telephoto for distance.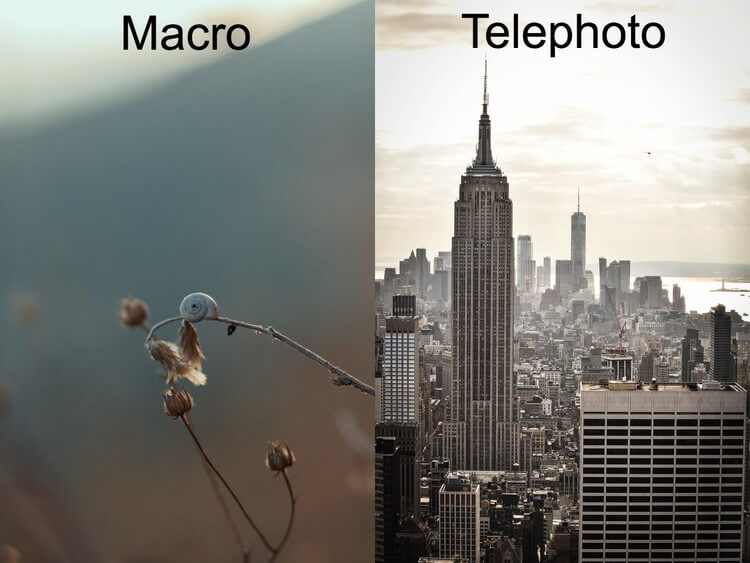 Macro Versus Telephoto for Distance


Personally, phone photography has more bad than good effects on photography game in general. However, there is one particular thing where phone photography did a decent job. The more powerful phone sensors allow hobbyists to take photos of insects and other small objects close-up.
This has spiked an interest in macro photography. When considering macro lens, the single most crucial factor is its ability to to to 1:1 magnification, so the subject in real life is equally represented in the image. These lenses focus much better than others on magnification, so you will get a chance to capture lots of small, barely noticeable details.
In choosing, you will be making the right choice if you decide to with the Canon EF-S 35mm f/2.8 Macro. On the other hand, if you favor Nikon, my recommendation would be Nikon AF-S DX 85mm f/3.5G VR Micro. They are both pricey, though, but you will get top-notch quality.  

While some like to take pictures of food and flowers, others prefer the opposite spectrum: wildlife and spectator sports. I've put both of these lens types together since they are both prices and pretty high tech. Also, their physical size usually outmatches a smaller prime lens. The telephoto lens needs to be made of hard material since they need to endure a lot.
They come equipped with a bigger focal length. This type of lens is often best used with a tripod or a very gentle hand. You will want to utilize their abilities to shoot faraway objects. For example, a telephoto lens is a favorite tool for astronomy photographers. If you find yourself in the wilderness and want to take a picture of a wild animal without disturbing it, the telephoto lens is a perfect choice without compromising picture quality.
If this type of photography is your niche, you can consider buying Canon EF 70-200mm f/2.8L or Nikon AF-S Nikkor 300mm f/2.8G ED VR II. Of course, Canon and Nikon being the most popular camera brands, I chose them as references, but in the end, the choice is yours. You can choose from a wide range of manufacturers, and lots of them offer great deals. To learn more about lenses go to Lenses Pro blog.
Choosing the right lens as a beginner can sometimes be an exhausting task. This article is written to help you with your first endeavor for buying a lens that suits your needs. Bear in mind that any new lens will come with a range of possibilities and some drawbacks.
The high price is not always the guarantee of the right choice, so make sure to investigate and do your homework in the market. If you apply these tips and tricks, you will be better prepared in the lenses field, so use it wisely. 
Author Bio: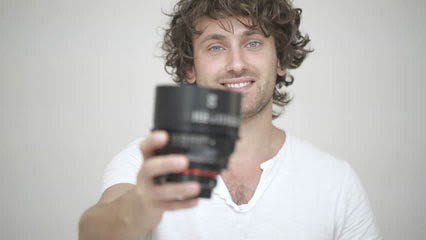 John Bennet is a photographer & a part-time author of the Lensespro blog. He has been a professional photographer for over six years, and he has great knowledge & passion for camera lenses.

John's website on lenses:  https://lensespro.org/ 
---
Closing thoughts on how to choose the right lens
A big thank you to John Bennet for this guest post. I hope you enjoyed this article on choosing the best lens for a beginner. It's important to me that the posts on this website help you understand lenses and other camera equipments as well a aid you at improving your photography. Use the search box below to find related posts on this website or check out the list below for more articles on lenses.
Search for a new topic on this site: