How to Buy a Used DSLR Camera
Want to know more about how to buy a used DSLR camera? You're just like me. You like to save money.
This post will guide you through the how, why, what, and where to buy a used DSLR. Here's the basic strategy for buying a used digital camera:
Buy it. Try it.
Return it if it's not doing what you want. It sounds simple and it is, but read on to get a little more details on what you need to do to insure you get what you want.
---
why buy a used digital camera
Before you dive into the how to tips on buying a used camera, it's important to really take a quick look at the why, the solid reasons you're considering purchasing a DSLR.
You're either tired of missing getting great shots because your cell phone is too slow or you want to step up your game, improve on quality, and experiment with some creative photos using a real camera.

contents:
Why buy a used DSLR
Which used camera to buy
Where to buy a used DSLR
How to test a used camera
Although the saving you can achieve in buying used is significant, it's not the only advantage to buy a used camera. Here are 3 good justifications for purchasing a used DSLR camera.

1. save money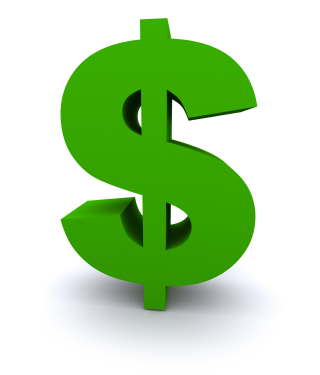 This is the Captain Obvious best reason to buy a used camera. It's a good reason too because you can get a perfectly functioning and reliable used camera, capable of taking great photos, for substantially less money.
The big question to ask is this. When is the discount you receive big enough to justify not buying a shiny new camera instead? I highly recommend you do a quick read of the following post on DSLR Prices first to get a feel on how much you can save.
If you're not convinced that you want to buy used, you'll want to look at the best time to buy a new camera, There are times of the year when camera prices fall with offers to get a bargain. I wrote a complete article, also on this website, for those who want to save money on a new digital camera. My research yielded some interesting trends on when to buy a camera.
2. more used camera support for NEWBIE photographers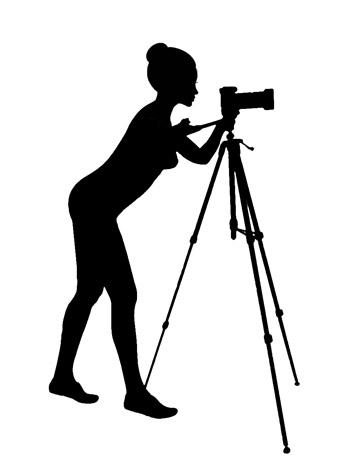 This is a reason to buy used that nobody talks about, but it's really a great advantage of buying a used camera. Newly released cameras haven't been tested and used extensively. Photographers haven't had the chance to experiment with new models yet and new cameras can have bugs to work out.
Once a camera has been on the market for a few years, many more helpful blog posts, Youtube videos, forum posts, and even Facebook pages populate the web. You have much more free help available to you as a beginning DSLR user if a camera has been around for at least a few years.
3. You need a backup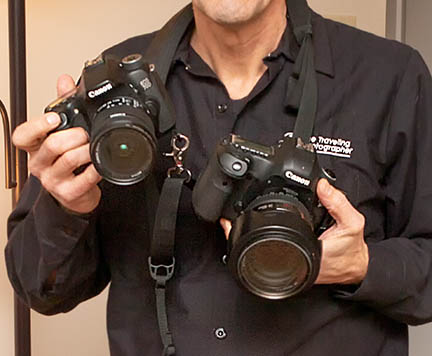 Pros need two DSLRs


Even if you're not an officially paid pro photographer, you may have someone depending on you to photograph an important event. Buying a used DSLR as a backup is a smart thing to do.
As a pro shooter, it's a no-brainer for me. I have to have backups for everything piece of photography gear I own. When shooting a paid job I have backup camera bodies, lenses, batteries, tripods, strobes, portable flash-you get the idea.
There's no reason to buy a new DSLR as a back-up, so you can save a ton of money by getting an outdated DSLR as as insurance for an important photo shoot.
It's also just fun to have a second camera. Just like a 2nd car, you may not use it as often, but it's fun to take it out for a spin it once in a while. In fact, many photographers routinely carry two cameras. Ever wonder why? Here's the quick answer.
Let's move on to how to go about buying a used DSLR.

4. used dslr cameras are great learning tools
Let's face it, there's no better way to learn photography than to have a real camera, where you can learn how to adjust camera settings to get the kind of photo you want, not what the camera comes up with when it's set on automatic.
No disrespect intended on smartphone cameras or point and shoot cameras, but you get to be more of a creative student  of photography when you use a DSLR. If you choose to continue to just use your phone or a cheapo point and shoot camera, you're stagnating your growth as a photographer.
which used camera to buy
Used Pentax DSLR
Many might think the answer on which camera to buy would be to buy a used Canon. After all, they're everywhere, right? Although that limits you to just one camera brand, it's not a bad choice.

Because Canon has the leading seller of DSLR cameras for many years, there is a hug stockpile of used Canon DSLRs on the market. All that competition drives the prices down.
Here's a small sampling of a few of the Canon used DSLRs on the market at the time of this post. You can easily pick how used you want to go. Starting with the  Canon XT (2005) body for $49, continuing through dozens of camera models through a more modern Canon 5D III (2015) body.
These prices are all for a used DSLR camera body only. You can also find most offers will include a basic kit lens or you can find used DSLR lenses separately for bargain prices. The source for the prices for these used DSLRs was eBay and their  "Buy it Now" listings at the time of this post.
---
Of course, if you find a bargain DSLR with any brand, and if it fits what you need, then buy it. You shouldn't limit your search to one brand of DSLR unless you already own lenses designed to use with that brand. Pro photographers will defend their brand as the best one to get, particularly Nikon and Canon shooters, but really many brands of used cameras will work well for you.
As I mentioned previously, there's a ton of free and helpful information on learning the ropes for your newly-acquired used camera. Another question to consider is whether you should buy a refurbished DSLR or a used one.
refurbished vs used digital camera
You go with your gut feeling on this one. Refurbished cameras is how manufacturers identify cameras that the resellers have returned back. These cameras cannot be sold as new because of consumer protection laws
Refurbished aren't as cheap as a regular used DSLRs, but refurbished usually come with a warranty if you buy from an authorized seller. Usually the warranties are short, so the length of protections is not that significant, but a warranty is good protection for you to give your camera a thorough workout and test its performance.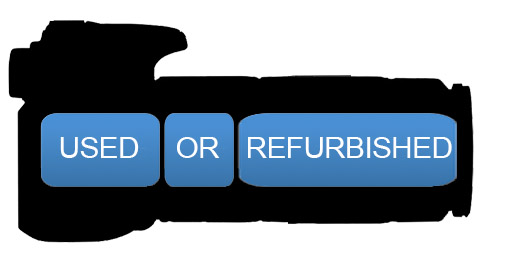 Does the seller offer a warranty on the used DSLRs they sell?


Refurbished cameras have a bad reputation with some photographers. It's understandable because in our minds we perceive that cameras that have been returned because of a defect or for a malfunction and are less desirable to own. Because of that skepticism, refurbished DSLRs come with a discount. It really comes down to your comfort zone.
Buying a new DSLR doesn't guarantee it will work any longer than buying a refurbished one. There's only a marginally higher percentage probability that you won't have any issues.

Consumer protection laws that do not allow the sale of the purchased product as new. Cameras are then given back to the manufacturer who fixes the defects and sells it as a refurbished camera. However, these refurbished cameras can often have little or now wear.

There is a vast difference between refurbished cameras and used cameras. As opposed to refurbished cameras, used cameras are not factory inspected or serviced. These cameras may come with the original box, software and documentation, but the fact remains that they have been used earlier. 
where to buy used camera
Now that the internet has matured tremendously, you have dozens of good options to buy your used DSLR. We'll cover a few of the best options on where to buy a used DSLR. Some are safer than others, They all can save you money on a second hand DSLR.
UPDATE: The Best place I now buy a used DSLR
Since I first wrote this post, I've had a few more experiences and they've been nothing but positive in terms of the excellent quality of the used gear I've gotten from KEH.

My last three purchases of used gear have all been made through KEH.

I saved a lot of money by not buying new and the condition of equipment was simply perfect. KEH is a camera and lens retailer that specializes in used equipment.



---
buying a used dslr on ebay

Ebay is certainly the most active hub with transactions involving the buying and selling of used camera gear in the world. I've been an occasional buyer and seller (76 transactions since 1999) and it's definitely much safer than buying a used DSLR from an unknown seller on craigslist.
When I first started my photo business, I relied heavily on ebay for camera equipment. A detailed article on buying used cameras on ebay is coming, but for now follow these tips on buying used cameras on ebay.
Check out the sellers reputation and if there were any complaints against the seller, read them to see if they're legitimate.
Look at the photos closely and read the description carefully because there are quite a few variations from one DSLR to the next in the camera's condition and with what''s included with each listing.
Consider the "Buy it Now" and "Make an Offer" to avoid the bidding wars at the last minute, when the price is usually determined.
If you want to avoid ebay, you can take a simpler route to buying a used camera and that smoother journey is to buy from a dedicated used camera seller.
buying from a trusted dslr CAMERA dealer
One of the safest ways to go for a used digital camera is with a dedicated and trusted camera retailer. They're knowledgeable, experienced and can be trusted. I've used all 3 of these vendors. There are other good retailers that sell used DSLR cameras. These are just the 3 that I've had good experiences with.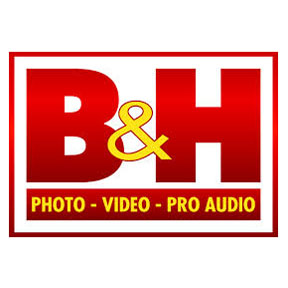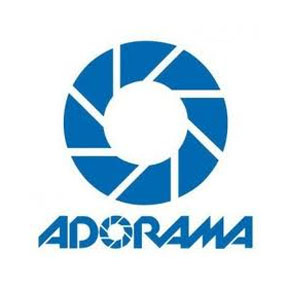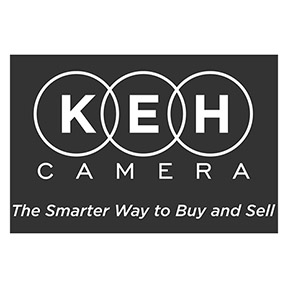 B&H Photo/Video. At the time of this post B+H had 92 used Nikon DSLRs and 85 used Canon DSLRs listed on its website. B+H has been a pro camera dealer since 1973. Visit BHPhoto.

ADORAMA. Adorama is another one of those retailers who has low prices because of nearby competition. When I wrote this post Adorama had 132 Canon DSLR cameras listed and 142 used Nikon DSLR cameras on its website. That's plenty of choice, wouldn't you say? Visit Adorama
KEH. KEH has been buying and selling SLR cameras since 1979. That's 2 years after I got my first pro film DSLR. That's a long time. I just purchased a used camera lens from KEH through Amazon.  Visit KEH.
how to test your used DSLR
Let me guess, you're wondering how to test your used DSLR, once you've bought it, to make sure you made a good choice. Here'es the good news. There's really not much that goes wrong with DSLRs that you won't find out in the first 5 minutes you start to play with your freshly bought camera.
Although, you may have 2 weeks or more before the return period expires it's best to test it immediately, as soon as you can. It's your best path to travel to safeguard against getting stuck with a used camera that doesn't please you. 
used DSLR purchase camera checklist
Depending on how particular you are, here is a list of 7 checks you can do to test your used DSLR. If you're buying locally, you may have a chance to do some of these before your purchase. If not, you should do these well before your camera return deadline approaches.

Use these two lists of both must do checks and suggested checks for evaluating the worthiness of a pre-owned DSLR camera. 
MUST DO used CAMERA CHECKlist.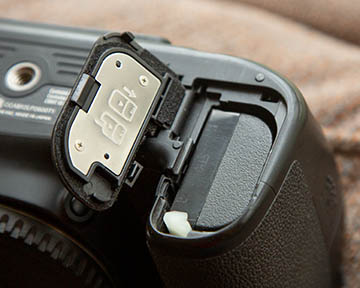 First check of your DSLR
Check for corrosion. Examine the contacts inside battery compartment first, followed by looking at the hot shoe. If there's any corrosion on the outside it's likely that there's corrosion on the inside. Return the camera.
Remove the lens (if there is one). Use a flashlight to examine the mirror and the lightbox (the inside of the camera). If it's dirty, the camera wasn't cared for. Return it.
Use mirror lockup to examine the sensor. Any evidence of damage, scratches or smudges...return the camera.
Remove the memory card. Examine the pins for damage. Follow that with looking at all the ports such as hdmi, headphone, and microphone jacks AND the hot shoe.
optional used camera testing CHECKLIST 
This list of ways to test a used DSLR are discretionary. A few won't apply, depending on the DSLR you buy.
Do as many of these checks that you can to achieve the utmost chances of having no issues at all with your used DSLR camera.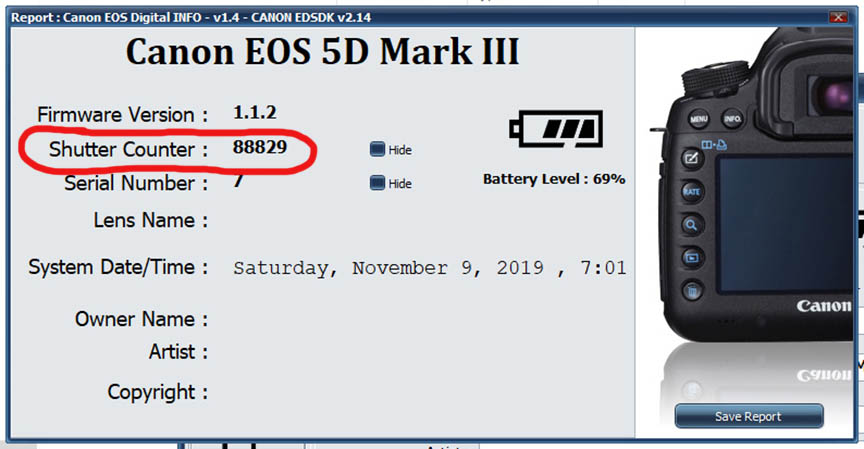 My 5d Mark III Shutter Count


Dead or stuck pixels. Use manual exposure and take one black (completely underexpose) and take one white (totally overexposed) photo and view on your camera's LCD screen as well as a large computer screen. You don't want to get stuck with a DSLR that takes photos with noticeables small dots appearing in most of the photos you take This is an easy test you can do yourself.
Shutter count. This is only a concern if the DSLR you bought was used by a pro who racked up a ton of photos using it. All camera brands handle this a little bit differently. Some require you to download software to check the shutter count on your DSLR. Some shutter counts can be found within the menu on your camera.
Lens mount. Visually inspect the lens mount area on the camera. You'll be able to detect if the lens every got banged into and misaligned the mount. Also, attach your lens (or the included lens) and detect any looseness. You need a secure fit for equal focusing across the entire are of your photographs.
Focusing. Shoot both stills and video using various auto focusing as well as manual focusing. Give your camera a good 5 minute workout. Then upload them and view the images and video on the larger screen of your computer.
Make sure the pop-up flash works
Test the hot shoe with your external flash.
Shoot photos with your own memory card. Make sure it slides in, that it works perfectly, and that it is easily removable.
my history of buying used cameras
I have a mixed history of buying used camera equipment. Unlike automobiles, where my wife and I ONLY buy "pre-owned" vehicles, when I first quit my job and started my photography business, I only bought used cameras. Buying new was not even close to an option. Before the explosion of the internet, and sites like eBay, craigslist, and KEH, I attended trades shows or went to brick and mortar camera stores.
Once I got my business established, I bought nothing but new cameras and lenses. Now that I blog about photography, I buy used camera gear to play round with, test, and write about.
I'm currently looking at diving into used mirrorless cameras but that market is still a little immature in the higher end. Meanwhile I'm looking to buy a 2nd full frame DSLR to replace my APS-C crop DSLR as my backup camera. Then I'll be able to sell all my crop lenses. I also like to save money on camera gear by buying used lenses.
You can invest a lot of time and energy in investigating how to buy a used DSLR camera. Determining a budget is a good way to start. Then you can look at the new and used cameras that qualify.
Be grateful that it's such a great time to have an interest in photography. Camera technology and photography knowhow are at such high levels.  Whether you go with a much older or a relatively recently released used DSLR, do just a little due diligence and you'll be happy with your final choice for buying a used DSLR. 
I hope you found this article helpful. See related articles listed below my signature or use the search box below to find another topic on this website.
Search for a new topic on this site: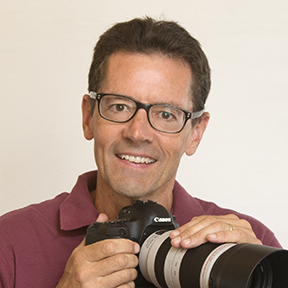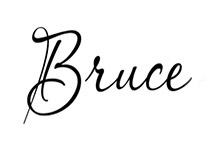 ABOUT BRUCE LOVELACE
Bruce is the publisher of this website. He is the author of the book "Improve Your Photography Instantly."  Read more on Bruce on his Bio Page. He's been known as The Traveling Photographer ever since 1994. Or read more about this website.
View some of Bruce's photos on Instagram.   Visit the Facebook Page. Watch him on YouTube.  Bruce runs photo workshops for kids and adults, and provides one-on-one photography coaching.
---
As an Amazon Associate I earn from qualifying purchases. This site earns income when provided links are used to purchase.

---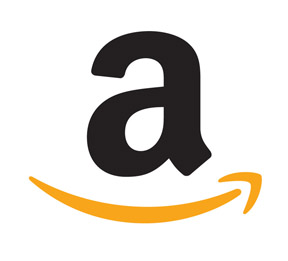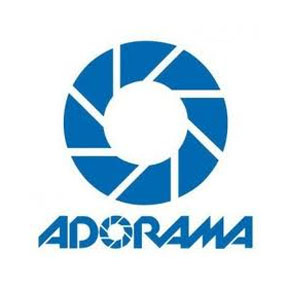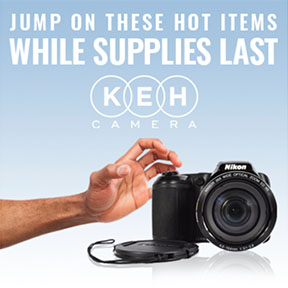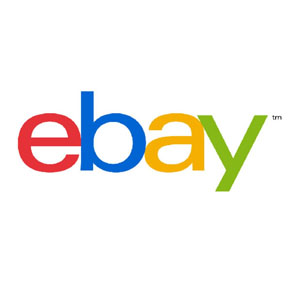 ---