best lens for moon photography
WRITTEN BY:  BRUCE LOVELACE

PUBLISHED ON: NOVEMBER 14, 2023

I've often wondered what's the best lens for moon photography, if one lens is better than another for taking good photos of the moon. Maybe you have too.
Well, I've personally used 4 different lenses and I also did some additional research and came up with this list for you of the best lenses to use. This post has 15 recommended lenses you can use for photographing the moon. Jump down to the updated list of Canon, Sony, and Nikon moon lenses now.
---
The best lens for photographing sharp detailed images of the moon should be between 300mm and 600mm in focal length and be built using superior optical elements for maximum sharpness. Shorter lenses can be used for shooting the moon as part of a landscape photo. Longer lenses should be used for close-up detailed moon photos.
Common Mistakes with moon photography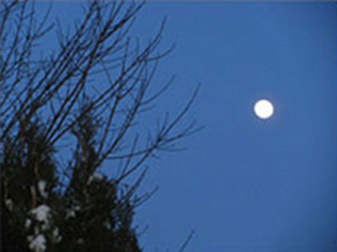 Poor Lens Choice
Poor Technique


You don't come out with a picture of the moon like I did at first. The moon looked like a small, blurry, white blob.
This photo with the moon too small and the distracting branches is a perfect example of using the wrong focal length lens and the wrong technique for sharper moon photos. Hear are the most common mistakes you can make when photographing the moon.
AUTO-EXPOSURE. Your camera's exposure can easily be fooled by the unique lighting of the night time sky. You're better off setting your shutter speed and aperture manually. Test various setting, view the results and make adjustments as needed.
AUTO-FOCUS.  Manual focus will work better. Your autofocus will not work at all if it is searching the nighttime sky for an object to focus on. Alternatively you can set your focusing to "spot" or single pint focusing and compose.
BAD COMPOSTION. The best photographs of the moon are not usually composed with the moon placed directly in the middle of the composition. Including interesting elements in the foreground or composing your photo when the moon is low in the sky near the earth make for better moon compositions. See the well composed moon photo below. It was cropped with the horizon placed at a location that follows the rule of thirds.
Brush up on a few composition concepts such as the rule of thirds, leading lines, balance, and negative space to get the best use out of your the moon photography lens you choose.
Moon photography with a 200mm lens
Can you photograph the moon with a 200mm lens? Longer telephoto lenses (greater than 200mm) give you better magnification of the moon so that you'll have less background and a better view of those cool details of the moon's surface. Look at the 2 photos of the moon below taken with a 200mm focal length.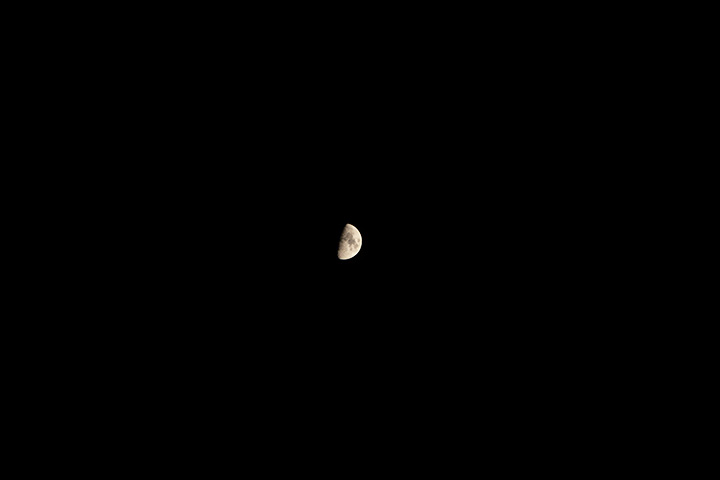 Photo of the moon with a 200mm lens mounted on a full frame sensor camera


The photo above shows you how big the moon is when photographed with a 200mm focal length on a full frame camera, uncropped.
The photo below shows you how big the moon is when photographed with a 200mm focal length on a APS-C, "crop" camera.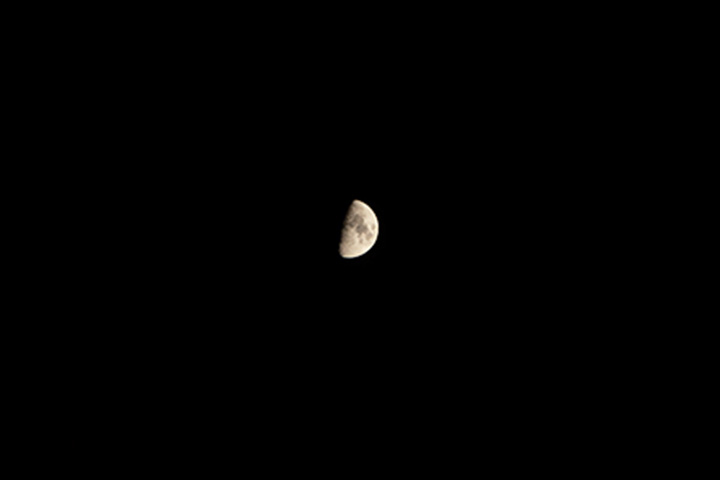 Photo of the moon with a 200mm lens mounted on a crop sensor camera


Although it's not the sharpest lens I've used for shooting the moon, I was able to get in pretty close with a 150-600mm lens. I had the lens zoomed all the way in to its fullest magnification at 600mm when I used my Tamron 150-600mm lens.

There are exceptions to needing to use a long super-telephoto lens, like when you want to photograph an attractive landscape photo that includes the moon as a secondary subject in your composition.
That's you will include more of the environment where the moon isn't the main subject. In those cases you'll use a wider lens to get a larger angle view of the scene in front of you. The photo below is a good example of a situation where you want to use more of a wide angle lens for your moon shot.

Most photographers wanting to photograph the moon are looking for close-up shots. The longer the lens (described in mm) the higher the magnification is, and the bigger the moon is in your photograph.
best type of lens for the sharpest moon photos
The type of lens is also important. Prime lenses are generally sharper than zoom lenses. This is because the design of zoom lenses involves making a few small compromises in optical performance in order to include the ability to zoom and change the focal length.
Additionally, lenses made for full frame cameras generally have superior lens elements and give you sharper moon photos. Tip: Compose your photo with the moon centered in your lens field of view for the sharpest results.
The degree of sharpness that you want is subjective. Most enthusiast photographers are quite happy with the sharpness of almost all of the newer lenses, but you may be a sharpness geek like me. If so, a "pro lens" will give you a slight edge in sharpness.
how fast Do lenses for shooting the moon have to be 
Unlike with other photography of the night time sky, you don't need a fast lens to shoot the moon successfully. The moon is quite bright when the sky is clear and photographing the moon is like photographing a light source. You don't need a fast telephoto lens with a large maximum aperture like f/4.0 or f/2.8.
Usually lenses will give you the sharpest photos when stopped down at least 1-2 stops from the len's widest opening. With a maximum aperture of F/5.6 on a 400mm lens, you would use f/8.0 or f/11 to get the sharpest  photo of the moon.
Let's dive into the 15 lenses for moon photography and look at their strengths and weaknesses. As already mention, the best lenses for close-up photos of the moon should be 400mm or longer. For more distant views that includes other objects as part of the composition, wider angle lenses are better.
Best Canon, Sony, And Nikon Moon Lenses
Here is updated lists for the 3 major players in the super telephoto market.
best Canon lens for moon PHOTOGRAPHY 
1. Canon 400mm f/5.6 Prime. A great lens for shooting a more detailed photo of the moon. My first really sharp moon photo I ever took was taken with my Canon 400mm f/5.6 lens. That lens is tack sharp wide open at f/5.6. I eventually sold it and "upgraded" to a 100-400 for the added versatility.
The 400mm f/5.6 fits both full frame and crop cameras. On an APS-C crop Canon, you'll get the same angle of view as a 600mm lens. It has two weak points. First it's a prime lens, meaning it does not have the ability to zoom in or out. Secondly, it's not that fast. With a maximum aperture of f/5.6, it won't be a great lens for shooting birds or wildlife in dimmer lighting conditions.
The 3 big strengths of this lens are its affordable price tag, its light weight, and its extremely sharp photos.
2. Canon 100-400mm f/4.5-5.6. More versatile, and still a very sharp Canon "L" lens, this is now the lens (version II) I use for shooting the moon and other distant subjects. It's biggest drawback is it's steep price. Also, although it's plenty fast enough to photograph the moon, the maximum aperture of f/4.5-5.6 is to slow for professional sports photographers.
3. Canon 75-300mm. Not quite as powerful to get close to the moon, but still a very popular lens for Canon shooters because of its extremely affordable price tag, especially those who are using a APS-C crop camera. Make sure you know that there are similar versions of this lens that you can use for photographing the moon.
The L version of the lens (Canon EF 70-300mm f/4-5.6L IS USM UD) will give you sharper moon images, but cost quite a bit more too than the standard 70-300 lens.
4. Canon RF 800mm f/11 is STM Lens.  There's an exciting new offering by Canon in the super telephoto category. There are compromises in this lens design which give you remarkable magnification at a rock bottom price. At the time of this post, you can get this moon lens for less than $900.
It's a great value, but realize it has a fixed aperture of f/11. That's not an issue for photographing the moon (I shoot the moon at f/11 already), but it could be an issue if you want to photography birds or wildlife early or late in the day. This lens is for Canon mirrorless cameras.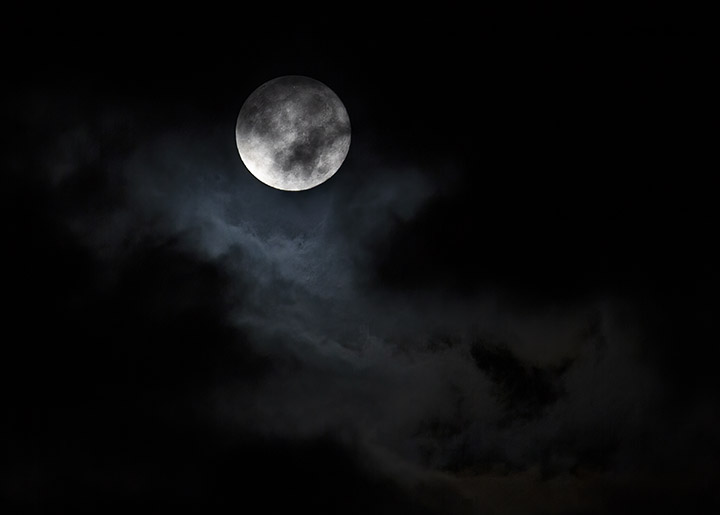 I Photographed it at 400mm, then cropped tighter in Photoshop.
Canon EF 100-400mm IS II
Exposure was 1/125 Second at f/5.6 ISO 1000 Using Image Stabilization


---
best sony lens for moon PHOTOGRAPHY 
5. Sony FE 100-400 F/4.5-5.6 Lens. Sony camera owners will like image quality that come along with this lens. The advantages and disadvantages are exactly the same as the Canon 100-400mm listed above.
6. Sony FE 200-600mm F/5.6-6.3 Lens. This lens has a very powerful zoom range that's perfect for taking photos of the moon. It's pricey, but the reviews from individual buyers are EXTREMELY positive on it's performance. Not too fast at f/5.6-6.3, but that is no issue for photographing the moon.
7. Sony RX10 IV. This is a superzoom lens that's good for photographing the moon and comes along with a camera. No, seriously. These recently improved "bridge cameras" now come with a decent sized 1" sensor, and the lens has an impressive 24-600mm equivalent zoom range!
8. Sony FE 600mm f/4 GM OSS: Sony's longest lens in their lineup, this prime super-telephoto is perfect for birding, wildlife photography and of course, shooting the moon. The problems is that it's a $13,000 lens
best nikon lens for moon PHOTOGRAPHY 
9. Nikon 200-500mm f/5.6E VR. This is also a solid choice for Nikon shooters. This lens gives you a really versatile zoom range with plenty of reach at 500mm and still gives you that sharp Nikon lens result. One of my photo buddies shoots Nikon and his photos with his 200-500 lens are tack sharp.
10. Nikon 80-400mm f/4.5-5.6.  Similar in focal length range to the Canon 100-400mm telephoto lens, the Nikon 80-400mm AF-S FX VR G ED N NIKKOR is a significant upgrade to it predecessor of more than a decade earlier.
11. Nikon AF-S NIKKOR 500mm F/5.6E. This is an example of a non-zooming, prime lens worth considering. Very similar to the Canon 400mm prime lens, but about 25% more powerful in bringing the moon in closer.
12. Nikon NIKKOR Z 600mm f/6.3 VR S Lens. This is Nikon's new mirrorless super zoom lens. It's a mid-range fast lens for 600mm, but comes with a price tag that's too rich for most of the readers of this blog, coming in at more that $4500. 
cheap 3rd party moon lenses
You don't have to buy the same brand of lens as your camera to get a compatible lens for taking photos of the moon or any other subject. There are lens makers that offer lenses that work well with the major brands of camera makers.
13/14. Sigma/Tamron 150-600mm.  Both Sigma and Tamron make 150-600mm lenses which have great zooming power for getting even closer to filling your frame with the moon. Owners of both the Tamron and the Sigma 150-600mm lenses defend them vehemently. I read many reviews before buying and decided on the Tamron. 
Perhaps I got a bad copy, but I was not thrilled with the sharpness in my photographs of the moon that I took with my Tamron 150-600 lens.  It was the first version of this lens and the 2nd generation (G2) of this lens is reported much better in the autofocusing department.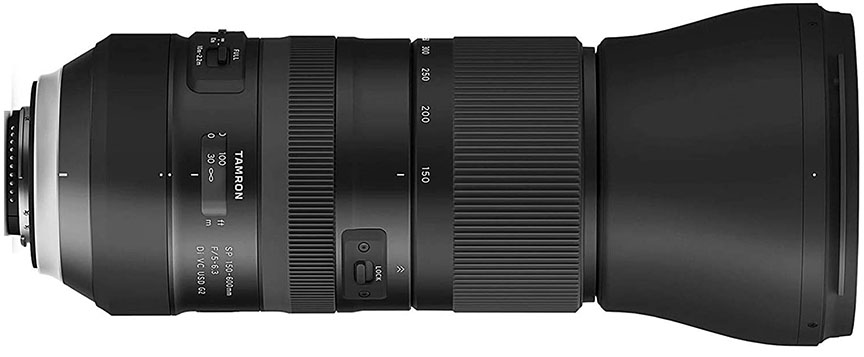 Tamron 150-600 G2 Lens


The Tamron 150-600mm G2 looks quite a bit different than the 1st generation of this lens, boasting weather sealing and a metallic outside. Both the Tamron and the Sigma  150-600 "moon lenses" are available for Sony, Canon, and Nikon cameras. 
15. Opteka 650-1300mm. Another super cheap option for moon photography, which will mount to your full size or crop size DSLR camera, is the Opteka 650-1300mm lens.

Opteka 650-1300mm lens


You get what you pay for is the old axiom that hold true in this case. They sell for around $200 and the magnification is terrific for using with a DSLR. This lens has a few downsides. Image quality is less than average. It does not have auto-focusing. The aperture is fixed-meaning you can't adjust it.
The upsides: It's extremely affordable. It has great magnification for photographing the moon, distant wildlife, and birds. If you know and understand these shortcomings you may be one of those photographers who will accept those limitations and be satisfied with the benefits of using the Opteka 650-300mm lens for shooting the moon.
I hope you found this post helpful. For further reading visit one of the topics below my signature or use the search box below to find posts on similar topics on this website.
Search for a new topic on this site:
---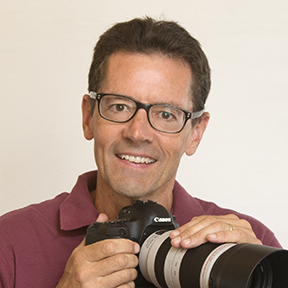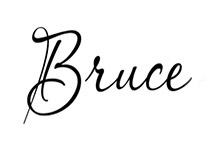 ---