think tank airport airstream specs
Here are the Think Tank Airport Airstream specs:
Inside Dimensions in inches:     13W  x  6.5-7.5D  x  15.5H
Outside Dimensions in inches:   14W  x    8.0D     x  17.5H
It weighs 9-10.5  lbs.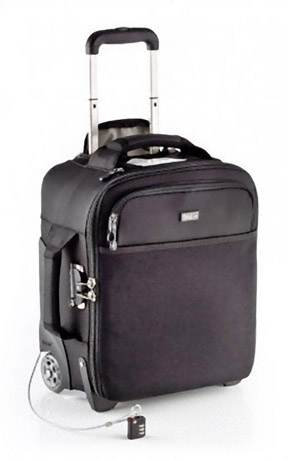 Airport Airstream Travel Bag


Think Tank Airstream  specs that make it worth it
MATERIAL. It is constructed with 1680D ballistic nylon. The ballistic nylon is made to handle extreme weather conditions. It is a synthetic fabric, coated with polyurethane, that is anti-abrasive. It will protect your camera a lot longer and better than traditional fabrics.
HANDLE. The telescoping handle maximum extension of 24 inches reaches a total of about 42 inches above the floor. That makes it easy for you to roll behind you as you walk.
POCKETS. It has lots of zippered pockets on the inside and on the outside of the bag. The pockets are of various sizes to store your specific accessories you want to take along on a photo shoot. 
think tank airport airstream capacity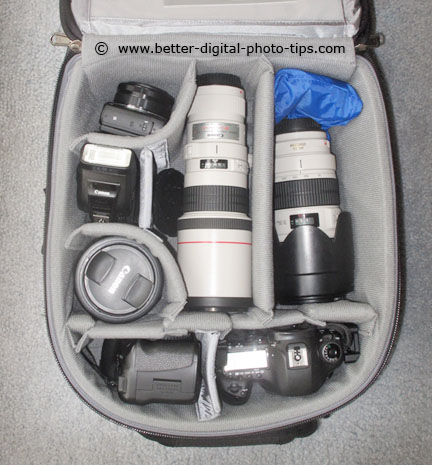 ThinkTank Photo
Airport Airstream Capacity


The Think Tank web site notes that the Airport Airstream travel bag is made to hold a 400mm f/2.8 and two pro camera bodies with grips.
I don't have a 400 f/2.8 lens and I don't use battery grips on my cameras, so I can't verify that personally. 
This photo shows my two 5D bodies, a 400mm f/5.6, a 70-200 f/2.8, a 24-105mm f/4.0, a large sensor point and shoot, a very small Speedlite flash unit, and a Hoodman Loupe.
There is plenty of room in the small pockets within the main lid for spare batteries and memory cards.
think tank airport airstream facts - best features
1  It meets the requirements for US and international carry-on luggage.
2.   The Airport Airstream has three security locks: 1) secure it to a stationary object 2) lock a laptop to it 3) TSA-zipper lock for main compartment.

Airport Airstream Travel Bag


3.  Heavy duty zippers and constructed with tough nylon material.
4.  Extra tall plastic skid plates on back corners
5.  The rollers take all the weight off your shoulders.  The empty bag weighs 10 lbs.  Add the weight of all of your camera gear and it gets heavy for carrying by the handle or draped over your shoulder. 
Think Tank Photo is known throughout the world of professional photographers because of the vision of it's photographers/designers to make the best equipment possible. Here is my complete review of the Airport Airstream. 
Here is the link to the:
ThinkTankPhoto
web site.
what else is included with the airstream airport?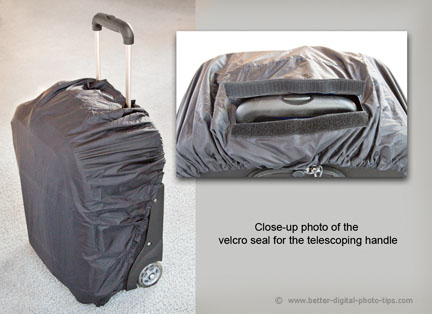 Rain and snow protection is easily accessed.


RAIN POUCH. There is a seam-sealed waterproof rain pouch with a Velcro flap to seal around or protect the telescoping handle. There are the three locks (photos above) and several ways to hold a monopod or tripod:
MONOPOD STRAP

TRIPOD STRAPS
COMPRESSION STRAP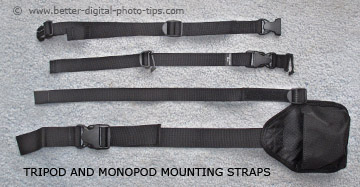 ---

the best think tank airport airstream specs
The best specs on the Airport Airstream are it's outside dimensions, the overall width, depth, and height, as well as its capacity to protect your gear. The main purpose of a bag like this are to be able to carry on the plane with you and keep your eyes on your precious camera gear. 
Although some of the larger bags still meet the requirement of a carry-on, the gatekeepers have the authority to "check" your baggage based on its weight and the availability of space in the cabin.
Stricter security, small planes, and less overhead space all dictate the need for the right-sized back to avoid having your bag checked. It easily can be stowed under the seat in front of you.
is the airport airstream worth it?
Having an extra small bag that fits under the seats as well increases the likelihood that you will not have issues with it as a carry-on. The worst of the Think Tank Airport Airstream specs is its price.  I purchased mine in May of 2014 on Amazon for $339. But hey, you equipment is worth getting the extra protection, right?
I read many airport travel bag reviews on about a dozen web sites, including Amazon, B+H Photo/Video, and the Think Tank Photo site.  I believe it is worth the investment, on the basis of the positive reviews and on it's size and features.
As a reader of Digital Photo Tips you can receive a

special gift

for any order over $50 with ThinkTank. It's a pretty good deal. The consumer reviews of their products are very high. ThinkTankPhoto
The Think Tank Airport Airstream specs are impressive, as are this bags ability to function and protect. You've just got to be willing to make the investment.
Happy Travels!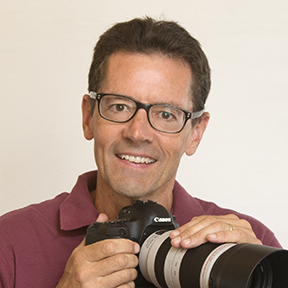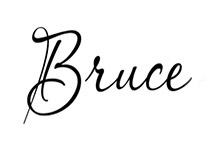 ---
As a reader of
Digital Photo Tips
you can receive a
special gift
for any order over $50 with ThinkTank. It's a pretty good deal. The consumer reviews of their products are very high. Here is the link to their web site:
ThinkTankPhoto
Go to The Complete Review of the Think Tank Airport Airstream