best photo backup system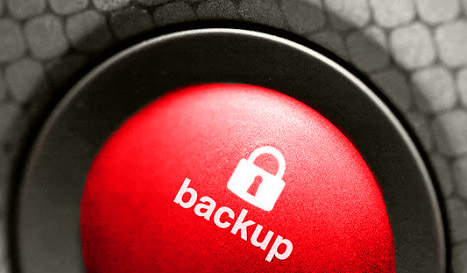 It's a personal choice for you and your best photo backup system could be as simple as a single button to push.
Or, if you are like me, it's a little more complicated.
Your photos are your memories and they are priceless..
For some photographers, they might even make you some money.
Your situation will likely be completely different than mine, but a workable system for preserving images is critical.
Whether you are a shooting pro, a budding enthusiast or a soccer mom, your photos are very valuable to you and it's easy to neglect to have a photography backup system in place.
This has been a troublesome area for me personally as my attention deficit personality sometimes makes it challenging to be consistent in my backing up activities. 
types of digital photo backup systems
There are two major categories of photo back-up systems for storing your digital photos.
CLOUD.  The first is an on-line storage location.  Such on-line services are often referred to as using "The Cloud," where you can use a paid or free service through your internet connection to someone else's computer server.
LOCAL.  The second type is to copy your images to another location in your home or office.  Both of these backup systems can be used to store your digital images as well as other valuable documents and files.
Local is the best photo backup system if you are paranoid about eliminating the possibility of someone stealing your images from the cloud.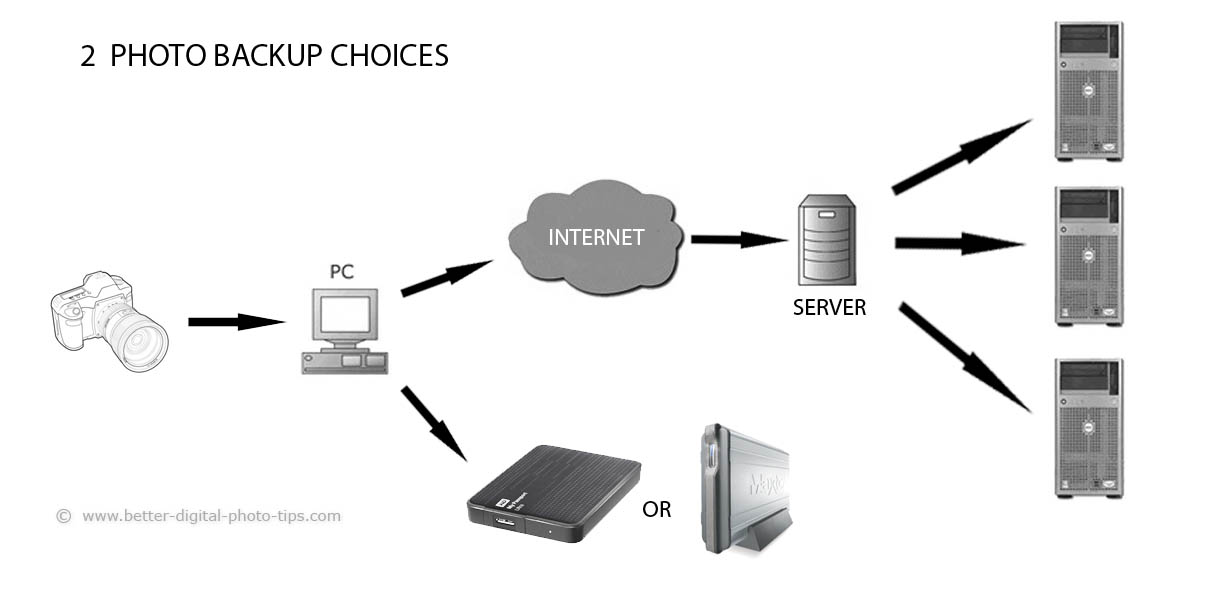 The most important step and the biggest mistake made is to fail to copy the photos to your computer's hard drive as soon you as you return from shooting some images.  Without a doubt, the most common complaints I hear from people who went through the film to digital transition are related to this failure.
Not only does this sometimes lead to never doing anything with the photos you've taken, it can also result in:
Filling up your memory card.
Losing your photos forever if your camera is lost, stolen or damaged.
Makes it very time-consuming to scroll back through hundreds of images on your camera to find one.
best online backup system
There are

automatic online systems

that back-up specified files from the hard drive of your computer without you consciously monitoring the process.  These can be set up to run continuously in the background or a s[ecific time of day or night when you are not actively using any bandwidth.
The alternative is a manual online system where you select

when and what

you want copied to an on-line storage location.  You have more responsibility and more control on backing up everything you want to preserve.
There are too many varying offering to give you one definitive answer that will hold up in a changing marketplace but there are some characterstics that should should like 4 answer
For only a few dollars a month you have peace of mind and have safe storage of your important images and files.
I am constantly evaluating different "cloud" solutions to backup my document and photos and like the simplicity of an on-line system that is quite affordable and has unlimited storage: Backblaze
best local backup system
It's got to be easy!  That's the number one thing.  Secure systems are great, but it's a pain or inconvenient to do, it likely won't get done.  When I say "local" in means keepiong within your home or office.
I've tried several system for own professional and snapshot photography lifestyle and I've described it later down in this article.
Cost is always the first thing people focus on and that's important.  It's also important to remember the value of the photographs that are at risk.
One of the more expensive ways to go is a fireproof and waterproof external hard drive to backup your photos. They are simple and have extremely high reviews from buyers on Amazon:
Fire and Waterproof Backup hard drives on Amazon
my personal best photo backup system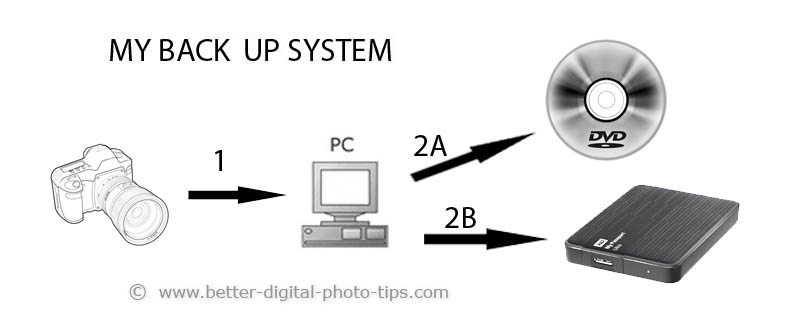 I like to have access to my photos whether I am connected to the Internet or not. Although I have occasionally used Goodle Drive and DropBox for some sharing and storage of documents and a few photographic images, I store all of my full-sized photos at home.
Whenever I have taken photos, I immediately copy them to the hard drive on my PC in my home office.  Secondly, I burn them to a CD, DVD, or BluRay disk depending on the number of images and how I will be using them.
Finally, I backup my photos and documents to an external hard drive, the My Passport by Western Digital.
Before I switched to the external My Passport external hard drive system, I would backup all of my documents on a second hard drive installed within my PC.  That was fast and fine for protecting a failure of the main hard drive in my PC, but it offers NO protection from fire or theft of my computer.
All of my photos and all of my other important files are all kept within "my documents" folder on my computer.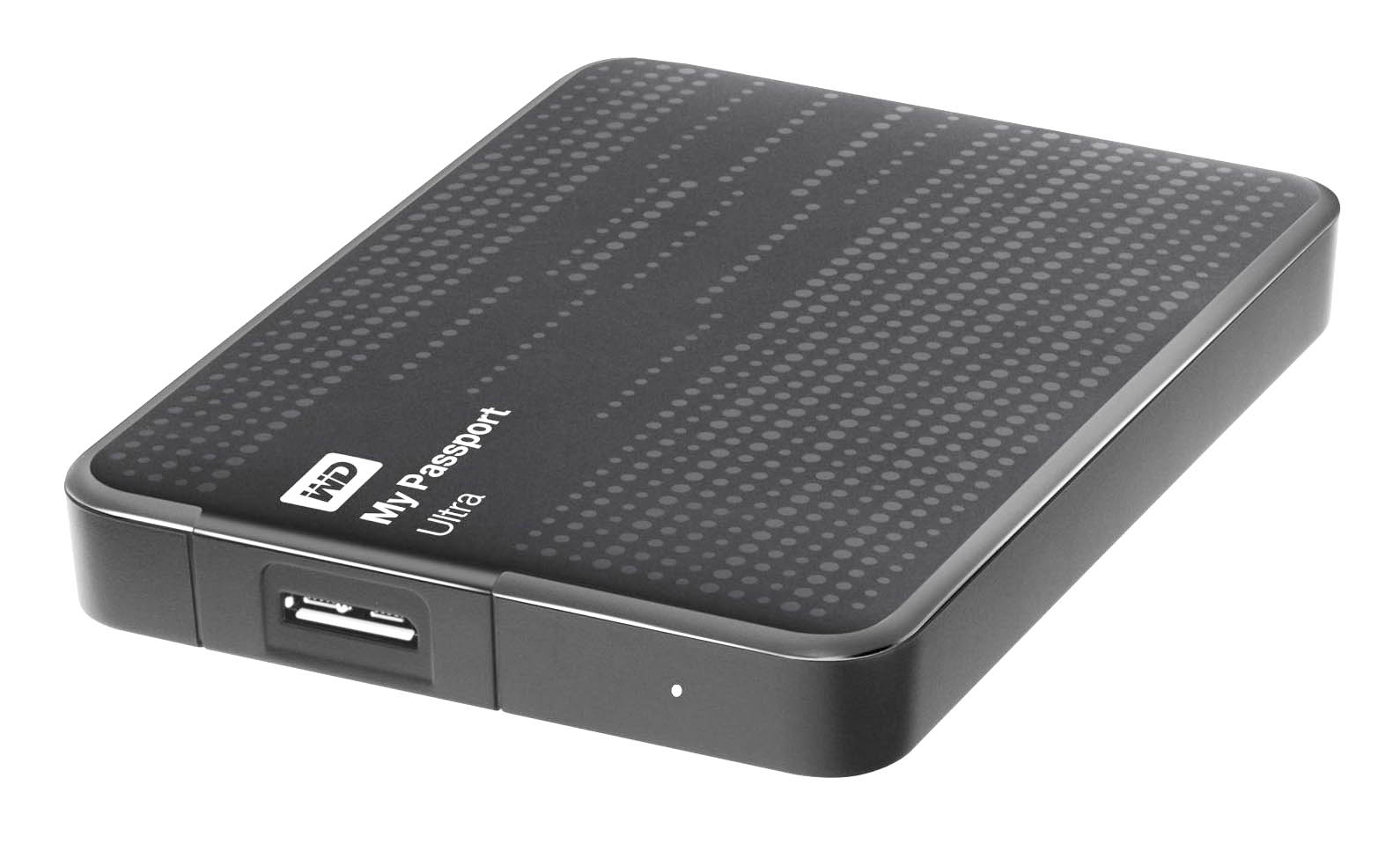 It's a simple task for me to "drag and drop" that folder onto my 2 Terabyte Passport external drive which I connect via a USB port.
That hard drive is very compact and I store it in a fireproof safe in a secure location in my home along with other important papers.  
These include passports, birth certificates, loan documents, and similar legal papers.
This is not a burglar-proof safe by any means.  It does offer solid protection against moderate fire and water damage and I keep it in another area of my home that is not close to my home office computer.
update:  another possible solution as the best photo backup
***  there's a new kid on the block  ***
My computer-savvy adult son just emailed me the link to an article on a big offer by my favorite retailer in the world.  "Dad, here's another thing you could do as the best photo backup."
If you've browsed around the Digital Photography Tips site much, you know that I am already a big fan of Amazon Prime membership, it's free 2-day shipping, the free movies, tv shows, the lending library of e-books, and now UNLIMITED photo storage.

If you are already an Amazon Prime member this is a No-Brainer for you as the best photo backup system possible.  It's free.  Amazon Prime is great for me-I buy almost all of my photography equipment and accessories at competitive prices, a lot of household goods too, it's and free two-day shipping
Pretty cool stuff.  You can backup photos from your internet browser, or from your cell phone, or directly from your personal computer.  Here is the link for more info on Amazon prime:
Amazon Prime Membership
You can also use what some say is the best free online photo storage and that's photos.google.com.  
If you enjoyed this article on the best photo backup system please share it with a friend.
Happy Shooting!
Bruce
Leave Best Photo Backup System - Go to Digital Photography Tips Home Page