best camera backpack for hikers

photo backpacks for day hikes
Take a different approach to finding the best camera backpack for hikers. This post is going to give you a more thoughtful approach to picking the best bag to carry your photo gear when you go hiking. Try my simple 2-step method. It worked for me and it can work for you.

Okay, so you want just the right backpack for hiking in the natural world, with enough camera equipment packed to handle a variety of photography situations, but you don't want to drain your wallet or purse of all of your money. I get it! Neither did I.
How big do you need to go and how much can you spend? I can relate to your situation, my friend. You see, it took me 6 months to finally buy one. Hopefully this article will help you avoid such a long and painful camera backpack search.
For some reason, this was a tough process for me. Perhaps it's because I've used a Lowepro shoulder bag for 20 years in my portrait photography business. It's only been two years since I started regular photo excursions around the USA. Perhaps it's' because there are 5 bazillion backpacks designed specifically for photographers.
Step
1

:  don't dive into the camera backpack REVIEWS first 

My trip to Alaska involved a lot of airline travel. I am paranoid about letting my precious equipment leave my sight. That's why I bought an airline-friendly travel bag from ThinkTank Photo. During that trip I realized how ill-equipped I was for adventurous photo-hiking excursions in Denali and Glacier Bay.


When I car-camped in Acadia National Park, I missed having a backpack that worked well with strenuous hikes and photography. I only had an economical sports backpack.




Can you tell I really needed my own version of the best camera backpack for hikers?




I was lucky. I had good weather and the hikes weren't super long, so I didn't need too much in terms of food and clothing. That left plenty of room for cameras, lenses, and a small carbon fiber tripod. I planned a hiking/photography trip to the steep and rocky White Mountains of New Hampshire and made the commitment, well in advance, to find just the right camera backpack for hiking.

I set a 20 pound limit for how much combined camera and hiking equipment I would carry on my hikes. I wasted a lot of time on camera backpack review sites that are dedicated solely to get you to buy backpacks that they know nothing about.



i wanted just the right camera-hiking backpack combo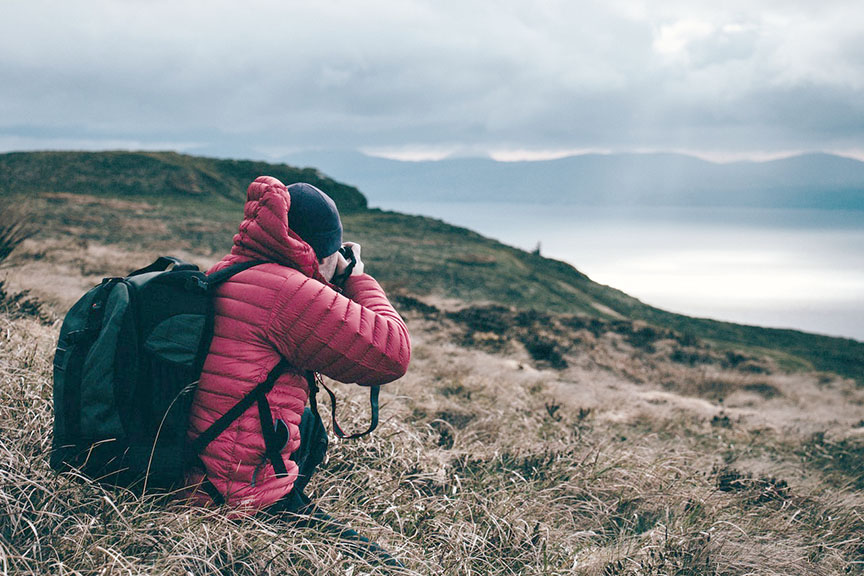 It had to have serious protection and just the right balance for carrying hiking paraphernalia and camera equipment. Bags for overnight backpackers are designed for carrying food, clothes, weather protection, and tent. They come up short on padding and quick access to cameras.
Dedicated camera backpacks have specialized compartments for carrying cameras and lenses. They come up short for stowing necessities like food, water, clothing, and trail maps for strenuous hikes. But enough of my story, what about you?
step
1

: how to pick the best camera backpack

Grab your favorite beverage, paper and a pen.  Get away from your computer and all the electronic distractions. Turn off your phone or temporarily stow it at a distance. If you're like me, one of the first things you do is visit review sites-my favorite review site is Amazon-or perform a few quick Google searches to gather some information on an upcoming purchase. 

STOP!  Don't do it. Instead, find a quiet place, away from distractions. I sometimes drive 5 minutes to our local college library to get away.  Weather permitting, I sit on my outdoor deck. When it's nasty outdoors I go to my bedroom chair. Find the spot that works for you.

Take a few minutes to make some room to think.  If you're a photographer you think visually and it's very useful to jot down a few things and be able see them all at once. Giving yourself room to think, off the electronic grid, is an invaluable way to think clearly and make good decisions on what's important.



questions to ask yourself about your camera backpack
Are you doing long hikes where you'll need extra clothing, water and food?
Are you hiking strenuous trails with rocks or steep elevations where your backpack must have a waist belt and sternum strap?
Will you need thick padding on the shoulder straps for carrying heavy loads?
Do you need quick access to equipment for spontaneous photo opportunities like wildlife?
Ultimately, you have different requirements than me, based on the type of photography you'll be doing, the camera gear you want to bring along, and the nature of the hikes themselves.
I've even used a simple sports backpack when only carrying a single DSLR with a zoom lens on short hikes of a mile or two in a nearby wooded park.
cheapest camera backpack for hikers
Fine if your taking easy hikes without much elevation on well maintained trails, cheap camera backpacks will suffice for many photographers.
The Amazon Basics Backpack is ridiculously popular with a huge number of hiking photographers.
My only caution with these is to carefully check the quality of the seams and treat the zippers gently. If you're a frequent and hardcore hiker, you;re going to want a bit more durability.
where to get the best camera backpack for hikers
There are so many options now on where to get the best camera backpack for photographer-hikers. It's hard to give you one specific answer. I included the link below to a company called fstop as option of where to buy your hiking camera backpack.
Expensive and top quality, they've designed bags that are intended for carrying camera gear and hiking equipment. Their backpacks are great. I just wish they had more detail photos and more in-depth descriptions on their website.
ThinkTank Photo is another backpack maker that has great products. Their bags are great for street photography and travel.
I'd like to see them expand their offerings to include camera backpacks for strenuous hiking photographers. You can buy their backpacks directly from their website.

I ended up buying a
Tamrac Evolution Sling Backpack
on Amazon.
Tamrac's "Evolution" backpacks were redesigned to be smaller now, but they have plenty of bigger models to choose from too. I am heavily biased toward buying a lot (not all ) of my camera gear from Amazon because of the ridiculous selection, the detailed reviews, and the speed of delivery.

Watch less TV. Go hiking and shoot more photos.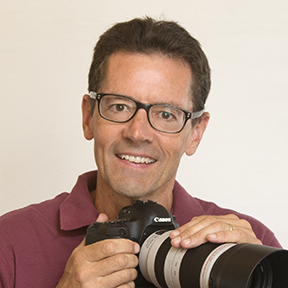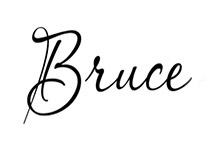 ---
---