benro c38f monopod review
Are you considering the Benro C38F Monopod? It's a light, compact, and affordable way to improve the quality of your photos and video. This review will help you figure out if it's the right accessory for you.

Benro C38F
If you are looking to spend less than $75, but still want a quality monopod, the Benro C38F monopod is a possible solution.
When you're using a long telephoto lens or shooting in situations with low light levels a monopod comes in handy. Any camera movement is magnified with long lenses and slower shutter speeds. If you choose to carry a monopod instead of a tripod, you have less than 1/3 of the weight of a tripod. An who doesn't like to carry less weight? 
benro c

38

f monopod specs
4 sections
Maximum Height is 62 inches
Minimum Height is 20.7 inches
Weighs 1.1 pound
Capacity rating: 35 pounds
Construction: Carbon Fiber
Having four sections to a monopod means it has a good minimum to maximum extension ratio of more than 3 to 1.  With over 5 feet of total elevation, the C38F will be high enough for most photographer's needs.
Weighing in at 1.1 pounds it is easy to carry for long distances.
benro c

38

f monopod features
Flip lever leg locks
Closed foam grip
Reversible 1/4  and 3/8 camera mount
Swivel rubber foot
The elastic, swivel foot prevents your monopod from slipping. Flip lever leg locks are the the quickest design when it comes to expanding or retracting your monopod leg. The attached wrist strap gives you a little extra security to prevent accidental drop and camera damage. The Benro C38F monopod has a  closed-foam grip. That means it isn't "painful" to grip on cold days.
Carbon fiber legs are the advanced 8 layer design.
You get extra strength and rigidity.
Comments from buyers of the Benro C
38

F Monopod

Here is my disclaimer. I've never had my hands on this specific monopod. I've had experience using two other monopods personally and have developed preferences on what I like  in terms of the features of monopods. When I haven't personally used a product I really on opinions of other photographers. Here are two reviews of the Benro C38F Monopod.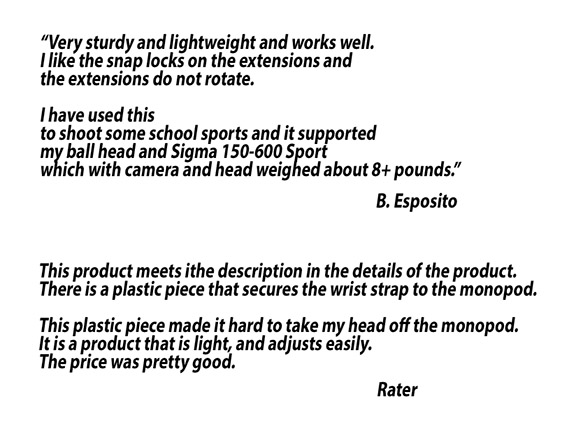 benro monopod comparison
A great way to see if the Benro C38F monopod is right for you is to compare with other similar models.
One of the best ways to evaluate a monood is to read the reviews of several different photographers.
Here are 3 similar monopod reviews:
Using monopods is the single easiest way to get smoother video and sharper photos when you're shooting wildlife and sports in situations where you can't or don't want to use a tripod..
Keep shooting photos. Keep learning. Keep improving.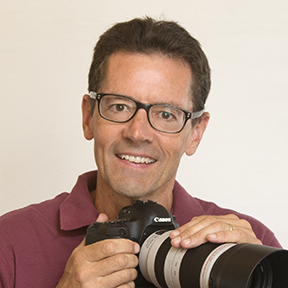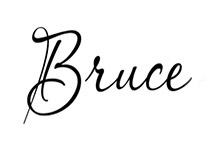 ---
---
---