digital camera accessories

cool gadgets for your digital photography
You're looking for digital camera accessories at a great time. There are so many great gadgets that can make your photography more enjoyable and can help you take better photos in a variety of photography situations.

Dolica Tripod

Memory Card
---
---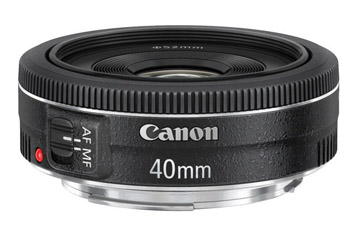 Pancake Lens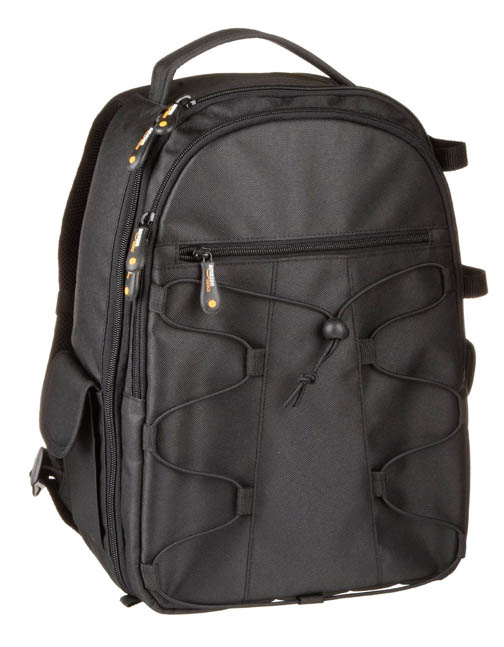 Camera Backpack
No matter what digital photography equipment you already have now, this article will help you find information related to the photography accessories you're looking for. Whether you're working from a list of fun digital camera accesssories or just have a general curiosity on what's available you're in luck. You can shop from a store near you or you can use an online photography equipment retailer.

Now here's the best part. Not only has technology made photography incredibly fun and creative, but the competition for your photography dollars has driven a lot of prices downward.

Here are the links to articles on your favorite camera accessories. Use them or you can save time by using the search box for any information on camera equipment you're considering.
The explosion of digital photography combined with the resources on the internet put you in the driver seat for choosing. You have a tremendous selection of choices for accessories, and so many places to buy and read reviews. 
what kind of digital photography accessories should you get ?
First is The "must have" accessories
You shoot start with the two necessary accessories first, spare battery and 2nd memory card. If your battery goes dead or if you've filled up your only memory card, then your prized camera becomes an expensive paperweight. 
Your biggest sin as a photographer is to get caught with no available memory or a dead battery.

Memory Card

Spare Battery
Sorry to say it this way, but it sucks when you miss a shot. You've got your camera and you're looking forward to that great photo and BAM, you miss it!

Batteries and memory cards are really cheap too, thanks to technological advances.
next:  accessories that protect and Transport Your Gear
You've got the necessities; your camera, your memory card, and a spare battery. Now what?
Have you thought about getting a decent camera bag or maybe a camera backpack? If you have a few accessories, maybe just an extra lens, perhaps a filter, or even a small tripod, card you need a way to carry these things on your next photo shoot.
Once again there's huge array of options in terms of size, features, and prices.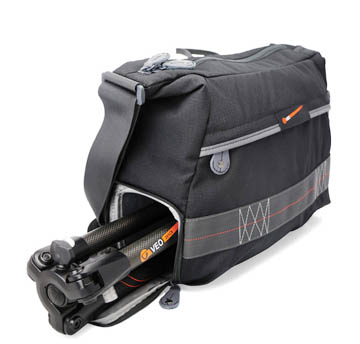 If you have a point and shoot camera a simple padded pouch or camera case will suffice. If you have a DSLR, you need a filter to protect your lens and a case to carry and protect your equipment.
camera accessories that Quickly improve your photography
These gadgets are the ones that you can be more excited about getting. We all enjoy digital photography a lot more when are pictures make our friends say WOW!
Tripods are certainly number one. Yes, you will get sharper photos, smoother video, and can jump into the family portrait. You also can turbocharge your creativity when you use a tripod.
Tripods get you to slow down, think things through a bit better, and take more time getting just the right composition. Of course, they help you cut down on photography mistakes too.
Monopods. Monopods are not in demand as much now with high ISO abilities having become so good. These accessories are still great for shooting wildlife and birds. When your space is limited or you're using a big lens, monopods can be your best option.

Tripods are an accessory that will take
your digital photography to a whole new level
How about you try some super close macro photography, shoot nighttime photos, play with multiple exposures, or experiment with time lapse photography. A tripod can support a big heavy lens to get in close and personal with your subject?

Canon 400mm f/5.6
Bird and Wildlife Photography
Have you considered getting a specialty lens that's great for a specific type of photography? Ultra wide lenses are great for landscapes, architecture, and group photography.
How about a macro lens for super lose-ups? Super telephoto lenses are needed for sports, wildlife and bird photography.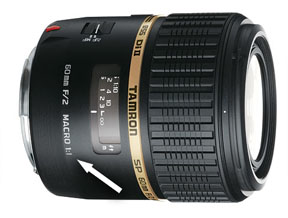 Tamron Macro Lens
for Close-ups
There is an entirely world of picture-taking opportunities that opens up to you when you go close-up. Everywhere you go you have the chance to shoot some cool macro photos.
I shot close ups as a young boy. It was fun, but I hadn't done any macro after that. It wasn't until I started this blog that I played around with macro. Now I'm having a blast again shooting flowers, textures, food, fruit, vegetables, all kinds of fun stuff.
Other fun camera accessories include extension tubes, shutter cords, clamps, flash guns, and other light modifiers. 
where to buy digital camera accessories
Once you have a camera accessories list, it's time to go shopping. You could probably build an entire website on just the topic of where the best place is to buy digital camera accessories.
We all want good service, quality products, cheap prices, and fast delivery. For now, you can consider these 4 categories of digital camera accessory retailers.
1 - box stores
Open a new browser tab on your computer or pull up a search window on your smartphone and do a search of digital camera accessories store near me.
Depending on your area, you're going to get BestBuy - Target - Walmart - Kmart - Staples - OfficeMax, Walmart as possible results.
This is just a small percentage. There are plenty more, depending on where you live in the country and most of these camera equipment retailers now sell on-line too.
If you have the desire see a product in person or physically touch it before you buy, box stores usually have a good selection of the most popular accessories.
Box stores won't be able to carry the specialized gadgets that the giant online retailers do.
2 - digital camera specialty stores 
B+HPhoto Video -   Adorama - Toms of Maine -  Hunt's  - Ritz Camera - Beach Camera - Samys.
Local small-town camera stores are pretty much an extinct species. These camera retailers have been forced to add on-line ordering to stay competitive in the marketplace.
Going to one of these big camera stores in person is like being a kid in a candy shop. I recommend you give it a try if it's not too far of a trip. The first time I visited B&h Photo Video in New York City, I couldn't get the smile off my face.
3 - auction and used gear sites
Ebay - Craigslist - KEH Photo
You can save money, but you have to proceed with caution and  be well informed on the quality of the used gear as well as the integrity of the seller.
Ebay is the granddaddy of auction sites, Craigslist has grown so big that you have a real good chance of finding a specific item locally and perhaps looking at it live, before you buy.
Craigslist sellers Sometimes don't know what a piece of photography equipment is really worth and that means a bargain opportunity for you.
KEH has been around a long time and was a big player in buying and selling used camera equipment, particularly in the days of film photography.
4 - on-line only retailers
Amazon - Newegg - Overstock

There are 100s of options here. High volume retailers give you great prices and the best source for reading reviews from a good variety of consumer reviewers.
Amazon is king when it comes to the depth and the number of reviews by consumers who have already purchased and used cameras and accessories. That makes it the number one place to read reviews on digital camera accessories.
manufacturers that sell their own products
ThinkTankPhoto - Manfrotto - Photoflex - MindShiftGear
These are usually digital camera accessories with superior design and materials and come along with higher price tags. Professional photographers demand the utmost in quality and performance-It's their job.
You know that your skill as a photographer is still really the most important element of getting great photos. Certainly, the right camera, lens, and accompanying gadgets makes it easier and more fun to get those great photos. Have a blast!
Shoot more photos
Watch less TV
Bruce
Leave Digital Camera Accessories and Return to Digital Photography Tips HOME PAGE
Digital Photography Definitions
Please consider visiting one of the sites below for digital camera accessories. There is no cost to you. And if you find something you like and buy it, well, that helps me keep this website going. Cheers!