tripod leg covers
They're a great winter camera accessory, but do you really need tripod leg covers? Also known as tripod leg sleeves or leg wraps, this is an accessory that isn't needed but is sure nice to have.
Tripods do not need leg covers to function properly, but having them makes your shooting experience more pleasurable. Just like padding on your bike seat, you could ride without it, but it could be a pain in the butt. In the case of tripods, it's not quite that dramatic of a difference.
The
4

main benefits of using a tripod leg cover
Tripod leg sleeves insulate your hands from the bitter feel of a frigid carbon fiber or aluminum leg on a cold winter day. This is a welcome relief if you live in the Northeast USA like I do.
These leg covers also give you some cushion from the pressure of your tripod as you carry it on your shoulder. This is a big deal if you're a landscape or wildlife photographer.
They also allow you to grip your camera tripod more securely, preventing slippage, particularly if it gets wet.
Tripod leg covers help prevent damage to your tripod.
There are two well known sellers when it comes to high quality covers for your tripod legs. They are the Lenscoat company and OP/TECH. Oddly enough, my Manfrotto tripod, purchase over 25 years  ago, has two tripod leg covers. Why wouldn't they make my tripod with 3? The cheap Ambico tripod on the right came with a protruding handle and has those cheap rectangular leg columns. No leg sleeves.
---
leg cover buying tips
You can do a comparison of leg covers by reading reviews on two different options.
The LegCoat on the right comes in several different color options.
The OP/TECH, on the far right, is about half the price and comes in black.
legcoat
TM

tripod covers

LensCoat make a large variety of products to protect your camera, lenses, and accessories, including their line of LegCoat tripod covers.

The LegCoat wraps are made from closed cell Neoprene and are designed to wrap around the upper leg of your tripod.


The inside back is designed to prevent slipping which is the biggest complaint photographers have with the traditional leg sleeves that come with tripods.


The camouflage color is particularly popular with wildlife photographers. Pay attention to diameter and length when ordering these tripod leg sleeves. When you consider that some tripods cost $500 or more adding protective leg covers is a worthwhile investment and makes them more comfortable to carry and handle. 



op/tech
TM

tripod leg covers

OP/TECH makes cheaper tripod leg protection. The material is quite similar to the pipe insulation tubes you can buy at your local hardware or home improvement store.

These leg covers also come with Cordura® stockings to cover and protect the insulating material. Also know for straps, lens pouches, and a variety of other camera equipment accessories, Op/TECH products are made in the USA.



do it yourself tripod covers
Want to save money on your tripod leg covers? If you don't care as much about how your leg wrap looks, how about a do-it-yourself project?
This is probably one of the easiest do-it-yourself projects there is. You only need foam pipe insulation tubes, a knife, and the right kind of tape.
The downside is that the foam tubes you select might not be as precisely fit to your specific tripod's leg diameter. Too tight and you may have a slit. Too loose and your grip may slide on your tripod's leg. Here'a good video on one method to make you own tripod legs covers.

Your Do-it-yourself cover
might not win an award for best looking
Even if you are clumsy with tools and averse to being handy, you could give this project a try with little risk. You can use Google or Youtube for the specifics.
Just be careful with your choice of tape and how much you apply. There's nothing worse than sticky adhesive breakdown or a hot day.
keep it simple - just buy a set of covers
On the other hand, if you have some funds to play with and you want the look and feel of a professional, the manufactured leg covers are a good route to take for a winter camera accessory.
Professional tripods can cost up to $400 or more, so you can justify spending $30-$50 dollars on comfort and protection. 
As an Amazon affiliate I may receive a small commission from qualifying purchases, at NO added cost to you.

I hope you found this article on tripod leg covers helpful. See more useful articles on tripod below my signature or use the search box below for specific topics on this website.
Search for a new topic on this site: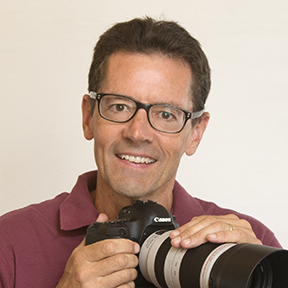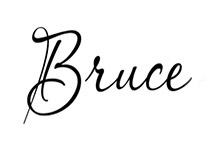 ABOUT BRUCE LOVELACE
Bruce is the publisher of this website. He is the author of the book "Improve Your Photography Instantly."  Read more on Bruce on his Bio Page. He's been known as The Traveling Photographer ever since 1994. Or read more about this website.
View some of Bruce's photos on Instagram.   Visit the Facebook Page. Watch him on YouTube.  Bruce runs photo workshops for kids and adults, and provides one-on-one photography coaching.
---
even more related articles:
Leave Tripod Leg Covers - Return to Digital Camera Accessories