how to make a photo mug At Home or order it online 
Learning how to make a photo mug is fun and it should be easy. Updated for 2019, this post will give you helpful advice on getting on making an attractive, personalized mug that you can enjoy for years to come. You'll be able to figure out which is the best direction to go for designing and building your mug.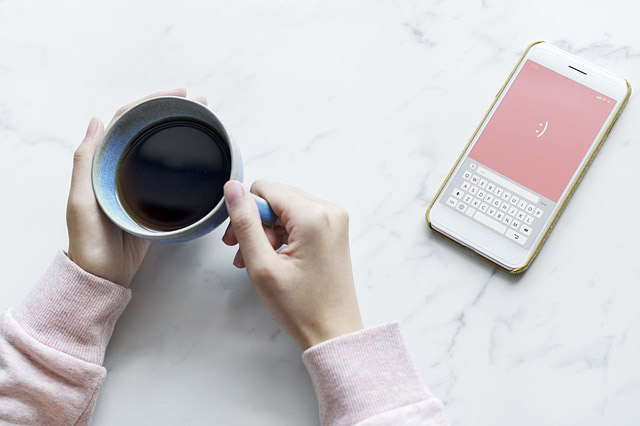 What's Your Mug Gonna Show?
Making a personalized mug a great way to increase your enjoyment from your own photography. You get to see your favorite photo every day while enjoying your cup of Jo.

Whether you are filling your photo coffee mug with delicious hot fresh brewed coffee, your favorite soft drink, or maybe even your using your mug for a beer or a cocktail.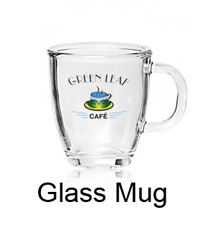 Is it a good idea to use your prized photography as a coffee mug?

A personalized photo mug serves up more than a cup of coffee or tea. It's a cup of inspiration and good feelings, a taste of gratitude,  a sense of pride when viewing a  spectacular photo that you've taken.
Before you actually dive into mug making, take a minute to write down a few ideas on a piece of paper.  Seriously, do a little brainstorming. Get creative.  Have some fun with this before you proceed.  
Write down anything that comes to mind that you;d enjoy seeing each morning you drink your coffee or each afternoon that you sip your tea. What kind of image would give you the most enjoyment for viewing on your mug? Once you've got your list, follow these 7 tips on how to make a photo mug.
7 tips on how to make a photo mug
1. START WITH THE RIGHT PHOTO. More than anything else, the photo you use is the most important thing. Choose the subject carefully-you want to enjoy it for a long time. Use the photography tips that are on this digital photography tips web site to learn how to get the best rendition of your subject before you make your photo mug.
2. CHOOSE a quality photo mug maker. There are quite a few to choose from. Do several Google searches. I have personally used Shutterfly and been very happy with the results. The stein photo mug and the travel photo mug photos are from a retailer that went out of business when this post was originally written.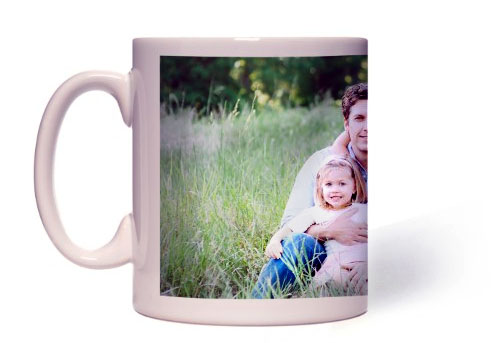 Poorly designed photo location


3. LEFTY OR RIGHTY.  Design your mug layout by remembering which way your photo mug will be facing. Take note to consider if the mug you are considering is two sided or a wrap around design.
4. PICK a photo you want to transfer onto the mug with the best quality. Make sure that this picture is a high resolution one, that it's clear and has sharp detail. Edit the picture with a photo editing program to enhance color and contrast and to perform red-eye reduction and any other corrections before you start your design.
5. PERSONALIZE your mug with a caption, date or other inspirational message. Have fun with this. How about an "I Love You" message to your sweetheart or a reminder of being grateful to yourself?
6. RESIZE your photo to the right dimension, using your own cropping software or the online software, and it to fit on the mug and save the final image as a new file.
Make sure you can preview it before you order. Decide if it's better to use a vertical digital photo or a horizontal picture instead.
---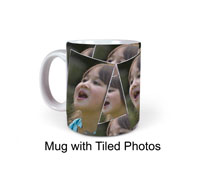 7. MAKE SURE your photo mug is microwave and dishwasher safe. Not only does it save you time on washing your mug individually, but dishwasher safe mugs will last a lot longer than the ones made out of inferior materials.

All the major mug-making retailers make their mugs out of porcelain, which is a naturally microwave and dishwasher safe material.
---
---
DIY photo mugs - How to make your photo mug at home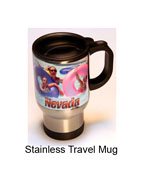 Here are several resources for making your personalized photography mug while you're at home. Some are simple, snap together, plastic models and others have more permanence to them.
Photography Editing for Your DIY Mug
final comment on personalizing your photo mug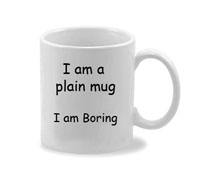 It's a great time to design your own personalized mug for 2 reasons. First, they've come way down in price because of all the competition between printing companies and the money-saving technology needed to make them.
Secondly, whether it's your cell phone or a digital camera, you've got the technology for great photography in your hands. You just need a little education about composition and lighting.
Use this website to your advantage. It's full of tips for improving your digital photography techniques that will aid you in getting the kind of photographs you can be proud of.
There are many of ways for you to learn how to take better digital pictures. Starting with a better picture is the best way you can make your photo mug look better.
You can use the convenience of designing it online, or if you're feeling craft, you;ve got plenty of options to make your personalized mug at home. either way, You'll enjoy looking at it, enjoying the digital photograph you created, and enjoy drinking from your mug a lot more.
Keep shooting. Keep learning. Keep improving
Cheers!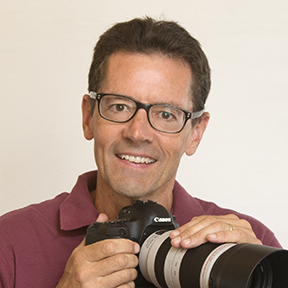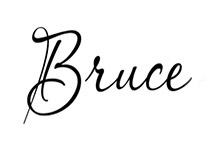 ---
---