my best wedding lens pick changed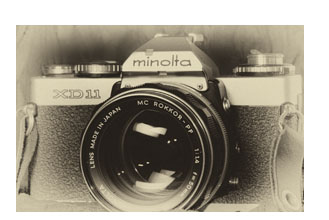 Minolta XD 11 and 50mm lens
My best wedding lens pick has changed several times over the last 35 years.  
Right now my best wedding lens zooms from 24mm to 105mm and has a constant maximum aperture of f/4.0. 
Most professional wedding photographers use several lenses. They use a "faster" lens that can open up to f/2.0 or faster for dimly lit situations.
Wedding shooters combine their fast lens with a longer telephoto zoom lens like a 70-200 f/2.8 for candids.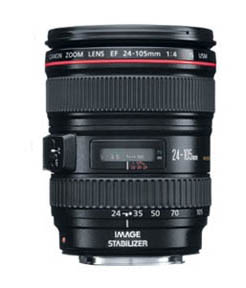 Versatile 24-105 wedding lens
My change in a favorite wedding lens is partly because of me-I've improved, but mostly because of technology. Digital photography gives us some great options.
When I was a newbie wedding photographer (circa 1980), I used a 35mm film camera and a 50mm prime lens. That's all I had and it was okay for me at the time.  
I was young and inexperienced. My price for wedding photography was as low as was my skill and experience level.
my original professional lens choice for wedding photography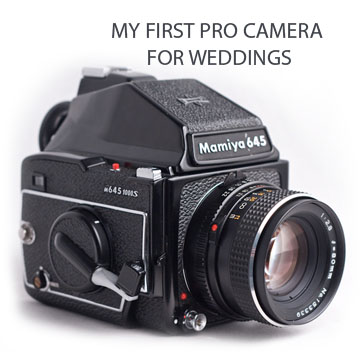 Mamiya 645 and 80mm Wedding Lens
Once I started making a full-time living at photography I used a pair of Mamiya 645, medium format film cameras and 80mm prime lenses (no zoom).  Considered "normal" lenses, these 80mm lenses were the equivalent of a 50mm lens on a SLR.
Theses were not versatile at all, but were adequate for my level of wedding photography at the time and they were good fast lenses with a maximum aperture of f/2.8.
Once digital cameras started coming out with full-sized sensors (35mm), it was a no-brainer to go full-time digital and get a general purpose zoom lens.
my best wedding lens pick now
Of course it may change again with technology, but I've been using only a 24-105mm f/4.0 lens on two camera bodies. That gives me the versatility I need with both cameras.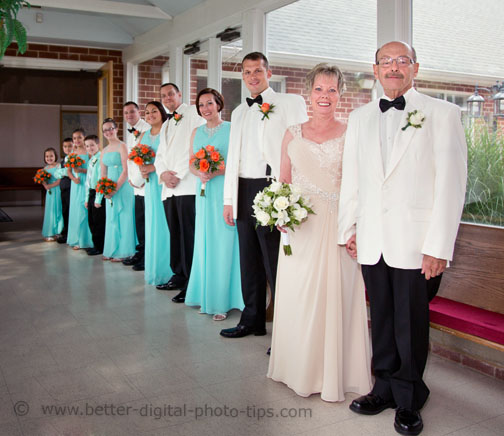 Lens zoomed to 24mm was plenty
wide enough for this group wedding photo
During the wedding ceremony you must have two cameras with you, ready to capture those moments as they unfold during the ceremony.
There's no excuse for missing a photo and the second camera is the emergency back-up in case any issues arise with the first.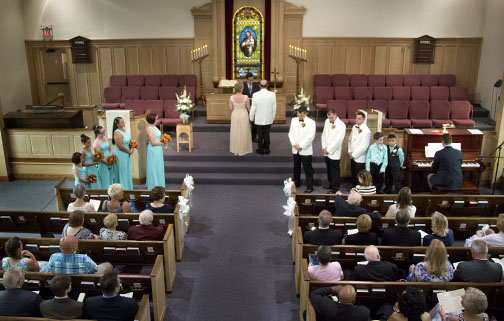 Canon 24-105mm - f/4.0 - 1/80th second - ISO 3200
If you really have to use just one lens it must be a lens with a zoom range of 5x. If I have to give you my best wedding lens pick for a full frame DSLR, it has to go from moderate wide angle to medium telephoto.
I've never been a fan of the lenses that have extra wide zoom ranges, like 18-135 or 28-200mm. You won;t like the distortions and chromatic aberrations that come along with a lens like that. The defects are too significant for shooting  wedding photos.
Keep shooting. Keep learning. Keep improving.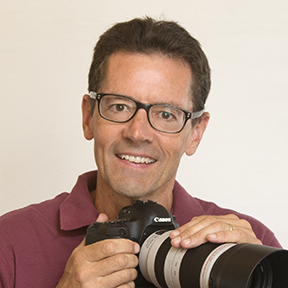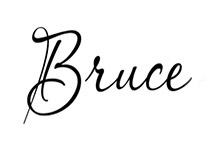 ABOUT BRUCE LOVELACE
Bruce is the publisher of Better Digital Photo Tips. Read more on the About Page. He's been known as The Traveling Photographer ever since he started his location photography business in 1994.
View some of Bruce's photos on Instagram.   Visit the Facebook Page. Watch him on YouTube.  Bruce runs photo workshops for kids and adults, and provides one on one digital photography coaching.
---
More About the Basics of Camera Lenses

Go to Photography Tips HOME Page
Go to Definition of Prime Lens